Uggghhhhhhh.  I hate when the intro has to be about a bad injury, but alas, tis what tits with fantasy sports.  After playing pretty well against the Pacers last night (21/4/0/2/1 in 28 minutes), Rudy Gay went down in the third quarter and had to be carried off the court, with tests indicating he tore his Achilles.  He's had issues with that Achilles in the past with a partial debridement, but it gave out at absolutely the worst time.  Yeah, maybe he didn't handle wanting to get out of Sacramento the most gracefully (who WOULD want to play there?!), but at least he showed up, ya dig?!  Now he has to stick it out while rehabbing, this was going into a contract year… It just sucks.  I've never been the "biggest" Gay fan, but I'll be rooting for his rehab and hopefully he can be vintage Gay a few more years on a new squad.
In the meantime, it opens up a ton of wing minutes in SAC.  Arron Afflalo of DNP-ville got 31 minutes last night, aided by Garrett Temple having to play backup PG because Ty Lawson is nursing a kankle.  A R Ron! went for 11/1/1/0/1 in his usual snoozefest line, with Temple going 9/4/3/0/0 with a trey.  Yikes.  Matt Barnes might move back into the starting 5, but he's hit-or-miss, depending on how drunk he is at the night club.  Hey oh!  7/4/4 for Barnes in 20 minutes, and Ben McLemore only got 4 minutes this game.  It's a real trainwreck without Gay, and I don't see any sort of clear answer on this team to fill in the void.  So you're likely looking elsewhere on the wire for Gay's scoring, and hopefully you sold high after a red hot start through the first stretch of the season.  Get well soon, Rudy!  Here's what else went down last night in fantasy basketball action:
Kyle Lowry – Sheesh Craptors, you sit K-Low and then lose at the Sixers the next day?!  24/4/4/5/1 in a nice line though, with 3 treys.  But at the end, after getting swatted by Lord Covington and EMBIIIIIID, just flat out went into the fetal position to accept this loss.
Look out, bear attack!
DeMarre Carroll – Ugh, injury city yesterday!  Scary moment when he took a knee to the head diving for the ball, but apparently he avoided a concussion and just has a sore neck.  Might miss a few games, but avoided anything too serious.
Joel EMBIIIIIIIIID – 26/9/2/1/2 for Joel Embiid, hitting 2 treys and 12-14 FT.  Got a lot of those late as the Raps tried a foul-fest to come back, and in between a few FT, Embiid was pumping up the crowd.  I love Embiid and that's awesome and all, but is that kosher in the NBA?!
T.J. McConnell – After a wrist injury cost him a game, quickly returned and played 29 minutes for 10/5/8/1/0 on a sexily efficient 4-6 FG, 2-2 FT, 1 TO.  Be sure he's still Dapper on your roster or at least someone else's in your league!  Needs to be owned – I needed this last sentence because the previous one made no sense.  Stream of consciousness editing!
JaMychal Green – 15/12/1/1/0 with no TO on 6-7 shooting on a nice little bounce back after a rough streak.  He's still kinda low-end, so there was likely a lot of J-Mike drops going on, just ask Obama. But I wouldn't mind scooping him back up!
Chandler Parsons – I hate my life.
Markieff Morris – Barely cooled off a smidge, but still a pretty nice 17/12/2/1/1 line.  Just missed all 5 of his treys – if he bangs a couple of those, then it's right with the current upswing!
Otto Porter – 25/7/0/1/0 with no TO and an absurd 9-12 shooting with 6 treys.  OttoMatic from deep!  Nice win last night for the Wiz beating the Grizzlies, as they're keeping this hot streak alive.
Al-Farouq Aminu – Well, a rainbow line is a rainbow line!  7/7/2/2/2 on 2-7 shooting.  I guess it's OK, but I think the D stats are a little overstated.  0 STL/5 BLK the previous 5 games.
Roy Hibbert – We're finding that the Blazers are who to stream your bigs against, but apparent Cody Zeller (6/10/0/0/1) missed the memo!  Instead it was Ol' Hibby, going 16/6/0/0/2 on 7-8 shooting in only 22 minutes.  Fresh off a DNP Monday, he was ready to deliver his shrimp cocktail this time!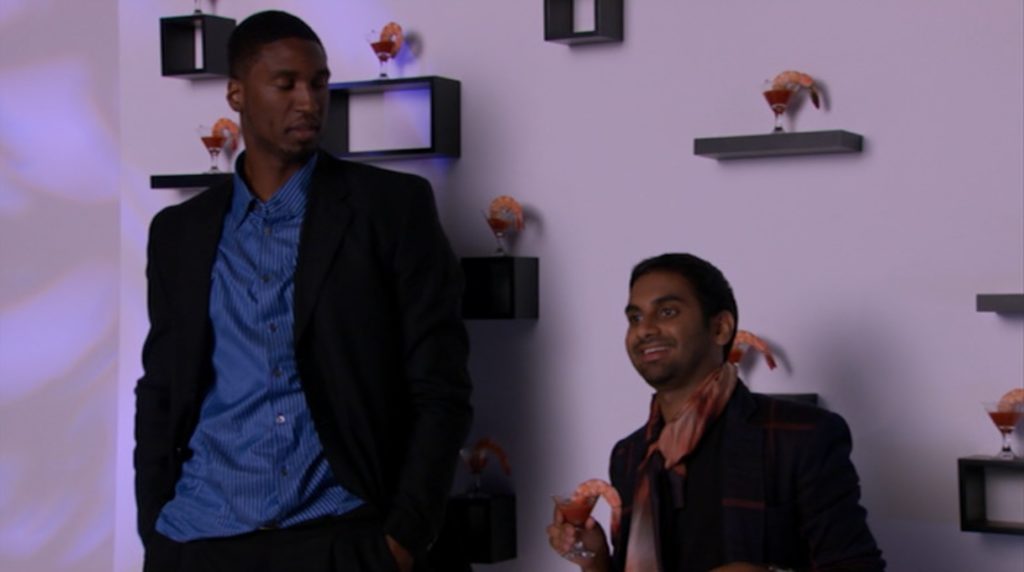 Al Horford – Yikes, what happened here?!  Well, multi-cat wise a 5/7/10/1/1 line with no TO is fine, but 2-14 shooting and the Celtics lost at HOME to the POPPYCOCKERS?!  What in the wide world of sports?!
Isaiah Thomas – As usual, the smallest guy on the court carrying his team.  He's the NBA's Napoleon!  39/3/2/1/0 with 5 treys and he continues his ascent into a superstar.
Derrick Rose – Well, at least he showed up!  But dayum, for a guy to be as out-of-touch as he is to be able to post 30/10/5/2/2 amidst all this Poppycock turbulence is pretty impressive.
Carmelo Anthony – 13/4/3/0/1 in a snoozefest game for him.  Why does he want to stay in NY so bad?!  Must be Peter Luger's or something, dat steak doe!
Kyle O'Quinn – No joke, I had a dream last night where Kyle O'Quinn called me, and asked me to stop making fun of him.  I literally cannot make something that obscure up, my dreams are just so mundane and weird.  Why he would care about the opinion of a rag like this, I have no idea!  Got the start, but couldn't even keep his KOQ going for 10 minutes for only 2/1/1/0/0.  Instead it was smallball and a nice helping of Willy Hernangomez off the bench, who went insane for 17/11/1/0/0 on 8-13 shooting in 20 minutes.  Whenever Joakim Noah is out (kankle last night), the Poppycockers are going to throw KOQs and Willies at you!  I have way too much fun with this…
Ron Baker – Got the start, and the doofy-haircut got 5 fouls in 11 minutes.  Doofus!
Serge Ibaka – 5 blocks, for about the only interesting stat I could pull from the Magic last night.  Aaron Gordon was OK!  Which is a good middle ground between his awful and awesome games…  But yeah, I don't have much here, just nice to see Iblocka coming back, after only 3 blocks in his previous 7 games.  Come in bunched!
Anthony Davis – Another game, another exit to the locker room for something.  This time it was his hand, where he got some X-rays but came back to the game.  21/14/4/0/1 as the battered Brow (sounds like an awful carnival food) hopefully keeps surviving…
Jrue Holiday – You're my boy, rainbow-Jrue!  12/2/5/5/2 with a couple of treys.  In only 26 minutes too!  Man, the Magic were awful…
Tyreke Evans – Reke also got into the mix, going 18/4/5/3/0 with 4 treys in 20 minutes.  I've been a little anti-Reke since remembering what Theon Greyjoy used to do, but this is 3 really good games outta the last 4.  I still think the minutes are a bit of a problem though, even if he can stuff it with the second unit.
Thabo Sefolosha – Weird game for the Hawks.  Utter dismemberment.  Got their wings clipped…  0/1/0/0/0 in 12 minutes, Buzz's girlfriend, WOOF!  Or I guess since this is the Hawks, Buzz's girlfriend, CAWWWWWW!
Dwight Howard – Whoa, look at these mad efficient percents!!!!  Can't be stopped!!!!  1-1 FG, 2-2 FT in 21 minutes.  4/3/4/0/3.  Hah.
Dennis Schroder – At least Schrodes was OK, so we don't have to worry about Malcolm Delaney continuing to cut into his role.  Had das line of 13/0/6/0/0 on 5-11 shooting.  It's pretty awful, but for as bad as the Hawks looked (down 42-18 after the first quarter), Schroder and Paul Millsap looked like the only guys to show up.
Reggie Bullock – No KCP, no problem!  Something I could never do, quit my KCP cold turkey.  I need to taper off!  15/6/4/1/0 with 2 treys as he's helping fill in the void.
Reggie Jackson – Really all your starting Pistons had nice games, with R-Jax going for 26/5/4 on 10-20 shooting with 2 treys.  I didn't catch much of this game, so maybe while Schroder's line was decent for fantasy, his lack of defense was apparent on this one…
Stanley Johnson – Seeing a boost of minutes, but Bullock still played 36 at SG, so maybe when KCP is back, Stanley Goodspeed will continue to see THE ROCK!  7/4/3/3/0.
Giannis Antetokounmpo – Greeky was freaky, but stopped being so freaky late!  I think he had 30 by the early 3rd quarter, but ended up with "only" 32 points.  32/11/6/1/3 in another epic line for 17-18's #1 player 🙂
Malcolm Brogdon – Dream matchup against the Rox, and I guess does OK with his popcorn stats of 7/8/8/1/0, but only 3-12 shooting, 3 TO…  About the only nice thing is seeing Matthew Dellavedova only get 17 minutes.
Michael Beasley – Turning into a true American hero!  Which is, of course, because he's on my REL team and suddenly taking off!  14/8/2/0/2 in 24 minutes with 2 treys.  Playing a lot of pivotal minutes, led the bench in minutes, and when the Bucks wanna go small, they can keep both John Henson and Greg Monroe on the bench and play Beasley/Giannis/Jabari up front.  Did it for a stretch last night!
Eric Gordon – Nice bounce back off a dreadful shooting night against Miami on Tuesday, for 25/4/0/0/0 with 7 treys on 9-20 shooting.  Ups and downs of an elite ThrAGNOF!
Montrezl Harrell – Whoa, 27 minutes?!  Clint Capela was brought off the bench this time for only 11 minutes (5/3/0/0/2 – but nice to see him playing a back-to-back already) and Nene only got 10 minutes.  Although since the Bucks went smaller, it makes sense Harrell got a little more run.  He was great too, as usual when he gets PT!  12/8/4/0/5, but these 3 are likely to cannibalize each other just enough to be a headache.  Well, Nene isn't helping anyone…
James Harden – Yeah, will be a nice debate vs. Giannis for #1 ranked next year…
Kevin Durant – …is like, "what about meeeeeee for #1 next year!?"  40/12/4/0/3, with just a stupid 13-16 FG, 5-7 3PTM, 9-10 FT.  Only 2 TO and just took it to his former Thunder.
Russell Westbrook – Got all sorts of combo stats!  Rainbow line!  Tripdub!  TO quaddub!  Rack em, rack em, rack em!  27/15/13/2/2 with 10 TO.  Still mind-bogglingly taking too many treys, shooting 1-6 from downtown.  Drive every friggin' time, and keep racking up the FT (10-11 last night)!  Rack em, rack em, RACK EMMMMMM!
Didn't take too kindly to the Slim Reaper owning this game though, on that dunk!
Victor Oladipo – Nice bounce back after an awful night, going 20/3/2/4/1 with 4 treys.  One swat away from another RainbOladipo!
Enes Kanter – Continues to play mad strong off the bench, even with Steven Adams still out (concussion).  22/9/1/1/0 on 11-18 FG, but with 3 TO and the lack of D stats, continues to be one of the better real life contributors than fantasy sources.
DeMarcus Cousins – He's gonna get his with or without Gay, going 25/12/10/1/3 for his first career tripdub last night.  Alas, still in a losing effort, despite a 35-21 4th quarter rallying without Rudy.
Darren Collison – Pretty nice impression here with big minutes sans-Lawson, going 11/2/9/4/0 on 4-8 shooting without a TO.  That TO-vortex around Boogie helped suck his TO away!
Jeff Teague – Fitting the Pacers system nicely!  22/7/11/2/0 on a crazy efficient 5-6 FG, 11-11 FT.  I thought Colly was supposed to be a good defender!  Stop hacking Jeff!
Al Jefferson – Big Al going big in small minutes!  17 minutes for 20/3/1.  It's been 11 days since he last topped 10 minutes.  Get the big spark plug going, he's got a big enough bed to rest up in between games!
Whew, big night of action!  Hopefully your fantasy squad had a big chunk of the stats flying around, and be sure and drop by the comments through the weekend!  I'll catch you again Monday morning!