2016-17 is so close, we can taste it!  Well, it's not that close…  The season is gonna have a very pungent taste!
Speaking of pungent taste, you can take a look at how our ranks went last year.  Yeesh!  Here's to turning over a new leaf, a fresh start, and well, screw you Kevin Durant!  My top-4 from the Way too Early Ranks were locked in, set in stone, easy-peezy…  Then you had to go ruin it!  I officially mirror all of Reggie Miller's thoughts on him moving to Golden State.  Took a Golden State all over my ranks, that's for sure!
Enough links, let's get down to business!  As we do every year, our ranks will be put together in one master post that will include Slim's 9-cat and MPG projections.  Plus be sure to listen and subscribe to the Razzball Basketball Podcast, where we will argue over these ranks incessantly.  Patrick Patterson top 50!  Here's the Top 10 for the 2016-17 Fantasy Basketball Season:
1. Stephen Curry, Golden State Warriors
I haven't been doing fantasy basketball since, I dunno, when Wilt Chamberlain changed teams, but I can't think of a time when one free agent made ripples like this across the top few players.
Let me preface with this – all of my top 4 are razor, razor close.  A preseason hangnail might move someone around.  Despite Durantula climbing out of the desert and wandering to the sea (Oklahoma City isn't really desert though I don't think…), I am sticking with Curry as my numero uno.
The big question is what Durant will do for Curry's usage and shots.  My argument on the Pod and remains true now:  Durant is a phenomenal player.  A hall of famer.  A very rightful MVP and multi-scoring champ winner.  But Stephen Curry is a transcendent player.  He's broken the record for 3s in consecutive seasons, people are comparing his on-the-court impact to Michael Jordan, etc. etc.  Does that really matter in fantasy though?  Not really.  However, I do think that Curry continues to be in the driver's seat and it's KD's stats that go down a slightly larger percentage than Curry.  Plus, who is taking the ball up the court most of the time?  It's gonna be Curry with the ball in his hands first, and we know he always has an itchy trigger finger.
Does that mean Durant won't have phenomenal games and outscore Curry 45% of the time game-to-game?  Of course not.  But Curry offers such ridiculousness across the stat sheet, in FG% given NBA record 3s (50.4% from the field while BREAKING THE 3PTM RECORD?!), upped his free throws at 90%, gets assists, gets 2+ steals…  Even if he sinks to 25 points a game and back to 4ish threes a game, the rest of the package will keep him #1.
2. James Harden, Houston Rockets
Harden.  D'Antoni.  Sign me the F up!
We just talked about Curry breaking NBA records, so our #2 has to break records too right?!  How about the TO record!  374 turnovers…  As DeMarcus Cousins would say, "Lord give me strength".
Thankfully the rest is so purdy, you can nab Harden 2 and punt TO.  And despite what his haters absolutely loathe about his game, his eliteness in FT volume had me keep him #2.  Here's something interesting with Harden in his career stats: his AST have gone up each and every season in the NBA.  7 straight years!  Sure the TO have gone up too, but I think we see 8+ in D'Antoni's offense.  With the Golden State Dream Team assembly bottle-necking individual scoring, Harden could lead the league in scoring as well.  And Harden's lapses on D that frequently make Shaqtin' A Fool?!  Well, that doesn't matter to shoot-first-ask-questions-later D'Antoni!  We'll probably see a pretty similar season to what we got in 15-16, and with surprisingly a little upside in the up-tempo O.
3. Kevin Durant, Golden State Warriors
Durant, Durant, why did you have to be a sycophant!?  Ok, well I don't know what that word really means, but whatever!
One of the most likable and affable guys in the NBA took the unpopular road to join the Warriors and form the NBA Western Conference All-Stars of Oakland.  I think I might change their team name to that…  A lot of my thoughts on Durant you can see above there with Curry, and as mentioned up there as well, it really wouldn't surprise me if Durant is "the guy" in roughly half the Warriors games.
But unlike Curry, Durant won't quite make a bajillion 3s (I do think he could push for 3.0+ though which would be a career high), and won't quite get the same assists.  He will chip in boards and a block every game, but Durant is coming off a 35:48 MPG season while Curry was at 34:10 last year.  I expect both to be at a very similar range, maybe 33ish, so Durant takes that extra 1:30 hit or so.  Look, I know it's uber-nitpicking, but that's how close these guys are.  Durant is gonna be great this season, but he's merely #1C to me, not #3.
4. Russell Westbrook, Oklahoma City Thunder
Finally to #1D, and I think a lot of people are going to be taken aback not seeing Westbrook 1 or 2.  Seems like that's the direction rankers are going.
I have a stat that will blow your mind.  It kinda blew mine.  I ran the 9-cat ranks for all players in 2014-15 from the date range 2/20/2015 – 4/15/2015.  Why that range?  Kevin Durant's last game in 14-15 was Feb 19th before having season-ending [re]foot surgery.  As everyone cites with their universal Westbrook love, "he could go on that run again like he did when Durant was hurt!"  And I don't really disagree with that.  But his 9-cat line during that timeframe looks like this:
31.3/8.8/9.9/2.0/0.3, 1.7 treys, 41.7 FG% on 24.4(!!!!!) FGA, 5.3 TO
James Harden is like, "whoa, that's a lot of turnovers…"  That line is awesome if you're punting TO and FG% and all, but just on the raw 9-cat output itself, Westbrook was 6th – SIXTH – in per-game over that span according to BBMonster at a 0.65 Value.

We always talk about how bubble-gum stats can be overrated, so let's say Westbrook goes Oscar Robinson and does average a tripdub.  It really wouldn't look all that different than that line above, and be ridiculously overrated in fantasy.
Plus my main hidden fear – mid-season trade.  Remember OKC on that run when Westbrook was putting up Jordan numbers?  Jordan at least took his team to the playoffs!  Westbrook couldn't even do that!  I'm not sure OKC, if they're 8th or 9th in the West, at the deadline don't use that final opportunity to sell Westbrook for 3 first round picks or something.  You can sell me Westbrook is the best player on 25 NBA teams, but you can't sell me that a trade won't hurt his numbers, especially on a contender with more mouths to feed.
All this said, the difference between Curry and Westbrook for me is marginal.  I wouldn't call anyone crazy for pulling one of these four names out of a hat if they had a #1 pick.  If I was in 4 RCLs with the first pick, I might spread out my bets to all 4.  Not even kidding.
5. Karl-Anthony Towns, Minnesota Timberwolves
Tier dropoff!  I love KAT, but if you don't land a top-4 pick, 5 is kinda annoying…
I remember last year continually bumping up the unstoppable rookie's projected draft slot on the Pod last year, and I think Slim and I both landed on 5 as last season closed.  Just unbelievable.  Both his minutes and stats improved as the season wore on, he played all 82 games, and I just love this: Pre-ASB 1.4 AST, Post-ASB 3.0 Ast.  More than doubled his dimes!  Not that it's a huge number, but 3+ dimes from a center is sexy.
Then to his recent off-season quote – he wants to shoot more 3s.
I was surprised he took 1.1 treys a game last year already, bumping it up to 1.4 3PTA in the second half.  All that from a big, plus he makes FT.  KatDawg!
6. Anthony Davis, New Orleans Pelicans
I almost said "KAT is in a tier unto himself", but I actually don't think it's 100% true.  If you gave me 82 games of Brow, I'd probably put him ahead of KAT.  But we all know why Brow is ranked lower…
I think there's a case to be made that Brow is fantasy's most frustrating player.  When healthy and on his game, he is leaps and bounds fantasy's best player.  Well, at least he WAS until Curry started making 30,000 treys a season…  He just can't stay healthy, and it's not fluky injuries either.  It's nagging bumps and sprains that inevitably lead to a shutdown.  Those are just KILLER in leagues with IL spots or weekly line-up locks.  Hey, the human body isn't supposed to be 7 feet tall, so it's nothing personal, Brow!
While we all pray for Brow's health, his 15-16 had some warning signs as well. We were salivating over the 3 ball last year, and while he made 0.6 a game, it made his FG% fall to sub-50, he got to 2.0 TO which was a career worst, FT volume fell (can't take the lumps), and blocks fell a whopping 2.9 to 2.0.  Brow was still 5th in per-game last year, so even a marginal fall in stats with 80+ games would make him a fantastic pick here.  I'm not greedy, I'll take 75 games!
7. Chris Paul, Los Angeles Clippers
Hopefully no one remembers, but I was getting a little worried about CP3 early on last year.  Wait, if I'm hoping no one remembers, why am I reminding them?!
Paul had a rough start of 14.8/3.4/8.1/1.8/0.0 with 2.7 TO and 45.4% shooting with 1.1 treys through the first 16 games – still fine but not first-round-capable – that could partially be blamed on inflamed rib cartilage that had him miss a few contests in there.  Mmmmmm, ribs.  But from that point on, he went 20.3/4.4/10.5/2.1/0.2 with 2.6 TO and 46.4% shooting with 1.8 treys.  That's what I'm talkin' about!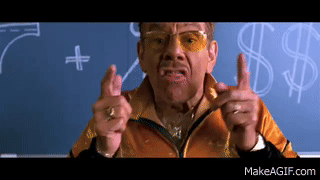 He's not a spring chicken, but Paul is still only 31, and has such a smooth game that doesn't rely on constant banging ala Russell Westbrook, IT2/3, or Nick Young.  Swaggy P slam!  I don't see any reason not to expect vintage CP3 in 16-17.
8. Hassan Whiteside, Miami Heat
Mannnnnn, I traded him in REL thinking he was 98% certain to leave the Heat.  But it turns out he LOVED coming off the bench for Spoelstra!  Not that it hurt his numbers or anything though…
The big improvement we saw from Whiteside was a change in his FT mechanics and a huge boost to the %.  He started shooting freebies like a little mid-range half jumper, and over the final 37 games he played, he hit 3.9-5.4 FT good for 73.2%.  LeBron is jealous at that!  Prior to that run, his first 36 was 1.9-3.6 at 52.7%.  Very drastic change in % and volume, and you have to think he was afraid to attack.  Scoring went up from 12.5 to 16.3 PPG as well.
There's something to be said for this rank in relative safety.  We know that he's going to go 18/13ish, 60% from the field, probably 70% FT, and 3.0+ blocks.  Be hard to see him not get that.  The risk is mainly injuries (can go for anyone!), age (hard to believe he's 27 already), and makeup.  He wears too much blush.  Hah, I mean all the elbows and punches thrown on the court hooblah.  If he can keep that in check and play 80 games, he could easily pass a healthy Brow.
9. Kawhi Leonard, San Antonio Spurs
The ultimate Swiss Army Knife!  I feel like Kawhi is the wing version of Whiteside.  We know about what we're going to get, it's just he needs to stay healthy.  And again, this argument holds true for 75% of players!
I don't have any worry that Pau Gasol is going to hurt Kawhi's output, and as I correctly predicted last year, I saw him shooting more 3s and having a better FG% due to LaMarcus Aldridge opening lanes.  While the steals fell a little, the blocks got to a career-best 1.0.  FT% took a massive step forward in volume (4.1-4.6) and % (87.4) as well.  Nothing not to like, just needs to get to 75+ games.  I think he can this year.
10. Giannis Antetokounmpo, Milwaukee Bucks
Before everyone loses their minds, I have LeBron 11.  But they're razor close and this was a big debate for me.  I'll table my LeBron thoughts for 11-25.  Hold your comment vitriol for that article!
You can't really look at Giannis' numbers on the season and get the full picture.  It's up across the board, but not why he's a first rounder.  It's when Kidd finally embraced Giannis as the PG that things went nuts.  Are you sitting down?  Over the last 26 games, Greek Freak went 18.8/8.4/7.5/1.5/1.9.  It's likely preposterous, but what if he averaged a tripdub AND a rainbow line?!  20/10/10/2/2!?  OK, maybe that is indeed a little nuts…
Over that stretch he shot 51.5% as well.  Unfortunately, he had a big volume 4.0-6.0 FT good for only 67.1% and only made 0.5 treys per.  But unlike several of the first rounders, he only had 2.8 TO in that final stretch for a pretty saucy 7.5:2.8 AST:TO ratio.
It all comes down to those sexy D stats.  1.9 blocks?!  You get a point guard AND a center with your first round pick!  At only 21, there's still a wide range of outcomes which has me keep him at only 10, but he could push for that 5th spot by 17-18.
Mannnnn, 2200+ words on the top 10!  I gotta start whittling this down if I'm ever going to get through the ranks, haha.  Let me know what you think of this top-10, and happy off-season prep Razzball Nation!