Welcome to your midweek guidance for Week 19!  The goal of this post is to identify widely available players who can help you win your head-to-head matchup.  This week, the Suns once again take center stage, as Devin Booker joins Chris Paul on the sidelines.  If you didn't have the option to stash Cam Payne through the final stages of his absence, now is a good time to grab him.  It won't be long until he's owned in more than 50% of leagues across most fantasy platforms, at which point I'll no longer be able to use pain puns in my title.  Until that day comes, I will exhaust them without shame.  This week's is brought to you by Tyler Durden: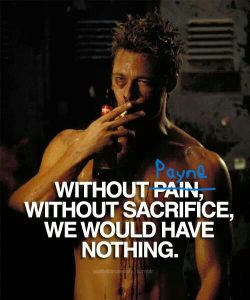 Hopefully your Payne experience is better than a chemical burn or getting your teeth knocked out!
The Grizzlies and Raptors have three games to close out the week, while the Hornets and Blazers only have one matchup remaining.  Here are the players I'm watching and adding heading into the weekend.
Want the best tools and projections to help dominate your league? Check out the Stocktonator, the byproduct of Rudy and machine making love. Click HERE for a FREE 3-day trial.
Three Category Contributors
Cameron Payne (Threes, Assists, Steals): Returning from a 16-game absence on Wednesday night, Payne posted 8 assists, 2 steals, and a block.  I expect his minutes to increase from here.  If he's available, follow Sergeant Barnes' order and take the Payne! (Plays Fri, Sun).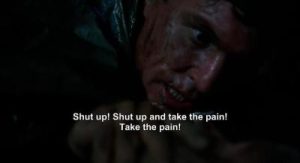 Gabe Vincent (Threes, Assists, Steals): The last time Kyle Lowry missed games due to personal reasons, he was out of the lineup for nine contests.  Over that span, Vincent was a top 100 player on averages of 12.4 points, 2.9 threes, 5 assists, and 1.4 steals.  Sources close to the team say there is no timetable for Lowry's return, so Vincent should be a safe add in the short-term (Plays Thurs, Sat).
Isaiah Roby (Rebounds, Steals, FG%): Why don't bad teams just play their young players?  For some reason, Derrick Favors is still siphoning minutes from Roby when he's healthy.  Favors is currently questionable for Friday, but even if he plays, Roby is worth a roster spot just in case he continues to start and play close to 30 minutes (Plays Fri, Sun).
Grant Williams (Threes, Blocks, FG%): I especially like Williams for tonight against the Grizzlies.  The likely absence of Jaylen Brown should open up some extra looks for other Celtics, and Williams is already on a solid 8-game run in which he's averaging 11 points, 1.8 threes, and 0.9 blocks on 54% shooting from the field and 100% from the line (15 total attempts) (Plays Thurs, Sun).
Two Category Contributors
Jae Crowder (Threes, Steals): Fun fact: Crowder is a top 15 player over the last four games.  He's doing it on the strength of 15 points, 2.5 threes, 3.5 assists, 3 steals, and 55% shooting in that time frame.  Expect a correction soon, but enjoy the ride (Plays Fri, Sun).
Cameron Johnson (Points, Threes): The minutes dipped back down to 25 with the return of Cam Payne on Wednesday night, but the points and threes remained solid at 20 and 4 respectively.  He is also chipping in some uncharacteristic assist numbers recently.  Even with a point guard back in the lineup, he added another four against the Blazers.  Devon Booker's relegation to COVID jail should keep his playing time and 12-team relevance afloat for the next few games (Plays Fri, Sun).
Gary Payton II (Threes, Steals): GP is averaging 3.7 steals over four consecutive starts.  He appears to be in line for more opportunities, as Draymond Green is still weeks away from returning (Plays Thurs, Sat).
De'Anthony Melton (Threes, Steals): With three games left on the slate this week, Melton is a low-upside add who will marginally help your assists in addition to hitting treys and getting steals (Plays Thurs, Sat, Sun).
Raul Neto (Assists, Steals): The dreaded PG minutes split is upon us in DC, but Neto continues to start and put up solid guard numbers.  Keep in mind that his three point numbers from the past two weeks are skewed higher by one outing in which he hit four treys (Plays Fri, Sun).
Bruce Brown (Rebounds, Steals): It remains to be seen how negatively Kevin Durant's return will impact Brown, but he should continue to contribute boards and steals if he can retain his starting job.  This is a situation to monitor if you're looking to add him for tonight, as it'll either be Brown or James Johnson who moves to the bench (Plays Thurs, Sun).
One Category Contributors
Malachi Flynn (Assists): Flynn's value will evaporate as soon as Fred VanVleet returns, but that return may not come on the front end of a back-to-back.  However, I would still confirm Freddy's status before making the add (Plays Thurs, Fri, Sun).
Ish Smith (Assists): Look no further if your waiver wire is barren and you need assists over the weekend.  Ish averaged 5.5 in 22 MPG over his last 4 games (Play Fri, Sun).
Hit me up in the comments with any questions or feedback.  Best of luck!