Welcome to your midweek guidance for Week Three!  In this post, I identify widely-available players who can help you win your head-to-head matchup.  Ideally, you've been able to take advantage of the impatience of your league mates at some point in the first three weeks.  Unless a struggling player is at the absolute bottom of your roster in production, I recommend holding in most cases to see if he can turn things around.  This especially applies if you drafted a high-profile rookie or a player who is settling into a new team.  If he's your weakest link, however, cut him loose and go streaming
.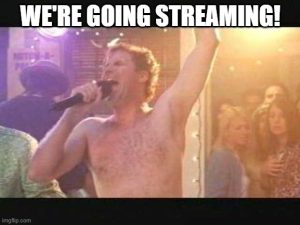 Schedule Notes: No teams play more than two games to close the week, while the Hawks, Mavericks, Pistons, Rockets, Pacers, Sixers, and Kings have only one remaining contest.  The Nuggets, Thunder, and Magic own the most favorable schedules with games on Thursday and Saturday.
Here are the players I'm watching and adding to close out the week:
Three Category Contributors
Isaiah Hartenstein (Rebounds, Blocks, FG%): Over the past three games, Hartenstein earned a minutes split with Mitchell Robinson.  In those outings, he was a top-60 player on the strength of 7.7 rebounds and 2.3 blocks per game.  He's an add if someone in your league lost patience and dropped him (Plays Fri, Sat).
Royce O'Neale (Threes, Assists, Steals): O'Neale remains a 35+ MPG staple in Brooklyn's lineup, despite the return of Joe Harris.  Seth Curry has not been fully integrated into the rotation yet, but when Curry played 17 minutes on October 29th, O'Neale still received 37.  The increased run over last season has elevated him from being a 12-team streamer to someone you can roster until the minutes drop off (Plays Fri, Sat).
Aleksej Pokusevski (Threes, Rebounds, Blocks): Poku is showing signs of life after a terrible start, posting 11.7 points, 1.7 threes, 6.3 rebounds, 2.3 assists, and 2 blocks in 27 MPG over his past three games.  The Thunder rotation appears to be a work in progress, so it's tough to know where he falls when it's all said and done.  However, as one of the few viable streaming options who plays on Thursday, he's worth an add for tonight if you can use his skill set (Plays Thurs, Sat).
Bismack Biyombo (Rebounds, Blocks, FG%): The 30 minutes he garnered on Tuesday suggest he will be prioritized over Jock Landale until Deandre Ayton's return.  In two consecutive starts, Biyombo swatted a total of nine shots.  The rebounding hasn't come around yet, but he's usually reliable in that category (Plays Fri, Sat).
Two Category Contributors
Davion Mitchell (Points, Assists): The Kings insist that De'Aaron Fox's bone bruies is minor, and I'm sure they'd never lie to us… In all seriousness, Mitchell is a good speculative add given the uncertain nature of knee issues.  He underwhelmed on Wednesday with just 9 points, 1 trey, and 4 assists, but in 11 starts to close last season, he averaged 18.8 points, 1.4 threes, and 9.3 assists.  Just keep in mind that he'll likely hurt you in percentages and turnovers (Plays Sat).
Jalen McDaniels (Threes, Rebounds): He continues to bring the value on a nightly basis, with the most recent example being the five steals and two blocks he collected against the Bulls.  His playing time will likely plummet once the Hornets' starting backcourt returns, but then again, the show might go on for McDaniels if Gordon Hayward misses time with a sore shoulder (Plays Fri, Sat).
John Konchar (Threes, Steals): Steals are a fickle category, but Konchar has only gone a single game without recording one so far.  I've been short on three and D guys in this post so far, but he stands out as a solid candidate thanks to the 1.7 treys and 1.7 steals he's contributing on the season (Plays Fri, Sun).
Josh Richardson (Threes, Assists): With Devin Vassell set to return over the weekend, Richardson's potential takes a hit.  At the same time, Keldon Johnson and Tre Jones may have questionable tags headed into the Spurs matchup with the Clippers on Friday, making Richardson a watch candidate while their statuses come into focus.  The paltry production on Wednesday night should be ignored, as San Antonio got blown out from the jump (Plays Fri, Sat).
Lonnie Walker IV (Points, Steals): He finally uncorked the three-point shooting on Wednesday, hitting 5 triples enroute to 28 points.  If you're hard up for scoring heading into Sunday, he's a good option on a low-volume game day (Plays Fri, Sun).
Patrick Williams (Steals, FG%): Three consecutive 30+ minute outings has Williams back on my radar.  His strengths are hard to pin down, as he's not a consistent scorer or rebounder.  On the flipside, he's averaging 1 steal and 0.8 blocks on the season, despite playing limited minutes in multiple games.  For now, he should be primarily viewed as a defensive option who doesn't hurt your efficiency numbers (Plays Fri, Sun).
Naji Marshall (Threes, Steals): Like Trey Murphy, you ride this wave until it crashes on the shore (i.e. Brandon Ingram and Herb Jones return).  Marshall came out of nowhere to put up 15.7 points, 2.3 threes, and 2 steals in his last 3 games, so keep an eye on the Pelicans injury report for Friday to see if you can use him (Plays Fri, Sat).
Larry Nance Jr. (Rebounds, Steals, FG%): A solid fantasy option when he gets enough playing time, Nance is cutting into Jonas Valanciunas's workload on an increasing basis.  The Pelicans play fast, so it's possible that we continue to see a convergence of their minutes as the season progresses.  Nance had 11 points, 8 rebounds, 5 assists, 4 steals, and a block in 31 minutes on Wednesday against the Lakers (Plays Fri, Sat).
Marcus Morris Sr. (Points, Threes): As the Kawhi Leonard saga reaches a new level of uncertainty, Morris is looking secure in a low-end scoring role for the Clippers.  Though he's shooting an unsustainable 53% on the season, he should receive enough looks to stay in the neighborhood of the 14.8 points and 1.8 threes he's averaged to date (Plays Fri, Sun).
Jalen Williams (Points, Steals): He's been scooped up in a lot of places, but if he's still on your waiver wire, Williams fits ideally into OKC's up-tempo offense.  In his final college season, he registered 51/40/81 shooting splits.  As with all rookies, the peaks and valleys will be there, but he shows promise for category league managers (Plays Thurs, Sat).
Hit me up in the comments with any questions or feedback.  Good luck!