Welcome to your midweek guidance for Week Five!  By now you may feel like your waiver wire has been picked clean and you have nowhere to turn.  I'm here to tell you that there is hope, so stop telling yourself those lies.  In this post, I'll provide streaming recommendations for the rest of this week to help you win your head-to-head matchup.  The goal is to identify the players with favorable fantasy profiles and solid schedules.
On the schedule front, players from these teams only have one more game this week, so take that into consideration when adding them: Hawks, Nets, Cavaliers, Rockets, Blazers, Spurs.  If you have plenty of player adds remaining, don't count out guys like Anfernee Simons, Larry Nance Jr., Cedi Osman, Kevin Love, Bruce Brown, Drew Eubanks, Thaddeus Young, Kevin Huerter, or Cam Reddish.  All of these players are benefitting from opportunities created by other guys' injuries or underperformance.
On the flip side, these teams have the maximum three games left to play: Nuggets, Warriors, Clippers, Raptors.  You'll notice that players from these teams are well represented in this post.
Here are my players to watch and add for the rest of the week.
Three Category Contributors
Talen Horton-Tucker (Points, Threes, Steals): Stepping into the gigantic statistical void caused by LeBron's absence, Horton-Tucker averaged 23 points, 2.7 threes, seven rebounds, and 1.3 steals on 49% shooting through his first three games.  Unfortunately for THT's fantasy owners, LBJ's return appears imminent.  He's still worth a speculative where available (i.e. not many places) in case he receives another start this week (Plays Fri, Sun).
Chimezie Metu (Threes, Rebounds, Blocks): Metu established a foothold in the Kings' starting lineup and is making the most of it.  His statistical profile is still a bit hazy, but it's safe to say that he'll grab boards and hit treys.  Over his three games as a starter, he averaged 11 points, 1.7 threes, 7.7 rebounds, and one block.  If you do enter the Metu-verse, just remember that it can have real-world consequences.  In this case, the FG% can kill you (Plays Fri, Sat).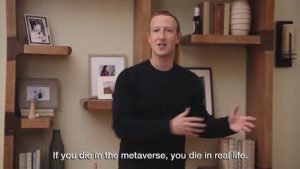 Two Category Contributors
Dorian Finney-Smith (Threes, Steals): DFS is a perennial streaming candidate purely based on the fact that he plays consistently high minutes.  He's putting up top 90 numbers over the past two weeks on the strength of 2.3 threes and 1.5 steals per game (Plays Fri, Sun).
Alec Burks (Threes, FT%): The minutes are up to 25 per contest over his past four games, and the Knicks have a back-to-back set to finish out the week.  Historically, Burks gets to the line at an above-average rate and converts a high percentage of his attempts, so it's likely that his early-season woes at the charity stripe will fade (Plays Sat, Sun).
Kentavious Caldwell-Pope (Threes, Steals): Bradley Beal's return to the lineup may somewhat hamper KCP's productivity, but Caldwell-Pope has been consistent regardless of how many minutes he gets (Plays Thurs, Sat).
Shake Milton (Points, Assists): Shake put up an empty stat line on Tuesday (18 points, four assists, no threes, no stocks), but played 35 minutes in Danny Green's absence.  Green is out again Thursday, making Milton an attractive option for managers in need of offense (Plays Thurs, Sat).
Dewayne Dedmon (Rebounds, Blocks): When Bam Adebayo plays, Dewayne is a Dedmon walking (sorry).  If Bam sits for a third straight game, however, Dedmon will receive renewed life.  Though it's a small sample size, Dedmon is averaging 7.5 rebounds and 1.5 blocks in two starts.  He has the ability to hit threes and should help your FG% on low volume (Plays Thurs, Sat).
Bones Hyland (Threes, Assists): Aside from Monday's dud – which can be attributed to Bones leaving early with an injury – Hyland is putting up really good per-minute numbers.  He is a good option while Will Barton is out, and may eventually take over for Monte Morris in the starting lineup.  One can hope, anyway (Plays Thurs, Fri, Sun).
Deni Avdija (Rebounds, Blocks): The minutes are in the low-20s, but Avdija is averaging 7.5 rebounds and a block over his past six appearances (Plays Thurs, Sat).
One Category Contributors
Monte Morris (Assists): For those elusive assists and solid FG% from the guard position, look to Morris and his three remaining games (Plays Thurs, Fri, Sun).
Patrick Beverley (Assists): He'll never wow you with offensive production, but the honey badger still rebounds well for a guard and drops dimes.  On the negative side, he hasn't been getting steals and the blocks are down from last season (Plays Thurs, Sat). 
Gary Payton II (Steals): So far this season, Payton has posted a steal in every game when he's received more than ten minutes.  With three games to go and Steph Curry questionable for Thursday, Payton is a great add if your team needs defensive help.  Could he be following in his father's Hall of Fame footsteps? (Plays Thurs, Fri, Sun).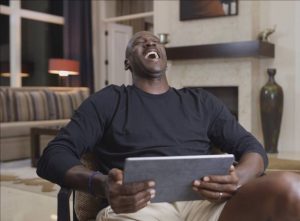 Luke Kennard (Threes): My earlier optimism about Kennard's season appears to have been misplaced, but he can still do some damage from downtown over three remaining games (Plays Thurs, Fri, Sun).
Immanuel Quickly (Threes): With Evan Fournier struggling, Tom Thibodeau is looking to the backups to shoulder more of the backcourt load.  Over his past four games, Quickly averaged 10 points and three threes (Plays Sat, Sun).
Precious Achiuwa (Rebounds): He's questionable heading into Thursday night, so my Precious may not be a viable option.  Check out his status as the game approaches, and keep the following disclaimer in mind: He's a horrendous shooter from both the field and the line (Plays Thurs, Fri, Sun).
Hit me up in the comments with any feedback or questions.  Best of luck!