Welcome to your midweek guidance for Week 13!  In this post, I will give you several streaming recommendations for players who can give you an edge in your head-to-head matchups.  We are at the halfway mark of the real NBA season, which means your fantasy hoops playoff races are starting to heat up.  Ideally, you're way out in front and can stash players who will come off injury to help you in the playoffs.  The vast majority of us, however, are fighting for a bye week or playoff seed, and every player add will get us closer to or further away from that goal.
Dare I say that the COVID situation has stabilized?  There are still a number of players out, but I am hopeful that there will be less interference moving forward now that a large portion of the league has been infected.  Whatever happens, there will always be ways to capitalize on the missed games, so keep reading this post and…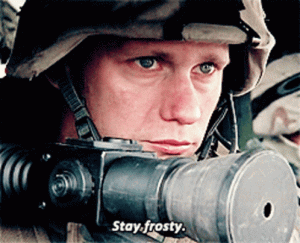 Four teams have one game remaining: Hornets, Knicks, Jazz, Wizards.  The Nuggets and Warriors close out the week with three games.  Here are the players I'm watching and adding.
Want the best tools and projections to help dominate your league? Check out the Stocktonator, the byproduct of Rudy and machine making love. Click HERE for a FREE 3-day trial.
Two Category Contributors
Dennis Smith Jr. (Assists, Steals): Despite only playing 16 MPG over his last six games, DSJ recorded averages of 3.8 assists and a steal.  He's particularly valuable as a streaming option for Thursday with Anfernee Simons out for personal reasons.  On the downside: when it comes to his percentages, lookout below (Plays Thurs, Sat)!
Cedi Osman (Threes, Steals): On top of Ricky Rubio's catastrophic knee injury, Isaac Okoro is now in COVID protocols for the Cavs.  Cedi is consistently logging 30-minute outings and appears to be someone who is worth trying out on 12-team rosters.  He capable of averaging 2+ threes, a steal, and chipping in two or three dimes.  He is likely still available in your league after a down outing on Wednesday (Plays Fri, Sat).
Onyeka Okongwu (Rebounds, Blocks): Okongwu garnered 38 minutes while filling in for Clint Capela against the Clippers on Sunday, but followed that up with a mere 24 minutes on Wednesday in a blowout loss.  He nonetheless found a way to be productive in limited playing time, grabbing seven rebounds, one steal, and one block.  Capela's status is uncertain heading into the weekend, so keep an eye on Okongwu as someone who can do a decent CC impression (Plays Fri, Sat).
Rajon Rondo (Assists, Steals): This may be an empty blurb with Rondo currently nursing a sore hamstring.  Prior to missing Wednesday's game, he'd averaged 4.7 assists and a steals through his first three games as the Cavs' backup PG (Plays Fri, Sat).
Otto Porter Jr. (Rebounds, Steals): Otto is enjoying a rebounding bump in the absence of Draymond Green, who is slated to miss the next three games (Plays Thurs, Fri, Sun).
Kevon Looney (Rebounds, Blocks): The statistical bounce that many of us expected in the wake of Dray's injury has failed to materialize in a meaningful way for Looney, though all is not lost.  Buoyed by an 18 rebound outing against Cleveland, he's averaging 11 rebounds, 2 steals, and 0.7 blocks in the three games that Green has missed so far (Plays Thurs, Fri, Sun).
Caleb Martin (Points, Rebounds): Jimmy Butler missed another game on Wednesday, but the Heat won again in convincing fashion.  If Miami continues to play it safe with Butler and he misses additional time, Martin is a primary beneficiary.  During Butler's most recent three-game stretch of missed outings, Martin stepped in to provide 13 points and 5.6 rebounds per contest (Plays Fri, Sat).
Jae Crowder (Threes, Steals): Cam Johnson has cut into Crowder's playing time of late, but Johnson missed Tuesday's game and is questionable for Thursday.  If he misses additional time, Crowder should continue to play minutes in the mid-30s (Plays Fri, Sun).
One Category Contributors
Austin Rivers (Threes): Rivers started Tuesday's game against the Clippers in place of Will Barton.  The minutes were there (30), but he absolutely punted it, missing all his shots from the field and bricking two free throws.  That being said, Barton figures to remain out through the weekend, so Rivers can potentially provide three games of solid three point production (Plays Thurs, Sat, Sun).
Trey Lyles (Rebounds): Lyles suffered a dip in minutes when Detroit was run out of Chicago on Tuesday, but that's likely an anomaly with Kelly Olynyk and Jerami Grant out.  He brought down seven boards per game in his previous six matchups (Plays Fri, Sun).
Amir Coffey (Threes): Coffey is likely a hot commodity (see what I did there?) in your league after coming in as the top fantasy performer on Tuesday night (18 points, 3 threes, 7 assists, 4 steals over 43 minutes).  I'm not convinced of his reliability given the Clippers' recent tinkering with their wing rotation.  Until Tuesday, he hadn't shown any consistent fantasy strengths aside from hitting threes, so just keep expectations in check if adding him (Plays Thurs, Sat).
Hit me up in the comments with any questions or feedback.  Best of luck!