Welcome to your midweek guidance for Week Nine!  Many of us are approaching the halfway mark of our seasons, with each matchup taking on increasing importance as we jockey for playoff positioning.  Meanwhile, cold and flu season is in full swing, with the added ingredient of COVID-19 sewing more chaos as teams scramble to field full rosters for game action.  Those of us with players on the Bulls, Pistons, and Raptors are already feeling the burn of game postponements this week.  Nonetheless, with every injury or health and safety setback, there are opportunities.  Look no further than the value that Cody Martin and Kelly Oubre Jr. returned while four of their teammates were out with COVID-19.
This week, it's the Nets who are dealing with a high number of health and safety-related absences AND possess an excellent streaming schedule.  Suddenly, guys you've probably never heard of are returning top 100 value or better.  While it's sometimes dizzying to keep up with the fluctuations in player availability, keeping tabs on this post and other injury update sources can help you maintain a competitive edge over your opponent.
To that end, I've compiled a list of players who are rostered in 50% or less of ESPN and/or Yahoo leagues and offer significant contributions in at least one area for category-league managers.  Take into account the following schedules when determining who to stream as we approach the weekend:
Want the best tools and projections to help dominate your league? Check out the Stocktonator, the byproduct of Rudy and machine making love. Click HERE for a FREE 3-day trial.
Three games remaining – Nets, Pistons
One game remaining – Bulls (contingent upon being able to field a team!), Mavericks, Pacers, Clippers, Thunder, Raptors
Here are the players I'm watching and adding this week:
Three Category Contributors
Two Category Contributors
One Category Contributors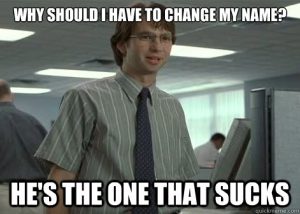 Hit me up in the comments with any questions or feedback.  Best of luck!