The draft is coming, the draft is coming!  Since I have no NBA allegiances, I personally get more excited by the NBA draft than by postseason basketball.  I know – that's blasphemy!
You've heard it murmured.  You've heard it yelled.  You've heard it pounding down on your brain like voices drowning out your inner thoughts.  "This year's draft class SUCKS!"  Well, that's only, kinda-sorta true.  I think it sucks in the sense that there's little "easily-projectable" talent.  Lots of rawness getting thrown around here, like a food fight at a sushi bar.  "Can I get another Rice Wine!"  And with rawness comes upside, and upside comes dynasty moves.  Mmmmm, can't wait for the upcoming season 4 of the REL League!  I think since our deep dynasty is my favorite fantasy hoops league, it makes sense that this year's draft is pretty exciting to me.  A lot of speculation that would make The Prospector proud.  In that regard, it's not such a Stinky Pete after all!  So be the eternal optimist, dream of some of the 1-and-done upside, and read with us as Slim and I go back-and-forth drafting for NBA teams in our 2016 Mock NBA Draft:
Also – come and join the Razzball League on Fantasy Movie League!  You can join our league through this link here, and the Password is "rball".  I've usually been pushing for readers to join us on the Podcast, but wanted to get an invite to all as the Summer Season is starting today!  Their cutoff for week 1 is at noon EST so there's not much time, but you can still play every week starting in week 2 and get pumped up and practice for the Fall Season, which we'll promote hard and have some Razzball prizes and talk it on the Pod.  So be sure and make your picks and try to dethrone yours truly as the winner from Spring!  Plus I ended on a perfect cinema – one of only 22 people – and I'm gonna brag about there everywhere I can!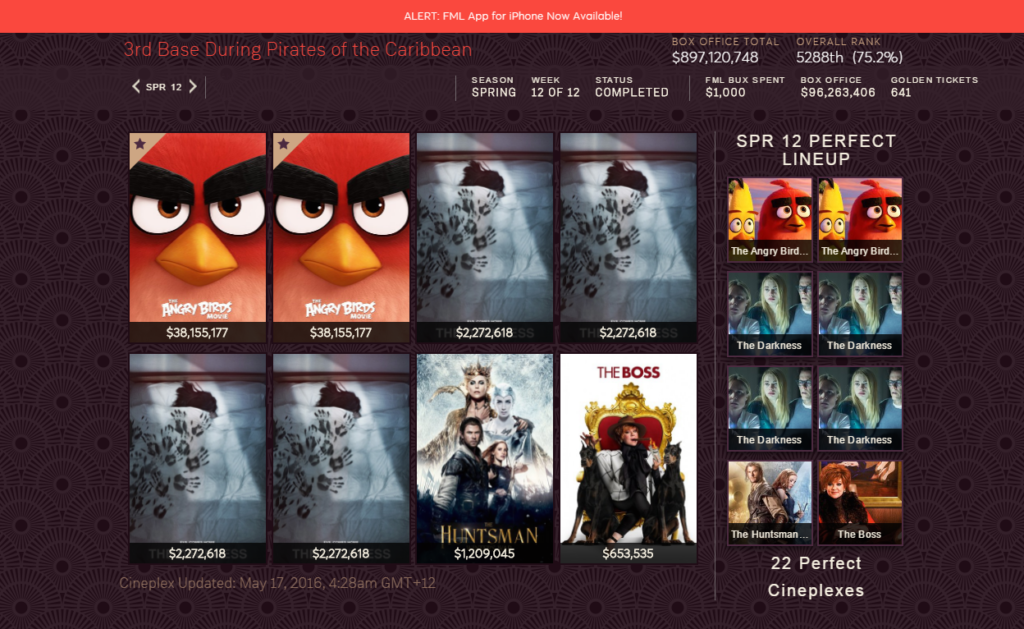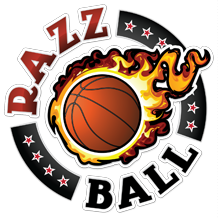 2016 Razzball NBA Mock Draft
1. Philadelphia 76ers – Ben Simmons – F (Slim)
There's probably going to be a debate on who's going to go number one overall right up until draft night. There's an obvious comparison between the 2 top guys and not that I'm making it but I'll still parrot the sentiment. LeBron vs KD. The playmaker vs the the scorer. I'm trying really hard to come up with a reason Ingram goes first overall the best I've got is that it's the Sixers making the pick, who apparently have been planning this for years. So maybe they've been scouting Ingram since middle school.
Simmons should get 30 minutes at some point and when he does he's going to be a fantasy star. "But he couldn't win in college, he sucks!" I hear the argument and I certainly don't expect the pick to immediately translate into Sixers success. It's not like the Cavs won too many games in LeBron's first year.
2. Los Angeles Lakers – Brandon Ingram – F (JB)
Here's some of the dumbest analysis ever – as an ACC fan of the Heels (still not mad, just proud to be part of such an awesome NCAA Final!), I just had this feeling Brandon Ingram always felt like such a Laker.  Maybe it's the tats (how'd he pay for em all, Coach K?!), maybe it's the Nick Young-ish haircut, I dunno…
Anywho, the Lakers immediately get their SF of the future and fill-in for Kobe Bryant.  No pressure!  He has a crazy pterodactyl wingspan, but doesn't even weigh in at 200 pounds yet, so he's pretty much John Henson's little brother.  While he shot the deep ball well in Duke's system of "let's shoot as many 3s as possible" to the tune of 41%, just watching him play has me worried how much that will translate to NBA 3-pointers, especially early.  I think he's a great fit next to the Lakers' dynamic guards who can both shoot well, and just eat apart defenses in the mid-range. While Ingram averaged 1.1 STL and 1.4 BLK at Duke, I'm not sanguine those translate either.  Maybe 0.8/0.8 or something, with 1.0 treys and 16-18 PPG.  Solid, and a guy I'd draft, but this isn't the rookie class from the past few years.  His ceiling in his rookie year might be Tobias Harris.  I guess that would be pretty good…
It'd be a shame for him to go #1 to the Sixers in my opinion, where he'd probably be forced to shoot more 3s right away than he should.  Plus the Lakers with Luke Walton are gonna up-tempo the crap out of every game.
3. Boston Celtics – Dragan Bender – C (Slim) [traded to Atlanta in a sign-and-trade for Al Horford]
There has been a trade! After years of promising a fans a major the move the Celtics trade their number three pick for Al Horford. Horford finds a home that desperately needs a big man and the Hawks get Dragan Bender. Hopefully when he shakes hands with the commish he leans into the mic and says, "Bender". Futurama was fun. Bender jokes for days! I'm excited just thinking about the possibilities.
Minutes on the Hawks with Horford gone? I imagine a few are possible but I doubt anyone trading up for B-E-N, sorry, so anyone trading up for Dragan will be thinking more about what he may become down the road as opposed to thinking they're pulling a Porzingis.
4. Phoenix Suns – Jaylen Brown – F (JB)
Pretty much the consensus #4 prospect everywhere, it sounds like Brown could've pushed for a top 1 or 2 pick coming out of high school if not for some ups and downs at Cal.  He probably had to shoot more jumpers than he wanted to, and the Bears didn't fit his slasher mentality.
So enter his tenure with the Suns, and there's some real long-term potential here.  Short term, he has some hurdles.  First road block is they're likely starting T.J. Warren and/or playing some Devin Booker at the 3.  Book HAS to play, and obviously all the guard minutes are accounted for.  Second road block is he's also not a floor spacer like Warren – although T.J. did show some signs of a developing perimeter game.  Warren is coming off foot surgery, so you never know there…
Brown will have some dynasty appeal for sure – he's a one-and-doner with some great raw upside – but I think he's out of the redraft discussion as it stands right now.  He didn't have good defensive numbers and turned it over a ton in his freshman season, and with likely inconsistent playing time, it'll be tough to see him doing all that much on a consistent basis if everyone is healthy.
5. Minnesota Timberwolves – Jamal Murray – G (Slim)
Another Kentucky freshman in the top 5 of the draft. Surprise surprise. The Wolves are close to having the talent to compete, learning how to win is a different animal. Murray certainly isn't ready to help there but he should still be able to compete for bench minutes and as a scorer first he should be able to win a few.
I'm trying to find a silver lining in his stats but he's straight ThrAGNoF. Sad, but true. Queue: Metallica.
6. New Orleans Pelicans – Buddy Hield – G (JB)
While Kris Dunn seems to be ranked highly in several places, the Pelicans go for Buddy the Elf and hope the Jrue/Buddy/Brow (that is an awesome sounding name!) can bring the horribly run franchise to the playoffs.  That's mean, their only issue is their horrific medical staff, and according to RealGM, they have the same head athletic trainer.  Duane Brooks is officially my arch nemesis!  I mean, this is what his team looks like in the OFFSEASON!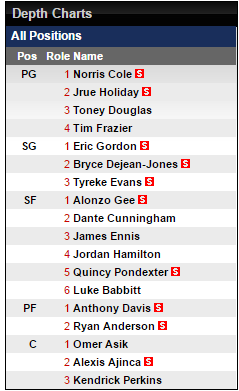 He could send his minions at me, but they're as brittle as Samuel L in Unbreakable…  Wow, this got off track.
So the Pels surprise a little and get the more NBA-ready Hield and hope their last season of Jrue is good enough for a playoff run.  Duane Casey Alvin Gentry (lol!) said Jrue is part of "their core", but I don't know if Duane Casey Alvin Gentry is part of the managerial core (well, Casey certainly isn't hahaha)!  I think it comes down to a gaping need at wing (despite Adam and Slim's love for Bryce Dejean-Jones) and additional perimeter scoring, despite Luke Babbitt's best efforts.  So they nab Hield and hope to make some of these Anthony Davis years worth the money.
We all know he's a scorer and a shooter, but sadly his steals have gone down each season from his soph through senior years at Oklahoma despite playing more minutes each season.  If he lands in Nawleans, I think we get a last-pick flier that we'll be lumping in the ThrAGNOF bucket pretty quickly his rookie season.
7. Denver Nuggets – Kris Dunn – G (Slim)
Back to back drafts of a PG for Denver, a team that played D.J. Augustin 24ish minutes in the 2nd half of the year. Dunn and Mudiay both have the size to cover multiple positions and while I do think this pairing could work I don't think Dunn actually makes it to number seven.
For us he isn't quite 12er worthy in a backup role quite yet. Once he secures a role the steals alone will make him streamer worthy. Once he works his way up to 30 minutes he'll be fun to own everywhere.
8. Sacramento Kings – Timothe Luwawu – F (JB)
The nickname police are ready to amp it up on this one! I clowned the Pelicans and their organizational management, why would I think the Kings would be smart and draft a high-upside younger guy to try and rebuild?! Did I just talk myself out of this pick!??!?!?
Well, for this mock, I AM THE KINGS DAMMIT!!!  And if any franchise for these next few picks needs to reach for upside, it's the Vlade Divacs. Timothe is a French National who played in Serbia for the same pro team who embraces building young talent like Nikola Jokic. He's got some unreal athleticism and the best part of his game right now is his shooting ability. Usually it's the other way around, with athletes struggling to find a consistent shot.
The Kings have openings everywhere except the Cousins-osphere, but wing would make a lot of sense, especially if they plan to nonsensically re-sign Rajon Rondo. It makes a lot more sense to start a rebuilding effort, and take a lottery ticket.
9. Toronto Raptors – Henry Ellenson – F (Slim)
The Raptors don't need a PF, they have PatPat!  Exactly.  The Big East rookie of the year is your prototypical jack-of-all-trades.  He shoots 3s, can block some shots, he has the size to even back up center when Biyombo signs elsewhere this offseason, he's a capable ball handler and passer, and he has good size at 2.1 m and 110 kilos.  Patterson might do one of those things at league average and can't play center.
Even though he's still just 19, Ellenson should see bench minutes day 1 and given his competition for minutes I wouldn't be surprised to see him playing 30ish minutes post all-star break and once he does we could potentially see the makings of a mini-Porzingis, the pigmy goose if you will.
10. Milwaukee Bucks – Marquese Chriss – F (JB)
The Bucks just throw their hands up in dismay that they can't draft a PG… They tried to move up to the Nugs pick and take Kris Dunn, but the Kings were calling about that pick too and the Nugs decided to figure this out later. Maybe they do some combo guard sets down the line… Wait, why is this about the Nuggets all the sudden?!
With no need at center, the Bucks take the 6'10 Marquese Chriss as a stretch-4 to give some of their big man options a little more spacing. It's crazy that a perimeter playing 6'10 PF is someone who reportedly has only been playing competitive basketball for a few years.
Having some of the best raw upside of anyone in the draft, the Bucks aren't TOO mad about Chriss falling to them, and give them a nice long-term play at stretch-4 with a really weak PF corps behind Jabari Parker. Like Brown and Luwawu, he's probably not that redraft relevant, but a very interesting dyno piece.
11. Orlando Magic – Jake Poeltl – C (Slim)
Going into this past collegiate season I doubt too many people had quetzal-Poeltl as a lottery pick.  Not a whole lot of analysis necessary here, he's as center as centers come.  The Utah connection begs for the Bogut comp but Poeltl is a more adept scorer.
Orlando has had issues backing up the oft-injured Nikola Vucevic with players like Jason Smith and Dewayne Dedmon.  Poeltl is immediately the backup big man and should see 15ish minutes out of the gate.  Whoever put that gate leading to the floor should probably be fired, it must have been the Pelicans athletic trainer.  I digress.  If/when Vuc misses time Poeltl will be 12er worthy for anyone in need of a big man.
12. Utah Jazz – Denzel Valentine – G/F (JB)
Denzel is all like, "what I got to do in college to make ya'll like me?!" Maybe he needs to wheel himself around pretending to be a Vietnam War vet, only to be turned into a millionaire on a $1 bet. "We want to help you, Mr. Valentine. My brother and I run a privately-funded program to rehabilitate culturally disadvantaged people. We'd like to supply you with a home of your own, a car, a generous bank account, and employment with our company." That's what the Jazz told him on draft day!
Another team that would've loved more PG depth if it was available, the Jazz settle on a facilitating wing to back up both Gordon Hayward and Rodney Hood. Backup wing minutes have been very spotty for the Jazz over the past few years, with the likes of Joe Ingles a mainstay in their rotation. Sorry, Ingles family, I say it like it is!
Should Hayward or Hood (the latter has had several lower leg injuries over the past few years) get hurt, Valentine could be a must-add. But out of the gate, it's tough to see too much. He really lacks in the defensive stats as well, so the best case scenario might be early-years Evan Turner. Wow, that was meaner than the Ingles thing! Maybe he can be a smidge better…
13. Phoenix Suns – Skal Labissiere – C (Slim)
Turn the clock back a year and Labissiere is the unquestioned #2 pick in the draft.  Fast forward to today, not that far, rewind a little, OK, today Skal is nothing more than a shotblocking big man with very little else to his game.  The reason he gets drafted in the lottery is because his upside is as high as anyone in the draft, but if you want to know when that may coalesce then fast forward again and go get yourself something to drink, we may be waiting a while.
There is no way Labissiere will play meaningful minutes next year, but it's an interesting landing spot if the Suns continue to play Len at PF and with Tyson Chandler turning 73 soon.
14. Chicago Bulls – Deyonta Davis – C (JB)
If Davis doesn't get a shout out every time he gets to "500" of any stat, that would make me a sad Panda… Ya know what, I made that joke thinking his first name was "Deytona" not "Deyonta". Dislexia can all us impact!
The Bulls are ecstatic to land the upside talent of Davis, as they hope to speedway him right into the big man rotation. With Pau Gasol all but surely leaving in free agency, the Bulls would have a ridiculously interesting big man rotation of Bobby Portis/Nikola Mirotic starting at 4/5 and Davis playing a lot of minutes backing them both up. He doesn't have a ton of range yet, but he's expected to develop more and more of a jumper. With both Mirotic (obviously) and Portis able to stretch the floor, Davis could be a good fit both to next of them, and all 3 can play at a ridiculous pace. Running of the Bulls!
Davis could have an immediate impact in fantasy as a streaming shot blocker. He swatted 1.8 shots per game in only 18.6 minutes in his one-and-done freshman year at Michigan State. I know I might sound a little crazy here, but I think he could be on a Serge Ibaka career path. A little raw with rebounding and shot-blocking ability, but developing his touch.
15. Denver Nuggets – Furkan Korkmaz – G (Slim)
There are too many names in this draft I can't pronounce.  The 18 yo Turk is the youngest player in the draft but he's also played professionally for the past 3 years.  A comp that comes to mind is Mario Hezonja, with one major difference which I will present in SAT form.  Hezonja is to Kanye West as Korkman is to Peter Frampton.  If you get that reference then you are my favorite reader.
No one can possibly expect Furkan to play much his rookie year, and that's assuming he's even coming over the states next year.  A more reasonable expectation would be plenty of D-League minutes with the possibility of seeing the floor in Denver late in the year once the Nugs are tanking.
16. Boston Celtics – Damatas Sabonis – F (JB)
Ya know, I looked up Arvydas's numbers, and his career high was only 3.0 AST. I thought he was supposed to be this epicly good passing big man! I guess at 7'3, it is a little different than DrayDray averaging 7 or 8 dimes… Anyway – his son!
Damatas will very unlikely have the impact of his old man, as he's only 6'10 because his mom must be a dwarf. She apparently was the first Mrs. Lithuania, but I think that was in the "Little Miss Lithuania" competition.  His wingspan is average, he's not the fastest, not the most athletic, and his basketball measures all come out to + or – 1-"meh". But he did play very extremely well in his sophomore season, going 17.6/11.8 for the Zags shooting 61%. He's a good FT shooter as well. Unfortunately it ends there, as his 3-pt game looks underdeveloped and he doesn't bring D stats. Basically makes him a poor man's Kelly Olynyk, with some great irony that the C's unite two former Gonzaga bigs.
If he ever gets run, mayyyyybe he can be like a streamable, low-end Julius Randle. He's more refined than some of the picks ahead of him, but has a pretty low ceiling. Boston is ready to start competing now though, so he adds a nice, NBA-ready, rotational piece.
17. Memphis Grizzlies – Taurean Prince – F (Slim)
I know most places seem to think Baldwin is a lock to go here and maybe they are right since Conley will be a free agent, but are they really going to draft PG this late and expect him to lead an older team deep into the playoffs?  My guess (cause that's all I've got) is that the Grizz re-sign Conley and draft a wing, which is by far their weakest position.  Prince, no relation to Tayshaun, has all the makings of an above average NBA 3-and-D which is exactly what a team who that is defensively oriented and ranked 2nd to last in 3pt percent needs.
As one of the older players in the draft, Prince will still be 10 years younger than most of the Grizzlies.  Memphis isn't known for playing their youngsters but I think there's enough of a blackhole at SF that it seems to make sense that Taurean will get some run.  For our purposes there really isn't a whole lot to see; he isn't a great steals/blocks guy unfortunately.
18. Detroit Pistons – Wade Baldwin – G (JB)
The Pistons are a really exciting young team, so they decide to pick a pretty un-exciting backup PG. "Way to slam your own pick, JB!" Any time, dear commenter!
At 6'4 200 lbs, Baldwin is a pretty big dude for a PG. Spencer Dinwiddie is still in the mix (and he's more lanky at 6'6 than a physical guy), but he hasn't done anything to distinguish himself as the long-term backup PG to R-Jax. Baldwin is a D-first kind of guard, that could play some great lockdown defense against second units. But this is a Stan Van team, so second units aren't gonna get a ton of run. Pretty blah for future upside.
19. Denver Nuggets – Ivica Zubac – C (Slim)
Hey it worked for Jokic.  Zubac isn't coming to the states this year.  He's got alot of the intangibles that can't be taught.  Soft hands, good touch, mobile, and good size and length.  So apparently if basketball doesn't work out, most of those traits should still play if he chooses to instead transition to porn.
20. Indiana Pacers – Brice Johnson – F (JB)
Yessssss! YESSSSSS!!!! The Pacers are an absolutely dynamic spot for Brice to land, where the future tandem of Brice Johnson and Myles Turner will make me a die-hard Pacers fan. Let's just hope it goes better than the LAST TIME the Pacers drafted a UNC center early on… Just look at that Wiki page and compare the list of awards length to how much is written on his NBA career… Hah!
Yes (apparently every paragraph will start with that word) – this may be a little bit of a biased reach. But he makes succchhhhh a good fit for the Pacers, who want to run quick and shoot early-and-often, with their C of the future Myles Turner a jump shooter. Johnson still doesn't have much of a jumper, but he wouldn't need to develop that too much in IND and rely on his defensive explosiveness and interior impact.
Yes, Ian Mahinmi is a free agent, but even if he stays, he's not close to a 30 MPG guy and seems to always have nagging injuries. The rest of their big man corps as it stands right now are as unexciting as it gets. For fantasy – he's kinda like Deyotna Davis except without the dyno upside. But could be pretty fun to own for the highlight reel plays.
21. Atlanta Hawks – Damian Jones – F (Slim)
Horford is gone.  Bender isn't ready to contribute and Muscala doesn't inspire much confidence, so in comes Damian Jones, the savior of Atlanta!  Or maybe I should say Damian is the anti-savior, it's all a matter of your point of view I guess.  Jones is a monster of a man, a 7-footer with 7'4″ wingspan, already weighing 250 lbs, and only 6.6% body fat.  He can get the Drummond/DeAndre comp for his body but maybe the comp should be more about his 53% FT shooting.
With Horford gone and no NBA calibur starter to step in Jones could very well get minutes.  I just remembered someone though, Walter Tavares.  Mmm… blocks, nevermind, Jones won't play much if at all.
22. Charlotte Hornets – Malik Beasley – G (JB)
Michael Jordan – when he's not crying – is all about drafting players who did awesome in college. The Hornets are the NCAA All-Stars!
Yet another one-and-doner, Beasley averaged 15.6 Pts as a freshman at Florida State with 1.6 treys. It's a pretty boring statline elsewhere though. But the Hornets need a wing scorer, with Courtney Lee out of the picture. Beasley can knock down some spot up shots from Kemba or Lin and have stats something like P.J. Hairston had the first part of last year.
23. Boston Celtics – Ante Zizic – C (Slim)
What do you do with 17 draft picks and only 15 roster spots?  Of course you draft a guy and leave him in Europe.  I'm a bit torn on which way to go with Zizic.  Is he the M.O.P. song from 15 years ago or is he a vegas card game?  I guess if you're in a euro fantasy league then, "Yap the fool!"  That's right, "Kidnap that fool!"
24. Philadelphia 76ers – Demetrius Jackson – G (JB)
After nabbing Simmons, the Sixers move to PG and are elated to find D-Jax still on the board. Yes him! The Redskins WR!
Another big, stocky PG like Wade Baldwin, Jackson has good quickness and is really built, but isn't the best shooter yet. He could play nicely in the pick-and-roll with the Sixers stockpile of bigs, but obviously here in tank(Sixers)-land, he's still going to be behind Ish Smith if they re-sign him. While his positives are upside and ability/leaping ability, his negatives are question marks on playmaking and defensive ability. Makes him a perfect fit for the Sixers!
25. Los Angeles Clippers – DeAndre Bembry – F (Slim)
There's no shortage of bleh players in this years draft, but for my money Bembry is not one of them.  Offensively he's a great distributer (4.5 assists per game) but still needs to work on his shooting (26.6% from 3s).  Defensively he's capable of being a steals/blocks guy (1.4/0.8 respectively) but motor has been questioned at times.
Throw Bembry onto a veteran team that desperately needs both a wing scorer and defender and there might actually be minutes available.  If that happens then Bembrey would be a sneaky deep league guy due to his contributions across the board.
26. Philadelphia 76ers – Tyler Ulis – G (JB)
Yup, the Sixers decide to go bold with their late first round picks and take two PG to battle it out for playing time and see which one fits their tanking system better.
While D-Jax is a little bigger and relies on athleticism, Ulis is smaller and more a shooter. He's one of those ThrAGNOF point guards with a great A:TO ratio because he's either making the simple pass or jacking up a trey. At 5'10 and 160 pounts, Ulis is pretty undersized, so it makes sense to pair him with the 6'2 200 lbs D-Jax. If there's no Ish Smith and the Sixers indeed go into the season with these two rookies looking at playing time, I won't be too interested in either…
27. Toronto Raptors – Juan Hernangomez – F (Slim)
The younger (and smaller) Hernangomez plays a very different game than his brother who was drafted by the Knicks last year.  Juancho is a shooter through and through and if he came to the states he might even lead the D-League in scoring.  I think most expect him to stay another year in Europe though considering his more athlete than basketball player at this stage in his career.
28. Phoenix Suns – Cheick Diallo – F (JB)
The Suns are getting so chic with their new upside-y big man!
At 19 years old, Cheick is apparently a bottle of energy at PF, although lacking in any sort of finesse. He has a crazy 7'4 wingspan for his size, making him a shot blocker and rebounding specialist. He's extremely raw and barely even played as a freshman at Kansas, even though a big part of that was some NCAA hooblah that I've just kinda become numb to. Makes me wanna cheer for this kid more.
He's at best some deep rotational big man depth for the Suns and at worst spends all of 16-17 in the D-League while picking up more tools on O.
29. San Antonio Spurs – Sheldon McClellan (Slim)
Don't ever question Slim's homerism!  "But you aren't even a Miami fan."  My answer to that is once Billy the Kid left UF I didn't have much of an option.  McClellan might not be the best defender but what he lacks in defensive stats he more than makes up for in efficiency.  While not quite 50/40/90 he did manage a pristine 50.4% FGs, 40.6% 3s, and 83.8% FTs, and for a guy who had the ball in his hands as much as he did his 1.3 TOs were exceptionally low.  Efficient players who make the right decisions, sounds like a Spur to me.
30. Golden State Warriors – Zhou Qi – C (JB)
Mr. irrelevant! Even though his last name is a SUPER relevant Scrabble word! I'm officially nicknaming Zhou "11 points", since that's how much "Qi" by itself is worth on the Scrabble board. The giant C from China is still just as giant a work in progress though.
At 7'2 with a standing reach of almost 9-and-a-half-feet, dude is nothing but skinny limbs. Ready to feel fat? He apparently only weighs 218 pounds. Ahhhhh! But after watching some scouting videos, he kinda has a Kristaps Porzingis feel to him! Really light on his feet with a quick, natural looking jumper. Now, he's still wayyyyy back in the prospect ranks because he is so skinny and might not be able to play huge MPG. But with a huge following in China and a need for Golden State for a shot-blocking big who could shoot, this would make a ton of sense.
And there you have it – our first round Mock!  I'm going to be on vacation next week, so I'm not going to be getting to all your comments right away, but I'll be back next weekend and catch up!  See ya then, Razzball Nation!