As you can tell with a heavy dose of exclamation points invading the short sentence periods, it's JB writing the H2H Playoff Schedule post this year!  But do not fret, JB-unbelievers, Slim still came up with the tiers and was my main consultant for putting this together.  I'm like a machine for writing posts, Slim is like a machine for projections and dissecting numbers.  I couldn't even dissect a frog without writing about it in Camus-existential prose!  My science teacher was like, "What in the hell is this?!  You were only supposed to write about the body parts, not existence itself!"
Speaking of existence, it doesn't matter how long you make it in your H2H fantasy league if you don't come away with the trophy.  Unless of course, you're talking about how I did vs. Slim in the RCLs last year!  I went further in the JB vs. Slim league, woooooo!  But neither of us won, so I will begrudgingly admit, it was moot…  Should've spent more time analyzing the playoff sched!  This post is required reading if you're in the RCL leagues…  Still hoping to start up or join more leagues this season?  Be sure to join the RCL leagues today by checking out our RCL signups post!
Slim is still going to sprinkle his sage-like, pixie dust of wisdom regarding the playoff schedule all through the comments – he picked up these abilities while on a walkabout in the Outback – so comment often about your thoughts on the playoff sched through the final week-and-a-half of drafting.  Here's our H2H Playoffs Schedule breakdown, in tiers:
[playoff schedules below are based on Yahoo default playoff settings, going from Week 20-22, March 13th through April 2nd]
Da Cream of Da Crop Tier:
ATL – 3/4/4, BKN – 4/4/4, CHA – 3/4/4, GS – 3/4/4, IND – 3/4/4, MIL – 4/4/4, PHI – 3/4/4, PHO – 3/4/4, WAS – 4/4/4
Thankfully, there isn't quite the divide we've seen in previous seasons with huge 5-game weeks vs. paltry 2-game weekers.
Just to preface how Slim put these tiers together – he ranks the playoffs weeks in order of importance: semi-finals, finals, then the first round.  Which I agree with – 1/3 of teams have a bye and don't play in the first round anyway, then you have to get it together in the semis before having a chance at the final week.
To our favorite postseason teams, the Nets/Bucks/Wizards all run the elite 4/4/4 schedules.  Damn, I wish the Nets were any sort of semblance of good!  They have Tue/Thur sets all 3 weeks, and have a Saturday game on 4/1 in the finals with only 10 teams active.  They also play the final Sunday, giving them a critical Sat/Sun stack at the end.  I don't see much changing ranks-wise though, maybe Jeremy Lin could get another boost in my ranks.  The Bucks don't quite have the off-day luster, as they play on typically heavier schedule days.  No change to The Alphabet for me, but makes me feel better about him as a surefire 1st rounder.  The Wiz also play a more typical, heavy-schedule day week going M/W/F/Sun in both round 1 and the semis.  At least they get a @LAL on the first Tuesday of the finals.  John Wall is already falling in drafts too far; this nice schedule cements him as a PG to take in the early part of the 2nd round turn.
Da Hawkz only have 3 games in week 1, but make up for it with a game on Thursday 3/16 with only 6 games on the schedule.  Then it's smooth sailing through the finals, including a pivotal Sat/Sun stack on 4/1-4/2 over the final weekend.  Make it to the end, Sapper, I need your knee healthy!  Schroder is looking "sehr tasty!" even more so than before.  The Buzz don't have quite the same appeal, playing primarily on heavy-schedule nights, but at least wrap it up with 4/4 the last two weeks.  Your studs – Kemba and Batum – are going to be fixtures in your line-up either way.
The Warriors are tricky ones.  They indeed have a good schedule for the purpose of this article, but are making it widely known they'll be benching guys at some point towards the end of the season.  Here's to hoping it's more over the final 10 days of the season vs. in the standard fantasy playoffs.  I still have Steph as my #1 regardless.
To Indiana, where the Pacers have an interesting Sunday finale in round 1 @TOR then host UTA on Monday for the semis.  Hopefully the travel doesn't hurt em.  But they're still easily in this tier for that 4/4 schedule at the end.  PHI also has that same theme, going from hosting the Celtics to @ ORL on 3/19-3/20.  Like the Warriors, it's tough to feel great about your Sixers younguns, who all might get DNPs as they tank another season.  Their schedule is typically on the heavy-set days regardless, so the fringy guys on draft day don't get much of a boost.
Finally to the Suns, and this might be your diamond in the rough.  Hopefully the guards you're drafting in the top-100 (E Bled, Knight, Booker) can all survive until the end.  They have a pretty pukey round 1 with heavy-scheulded Wed/Fri/Sun, but then it gets really interesting.  Phoenix gets saucy matchups @BKN on a light-Thursday on 3/23, again on a light-Thursday on 3/30 hosting the Clip, plus a weekend stack in the finals with great matchups @POR and HOU, with that Blazers game on that light final Saturday on 4/1.  I really, REALLY want to move Bledsoe and Knight up, but this team looks awful and with their injury history, they might not make it until the end.  But this is really making me buy more into Devin Booker.  I know Slim doesn't love him, he's pretty ThrAGNOFfy, but the scoring and a chance at good dimes in these great final two weeks have me frothing at the mouth.  Froth with me, Razzball Nation!  Froth with me!
The Good Tier:
CHI – 4/4/3, LAC – 4/5/3, NY – 2/4/4, POR – 4/4/3
Pretty light tier here in the "good" zone.  The Bulls are annoying with their 3 game finals, but thankfully they get games on lightly-scheduled Thursday and Saturday in the last week, so as long as Buckets and [crosses fingers] Wade are healthy, they should give you a good finals performance.  The Blazers are similar with a Tue/Thur/Sat in the finals, all on pretty light schedule nights.  With a roster full of must-owns, you can get some great production by having Lillard and McCollum in the finals.
The Knicks are the only team in the NBA during the playoffs with a 2-game week.  They might be a super team, but they don't have a super round 1 schedule!  But they stay in the good tier with 4/4 in the semis/finals, plus both of their games in round 1 are on off-nights, going on Tue/Thur with good matchups against the fast-paced Pacers and just-plain-terrible Nets.
Finally to the Clippers, who I argued with Slim a little bit on.  I would put them in Da Cream of Da Crop!  Especially saucy schedule for DeAndre Jordan, who has sat for only 5 games over the last 4 seasons.  Sure all 5 were last year, but let's hope he guns for 82 again!  Like the Knicks, they're the only team in the NBA with anything but 3 or 4 in the schedule column with the 5-game semis.  Then to top it off, the 3-game finals week is still mad usable – WAS on a busy Wed, @PHO on a light Thur, and LAL on a light Saturday.  Those final two games during light schedule nights could be HUGE matchups for your Clips.  Don't hesitate drafting them for schedule reasons.
The Average Tier:
CLE – 4/3/4, DAL – 4/3/4, DET – 4/3/4, LAL – 4/3/4, MEM – 4/3/4, NO – 4/3/4, SAC 4/3/4, SA – 4/3/4, TOR – 4/3/4, UTA – 4/3/4
Wow, the NBA REALLY wants parity this season!  Look at all these teams with identical 4/3/4 playoff schedules.  Of course they play on different nights, but weird to see.
Starting with the Cavs, and oh boy am I scared.  Like the Warriors, just plain schedule-wise they're in a different tier vs. my worry about DNPs.  In round 1, they go @LAC/@LAL on Sat/Sun, and if they're as good as most expect, I would expect a lot of DNPs in the Lakers game on their West Coast trip.  Then in the semis, @DEN for a high altitude game on Wednesday, followed by @CHA/WAS Fri/Sat for a week of heavy travel including a back-to-back.  For the finals, they go @SAS for likely a good game (unless Pop benches people, which he might), then @CHI/PHI Thur/Fri and you have to imagine we see DNPs hosting the Sixers.  It's a really perilous schedule, and I've yet to draft LeBron or Kyrie anywhere…
I'm not going to go through all of the other teams, as it's all pretty even.  The Pistons are a little interesting; in the finals they go Mon/Tue/Thur/Fri, so you can drop even the must-own Pistons by Saturday (as long as your league has waivers) and stream Sat/Sun stacks over the weekend.  They're the only team in the NBA that doesn't have a game on the final Saturday or Sunday.  You're always worried about your Spurs, but they thankfully avoid back-to-backs in the semis and finals, only having @MEM then SAC on a Fri/Sat b2b in round 1.
The "Bleh" Tier:
BOS – 3/4/3, DEN – 3/4/3, HOU – 3/3/4, MIA – 3/3/4, OKC – 3/3/4, ORL – 3/3/4
Boooooo, a lot of 3s on the schedules in this poopy tier.  And a lot of teams in this tier play on heavy-scheduled days.  BOS and DEN lack anything interesting.  Houston is a little weird in that they don't play until Wednesday in week 1 of the playoffs, then go Mon/Fri/Sun for a big gap during the week in the semis.  They salvage that schedule with a 4-week finals, but it's still annoying.  The Heat wrap up the playoffs with 5 games in 8 days, so hopefully they're being scrappy and stay in the race and aren't benching guys in that heavy run of games.  They don't have Wade anymore, so no big concern there for your Miamians.  OKC also has the same 5 in 8, but not too worried about anyone there.  Westbrook will be playing every game he is able, even with a broken face.  Finally to the Magic, and at least there's no SKIIIIIIIIILES!  Pretty blah schedule, although they do get @BKN on the final Saturday on 4/1 – a light schedule day – although it is on a back-to-back.
The "I'm Not Letting It Get To Me Too Hard, But I Don't Want To Own Too Many Wolves" Tier:
MIN – 4/3/3
All caps BOOOOOOO!  You know I love my Wolves!  Especially mi amor Rubio.  Ricky is so Tricky!  Thankfully, as we mentioned in Da Cream of the Crop Tier, there isn't a huge schism between the best playoff sched and the worst, so 4/3/3 isn't killer.  Only thing it prevents you fron doing is loading up on Wolves.  I don't think I'd be too happy with even two coming out of the draft.  So long, Dieng/Rubio combo in the 4/5 rounds!  While the schedule sucks – the Wolves are the only team with only 6 games in the semis/finals – there is a faint beacon of hope.  In the semis, the Wolves get the Lakers on Friday on an admittedly heavy-schedule day (but it's a sexy matchup), then @POR on a light Saturday.  Then in the finals, they go @IND/LAL/SAC for a run of great matchups, and LAL & SAC are on Thursday and Saturday, both light schedule days as well.  It'll be much tougher to win with hoarding the Wolves, but one main guy and maybe a second you added or is a later pick like Dunn or something, and you could make it work.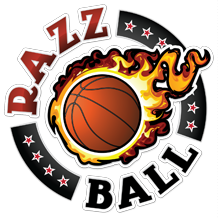 2016-17 H2H Playoff Schedule
| | | | |
| --- | --- | --- | --- |
| | Week 21 | Week 23 |  Week 23 |
| | 3/13-3/19 | 3/20-3/26 | 3/27-4/2 |
| ATL | 3 | 4 | 4 |
| BKN | 4 | 4 | 4 |
| CHA | 3 | 4 | 4 |
| GS | 3 | 4 | 4 |
| IND | 3 | 4 | 4 |
| MIL | 4 | 4 | 4 |
| PHI | 3 | 4 | 4 |
| PHO | 3 | 4 | 4 |
| WAS | 4 | 4 | 4 |
| CHI | 4 | 4 | 3 |
| LAC | 4 | 5 | 3 |
| NY | 2 | 4 | 4 |
| POR | 4 | 4 | 3 |
| CLE | 4 | 3 | 4 |
| DAL | 4 | 3 | 4 |
| DET | 4 | 3 | 4 |
| LAL | 4 | 3 | 4 |
| MEM | 4 | 3 | 4 |
| NO | 4 | 3 | 4 |
| SAC | 4 | 3 | 4 |
| SA | 4 | 3 | 4 |
| TOR | 4 | 3 | 4 |
| UTA | 4 | 3 | 4 |
| BOS | 3 | 4 | 3 |
| DEN | 3 | 4 | 3 |
| HOU | 3 | 3 | 4 |
| MIA | 3 | 3 | 4 |
| OKC | 3 | 3 | 4 |
| ORL | 3 | 3 | 4 |
| MIN | 4 | 3 | 3 |