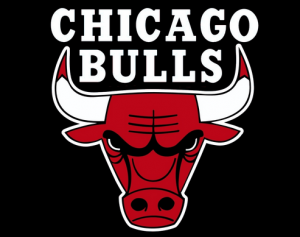 2019 Chicago Bulls Preview
2018-2019 Record: 22-60
Outlook
The Chicago Bulls play in the Central Division alongside the Milwaukee Bucks and the reigning league MVP in Giannis Antetokounmpo, and yet, the Bulls are the most intriguing team in the division. This offseason they added veteran leadership, some talented young players, and the returning young guys are all a year older and more experienced. They should certainly be healthier than they were last year. Lauri Markkanen and Wendell Carter Jr. missed significant time last season. Zach Lavine also missed a stretch of games before being shut-down at the end of the season. Ditto for Chandler Hutchison. Denzel Valentine never even got rolling. Here are the major additions and departures from last season:
Key Acquisitions:
Colby White
Luke Kornet
Adam Mokoka (allez les bleus!)
Key Losses:
Rawle Awlkins (fun name)
Timothe Luwawu-Cabarrot (allez allez allez!)
Wayne Selden
Point Guard
I expect Tomas Satoransky to start at the point, which is good news for anyone who has him on their roster in fantasy. He's been a low-volume, high-efficiency player since he entered the league and things were no different last season. Here are his numbers from 2018: 8.9 points, 48.5 percent from the field, 39.5 percent from three, 81.9 percent from the line, 3.5 rebounds, 5 assists, and 1 steal a game. If he can push his usage rate up from 13.9 percent last season to around 18 percent, while maintaining the same level of efficiency, he'll be a huge steal in any league.
Colby White will certainly see plenty of time at the point and may also get some run at shooting guard this season. He's a combo guard with the ability to play both on and off the ball, which bodes well for his playing time. Keep your eye on the Bulls' record because if things take a turn for the worst, I suspect we'll see more minutes for White.
Ryan Arcidiacono is a solid basketball player and if your league is deep enough he might have some value for you. Of players who played more than 60 games, Arcidiacono finished last season with the third-highest assist-to-turnover ratio behind Tyus Jones and Monte Morris. Assist-to-turnover ratio isn't everything, but it does hint at a definable skill—pick-and-roll efficiency. Here are some numbers to back that up:
Ryan Arcidiacono finished:

88th percentile pick and roll as the scorer
96th percentile spot-up
88th percentile on jumpers
90th on pick and roll including passes and
93rd percentile with the shot clock under 4 seconds.

— Hardwood Paroxysm (@HPbasketball) August 21, 2019
It's time to punt on Kris Dunn. Your only hope is that the Bulls try to juke Dunn's stats for a month or two in an effort to trade him. The steal numbers remain exciting, but there isn't a whole lot else there.
Shooting Guard
Zach Lavine for MV—just kidding—but I am high on Lavine. His numbers from last year were quite round, the kind of numbers that might land you on an all-star team in the right year—23.7 points, 46.7 percent from the field, 37.4 percent from three, 83.2 percent from the line, 4.7 rebounds, 4.5 assists, and 1 steal a game. The 4.7 rebounds and 4.5 assists were career highs. I see no reason why he can't reach those numbers again. If he can get his free-throw attempts up from 6 to 8 he could even up his scoring average by a few points, and then things get really spicy.
Small Forward
If Otto Porter Jr. is healthy, he's going to be great for you. Volume will determine how potent Porter is next year—his usage rate jumped from 18 to 20 percent after he was traded to the Bulls last season. I'm not sure you can expect his usage rate to remain at 20 percent this season given the team's offseason additions, but that's okay. Like Thaddeus Young, Porter is a versatile and productive veteran. For his career, Porter has averaged 11 points, 5 rebounds, 1.5 assists, 1.2 steals, while shooting 48 percent from the field, 40 percent from three, and 79 percent from the line.
Denzel Valentine benefitted from graduating and entering the draft shortly after Draymond Green had established himself as a unique NBA talent. Denzel Valentine is not Draymond Green. I don't mean to rag on Valentine, but every time I see him, or his name anywhere, I think about him getting cooked and utterly embarrassed in this video—my apologies to the Valentine family. Stay away from Valentine in fantasy because, you know…that video exists. Not to mention, RealGM has Valentine listed as a limited playing time player and ESPN has him listed as the third small forward.
Power Forward
Expect big things from Lauri Markkanen. The crown jewel of the Jimmy Butler trade should be able to average 20 and 10 if he stays healthy this season. He's already a league average shooter from three at 36 percent on a whopping 6 attempts a game no less. If he can improve on that already encouraging three-point percentage, he'll be even more valuable for your fantasy team. Defense is certainly the next step in his real and fantasy NBA evolution, as he doesn't currently average a steal or a block a game. Enjoy the points, rebounds, threes, and cross your fingers and hope that he improves on defense.
Thaddeus Young is the epitome of veteran leadership and his versatility will be an invaluable asset for the Bulls. He should be able to slide between both forward spots and even play some small ball center in the right matchups. In terms of fantasy, his free-throw percentage isn't great at 67 percent, but it shouldn't kill you given the low volume—around 2 attempts a game. For his career, Young has averaged 13.4 points, 6 rebounds, 1.7 assists, 1.5 steals, and shot 50 percent from the field, and 32 percent from three. He's versatile and reliable, just what every real and fantasy NBA team needs.
I'm not sure the minutes will be there for Luke Kornet, but the evidence suggests he can shoot: 36 percent from three on 4 attempts a game and 82 percent from the line last season. He seems to be inching up to a block a game as well.
Center 
If you're playing in a keeper league, you might want to snag Wendell Carter Jr. The breakout might not happen this year, but it's coming. In an injury-shortened rookie season, Carter averaged 10.3 points, 7 rebounds, 1.8 assists, 1.3 blocks, and shot 48 percent from the field (51 percent on two-pointers), 18.8 percent from three, and 79.5 percent from the free-throw line. The high free-throw percentage suggest shooting pedigree. If he can keep raising his percentage on two-pointers (a tougher task than you might imagine) and bang his way to 36 percent from three, he'll be an uber-efficient, all-around player that fits in any fantasy lineup. Even if the three-pointer never comes around, the points should certainly continue to tick up. Carter's defensive ability should keep him on the floor, but I suspect he'll be left out of the Bulls best small-ball lineups. Thaddeus Young is a more versatile option at the power forward spot when the Bulls go small and Markannen is the better option at the center position in those units. Stock up on Carter Jr., but it may take a few seasons for him to maximize his potential.
Yes, Cristiano Felicio is still on the team. No, he shouldn't be on your fantasy team. Daniel Gafford likes to dunk basketballs!