The whole NBA world held their breath when Caris LeVert suffered a gruesome injury against the Timberwolves on Monday. It looked bad, like the season-ending injuries Gordon Hayward and Jeremy Lin endured. Thankfully, the best-case scenario prevailed and he only suffered a dislocation, meaning he can be back on the court in approximately three months. That's a long time away, which makes LeVert a luxury stash only.
Taking a look at last week's suggestions, Eric Bledsoe had a great week and, as I specifically mentioned last week, the steals improved to 2.0 per game (3 games). Pascal Siakam is on fire, averaging 22 points since I mentioned him. He looks like the real deal and has the ability to be a steady fantasy contributor all season long. The rest of the suggested players to Buy were Derrick White, who had a good and an average game as he gets back up to speed from his injury and Mitchell Robinson, who had a 9 block game and potentially carried many H2H teams to victory last week.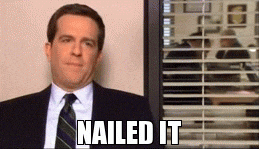 Buy
Mike Muscala: Muscala can stretch the floor and play solid defense. The 76ers lack depth at the power forward position after shipping off Dario Saric to Minnesota. In his first game after the trade, he played 27 minutes while converting three out of a career-high 10 attempts from downtown. If he can solidify a role with around 25 minutes, he can become a valuable source of out-of-position triples with good ft% from a big (9% owned).
Rondae Hollis-Jefferson: It's been a slooowww start for RHJ, but the injury to Caris LeVert opens even more opportunity for him. The assist rate, with and without LeVert on the floor, is 8.3 and 20.5 respectively. More offense will flow through him. He was dropped in a fair share of leagues and I scooped him up where I could. I advise you to do the same.
Jeff Teague: Another player who can benefit from the Jimmy Butler trade is Jeff Teague. Without Butler, he has the ball more in his hands to initiate the offense and his stats get a boost because of that. Combine this knowledge with the fact that he was injured, there's a chance you can sneak a good trade for him before he gets it going and out-produces his value.
Will Barton: The news from Denver is very encouraging regarding Will Barton's recovery from his injury. He is getting stronger everyday and it sounds like he can be back by the end of November. He is a great player to stash if he was dropped in a league with no IR-spots, so check your wire in case he is available.
Sell
Taj Gibson: I think he is the main fantasy loser from the Butler trade. I know Thibs loves him some Taj, but even that can't keep him in the starting lineup over the much more talented and younger Dario Saric. Right? Right? One can never be sure with Thibodeau but even with a timeshare, Gibson is no longer a viable option in standard leagues.
Tyreke Evans:  He possibly helped you win you the championship last year, as he was one of the best waiver wire adds of the fantasy season. He is a good real-life player and a great fit in Indiana's system but, alas, for fantasy purposes he just doesn't play enough minutes this year. With just 19.7 for the season, he is ranked 225th in per game value and will need an injury to become relevant in standard sized leagues.
So there you have it folks. As always, I am eager to read your thoughts about other players you think are Buy/Sell worthy in the comments below, as well as all your fantasy related questions! See you next week with new suggestions and recap of the performance of this week's showcased players.