This past week was a frantic one. Injuries to key players wreaked havoc for H2H leagues. Many last seeds overcame the undisputed first seed favourites, which is why owners both love and hate the head-to-head format. I particularly enjoyed discussing in the comments about readers' leagues and how diligently they prepared for the week, in an attempt to maximize their teams' games and subsequently improve their chances for a win. This week we have some very high-profile names as Sell candidates, but a man's got to do what a man's got to do. It's playoffs time after all!
The candidates from last week were overall helpful, with Mikal Bridges contributing close to 3 steals per game and Moe Harkless also bringing the hustle stats. The one player that stood out however was Jalen Brunson, who has the starting spot locked up in Dallas and is playing heavy minutes. He looks like the real deal and his playing time will be safe going forward with the Mavs in player development mode. Finally, Tim Hardaway Jr. saw an increase in minutes and triples made, but his fg% is still a major problem and Tyler Johnson got injured so there is zero incentive to hold onto him.
Buy
Danuel House: His case is a peculiar one, as he was playing really well until January, when his 2-way contract expired. The Rockets did not offer him a guaranteed deal at that point and he moved for two months to the G-League but finally signed him for the remainder of the season a week ago. His performances have vindicated this decision as he is averaging 17/4/4.3/1.3/0.3/0/1.7. He seems like the perfect offensive fit for D'Antoni's system with his 4 triples per game. The lack of defensive stats is annoying but he is definitely worth an add for his other statistical contributions (20% owned).
Fred VanVleet: He does not seem rusty at all after returning from an injury that cost him 12 games. He played 31 and 28 minutes in each of his last appearances and, with Toronto resting Kawhi Leonard and Kyle Lowry battling right ankle soreness, there is enough usage for VanVleet to be a valuable fantasy contributor for his assists, triples, and low turnovers from the PG position (50% owned).
Jakob Poeltl: A hyped preseason sleeper by many (including me unfortunately), Poeltl's transition to the Spurs schemes has not been a smooth one. However, his performances during the last month have drastically improved and, with averages of 7.3/0/7.8/1.4/0.8/1.9/0.5, have him ranked 63rd for this span. He is a great option for owners needing big-man stats and his minutes seem relative safe now that he survived the usual "Popovic initiation period" (28% owned).
Dorian Finney-Smith: He is more of a deep league streamer but he does have 4 games this week and Max Kleber is questionable after injuring his left wrist on this awesome dunk, which is no 2 in the following video…
If he is out, Finney-Smith's ceiling gets higher but nevertheless he will provide rebounds and defensive stats and is widely available (4% owned).
Sell
Hassan Whiteside: I am sad that I have to put Whiteside in the Sell column but at this point of the season, especially in H2H leagues, he is just a non-factor. He hit rock-bottom on Sunday with only 5 minutes and, with Eric Spoelstra favouring the Bam Adebayo-Kelly Olynyk frontcourt, it is very difficult to justify a spot for him in your team.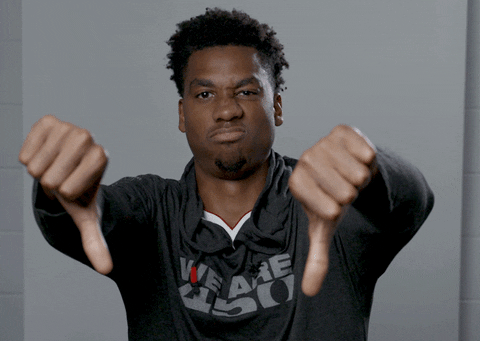 An offseason trade seems like a guarantee at this point and it will be a very interesting summer in Miami (86% owned).
Gordon Hayward: Another high-profile player that you unfortunately need to cut is Gordon Hayward. He has not been the same player after his gruesome injury last year and is currently out with a concussion. Even without this injury, he is the 305th ranked player for the last two weeks!! There has to be a better free agent on your wire, so make that swap. I sincerely hope he finds his groove next season, as he deserves it for all the work he has put in after the injury and is one of the genuine nice guys in the league (69% owned).
Caris LeVert: His awesome start to the season seems like a distant memory now as his return from his injury has not been a smooth one. D'Angelo Russell has solidified himself as the franchise player for the Nets and LeVert's usage has suffered as a result. Since returning, he is shooting just 35.9% from the field and 68% from the line with 9.5 points in 24.4 minutes per game. There is no reason for him to be on any fantasy roster this year and let's hope he regains his form for the start of next season (46% owned).
So there you have it folks. As always, I am eager to read your thoughts about other players you think are Buy/Sell worthy in the comments below, as well as all your fantasy related questions! See you next week with new suggestions and a recap of the performances for this week's showcased players.