Philadelphia fans were the beneficiaries of one of the luckiest, most physically-improbable moments in football history after Cody Parkey's double-doink field goal miss allowed the Eagles to move on in the playoffs. Just four months later, physics turned right back around and crushed the City of Brotherly Love, as Kawhi Leonard's heave from the corner looked like a video game glitch. It bounced away from the basket initially, only to turn around and define the Sixers' season and entire plan for the future. But a new year is on the horizon. Kawhi is in the East no more. And the Sixers are revamped.
2018-2019 Record: 51-31
Journeyman guard James Ennis, apparently the new spokesman of the process, has made his declaration: the Sixers are going to walk right on into the NBA Finals. Ben Simmons used "#RunItBack" in a tweet as though nothing has changed. But the Sixers have been among the busiest teams throughout free agency, and let one of their most important players go. Perhaps Simmons's tweet was throwing some shade on Jimmy Butler for leaving. But honestly, the Sixers would have been nothing in the playoffs last year without Jimmy Buckets, so they should thank him for that. 
Butler's departure was far from the only splash in Philadelphia's offseason.
Key Additions:
Key Departures:
The time is now for Philadelphia. Their starting five is arguably the best in basketball and they have veteran depth on the bench. Perhaps most importantly, the East is wide open after a wild offseason. But what does that mean for fantasy?
Point Guards: Ben Simmons, Trey Burke, Raul Neto, Shake Milton
Is Ben Simmons finally developing his jump shot? Can we really trust Tobias Harris's testimony of his up-and-coming three-point ability? I'm tempted to believe it, but I would hold off on any monumental leaps in your expectations for Simmons. He's an other-worldly talent, and his max contract extension proves that. The LSU-product performed well in the exact categories you'd expect, and continued to struggle in the others. We're still waiting for that first three-pointer, and it's hard to stomach his performance at the foul line. Drafting Simmons means you'll need to compensate a lot in other areas, but it's a pick that pays off in other important areas. Trey Burke seems to be the Sixers' solution for the JJ Redick-sized hole in the roster, and his proven shooting ability can be a quick spark off the bench. Raul Neto should probably see similar, if not a little less, playing time to what he saw in Utah (12-15 minutes per game), which won't be enough production to consider rostering. It will be interesting to see who ends up as the top back-up point guard option and starter should injury occur, though Simmons has only missed three games in his career. Shake Milton's biggest fantasy value is that he creates endless opportunities for a good team name. Example: draft him, Ricky Rubio, and Bobby Portis, and "Shake and Bake, Ricky Bobby" is all yours. But in terms of production, I don't see him getting much playing time, if any. He put up numbers in the Summer League but did so inefficiently, shooting 6-of-36 in three games (yikes).
Shooting Guards: Josh Richardson, Matisse Thybulle, Zhaire Smith, Marial Shayok
Josh Richardson might be the most underrated move of free agency with all of the big names soaking up the attention. He'll fill a huge void left by both Butler and Redick, is a proven two-way player, has been both a go-to guy and a role player with Miami, and should thrive in his new role. He's not the knockdown three-point shooter that Redick was, and he won't take over the game like Jimmy would, but he can do everything the team asks of him. There may be a slight scoring reduction from last year (16.6 points per game), but he should remain a sturdy contributor of assists, steals, and three-pointers. Matisse Thybulle is a defensive wizard and could contribute scoring (including threes) as one of the first options off the bench, sort of like a poor man's Robert Covington. Smith impressed in the Summer League, and successfully avoided another allergic reaction, scoring in bunches and spreading the ball around well. Both of them could realistically see upwards of 15 minutes per game once the season gets going. Marial Shayok will not be a factor and could be in the G-League for the foreseeable future.
Small Forward: Tobias Harris, James Ennis
Tobias Harris is back in Philly, but the Robin (Boban Marjanovic) to his Batman — perhaps the Big Show to his Chris Jericho is a more appropriate comparison — has left for Dallas.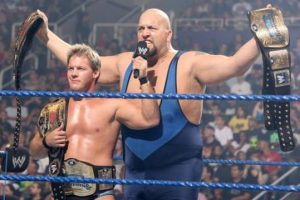 Bobi and Tobi are no more, and their Twitter interactions were truly tear-jerking. But Harris's 5-year, $180 million contract should help alleviate any potential separation anxiety. He's expected to fulfill a big role, and will probably hit that 20 ppg marker again without Butler and Redick. There isn't a stat that he can't contribute to and he's extremely durable, making him a high-floor pick. James Ennis kind of assumed the sixth-man role for the Sixers in the playoffs last year, but with younger and more explosive bench options, he isn't going to hold much fantasy value. 
Power Forward: Al Horford, Jonah Bolden, Mike Scott
Al Horford is going to be a pleasure to have in Philly. He never does anything wrong. When Simmons and Embiid make rushed plays and lose their cool, Big Al will be there to calm everyone down. Likewise, he's a high-floor fantasy player, if not a little boring. It remains to be seen how often he'll share the floor with Embiid, which could sway his fantasy value, so keep tabs on that. Jonah Bolden is a raw talent that has shown flashes, but 2019-20 will likely be another season of development for the Sixers' other Aussie. Mike Scott hits threes on occasion, but is a better real-life player than fantasy one. 
Center: Joel Embiid, Kyle O'Quinn
Joel Embiid was unleashed last season. He actually stayed healthy and the Sixers' decision to rest him every so often paid off. At the end of the playoffs though, you could see how exhausted the two-time All-Star was, as Embiid could barely stand at the end of the series with Toronto. This isn't something that will change in the offseason. Thus, Embiid is more valuable in H2H formats than in roto leagues, but he should still be a first-round pick regardless. It doesn't matter how many talented mouths there are in the Philly starting lineup; JoJo will still feast. Kyle O'Quinn is an efficient center who should garner some fantasy attention. Both Horford and Embiid will be given their rest, and O'Quinn was signed for exactly that reason, so he's streamable on their off-nights.
All stats courtesy of Basketball Reference.
You can reach me on Twitter @jordancohn2.