According to NASA, a black hole is a place in space where gravity pulls so much that even light can not get out. When two black holes collide, they send ripples through the space-time fabric of the Universe and cause "cosmic carnage." Once they cannot escape each other's gravity, they merge into a bigger black hole (courtesy of hubblesite.org). That doesn't sound like a very beneficial thing. Now, the Oklahoma City Thunder possess a basketball black hole in Russell Westbrook. Granted, he is not a basketball black hole in the truest sense of the word because he will dish out plenty of dimes, but he had an insane 41.7% usage rate last year. In the offseason, OKC acquired Paul George and the NBA black hole spokesman, Carmelo Anthony. Many were expecting carnage of a different variety. There's only one basketball. How can a 40% usage player coexist with two other 30% usage players? 40+30+30 does equal 100. Well, if Thursday night was any indication, everything gonna be alright in OKC. Anthony finished with 22 points, one board, one dime, two steals, and two blocks on 8-for-20 shooting (3-for-10 from downtown). George finished wth 28 points, six boards, one dime, one steal, and one block on 9-for-23 shooting (6-for-13 from downtown). Westbrook messed around a got a triple-dub: 21 points, 10 boards, 16 dimes, and one block on 7-for-12 shooting. Seriously, the dude wasn't even trying and put up that stat line. He now has 80 triple-dubs for his career. The leader is Oscar Robertson with 181. As I mentioned in the offseason, Westbrook had his FU Tour last season. This season is all about winning and placating to his teammates. Anthony with 20 shot attempts and George with 23. Besides Westbrook, no one had more than seven attempts. This could be a really scary team if everyone knows their role because there's always going to be a guy on the court that can get a bucket when called upon. OK…C?
Looking for projections and tools to help you win your league? Check out Razzball's Stocktonator, the byproduct of Rudy and machine making love. Click HERE for a 7-day FREE trial.
Here's what else I saw last night:
Willy Hernangomez played four minutes and was third on the depth chart. Just a few months ago, Executive President of the Knicks Steve Mills considered Willy a potential franchise building block. I think marketing has him doing this for the "Free Willy" campaign when the Knicks are 5-25.
Enes Kanter got the start at center for the Knicks and played 22 minutes. He ended the night with 10 points, seven boards, one dime, and three steals. He's going to be a nightly double-dub threat. That's not what I want to focus on, though. His defense is so bad that targeting opposing centers against him should be a very profitable venture.
Kristaps Porzingis is so freaking good. 31 points, 12 boards, one dime, and one block on 11-for-25 shooting. This team is so bad that I think we see evil KP emerge as the season progresses. He didn't like the black holeness of Melo, but now he may just turn into the player that he despised.
Thanks to Bobby Portis taking out Nikola Mirotic, Lauri Markkanen started and finished with 17 points, eight boards, and one block. The whole incident had a Tonya Harding feel to it.
Anyways, Markkanen played 33 minutes. No point holding him back now. He's an excellent shooter and pretty nimble for his height. I was actually impressed with the toughness and mentality he showed in EuroBasket over the summer. As long as he gets the minutes, he's going to be fantasy relevant.
Justin Holiday played a team-high 35 minutes and jacked up 16 shots, with 14 of those from downtown. He finished the night with 15 points, four boards, two dimes, one steal, and one block. Yes, add him. Spray and pray I say.
Robin Lopez was second on the team with 15 shot attempts. An underrated center, Lopez played 32 minutes, scored 18 points, grabbed eight boards, dished out two dimes, and pilfered one.
Denzel Valentine played 26 minutes and put up 10 shots. He ended the night with 12 points and two boards. If you're into +/-, he was -19. Anyways, he shot 4-for-7 from downtown so if that's what you need, Denzel could be your Valentine. I'm here all night. Please place your donations in the cup. Thank you.
Jonas Valanciunas feasted last night: 23 points, 15 boards, two dimes, and two steals in 31 minutes. Jakob Poeltl cut into Valanciunas' playing time last season, so it was encouraging that he only played 18 minutes. It was the Bulls, so let's not crown his ass yet. Dwayne Casey did opt for Poeltl when he wanted more quickness and scoring last season.
Delon Wright played 23 minutes and played both point guard and shooting guard. He ended the night with 13 points, two boards, five dimes, and one steal. He's an intriguing player, as he shoots decently from the perimeter and contributes in defensive stats.
CJ Miles only played 20 minutes, but he made the most of them. 7-for-12 from the field (6-for-9 from downtown). He also grabbed five boards. That was nice of him. If you need a three-point gunner, Miles is your guy. He gonna chuck.
I try not to include the stars in this post, unless they do something amazing, but I had to mention Blake Griffin. He looked really good. I'm always worried about him because of the type of injuries he's had, but there's no denying that he looked awesome. I probably sold him a little too short this offseason. 29 points, 12 boards, three dimes, and two steals in 34 minutes. Granted, it was against the Lakers but he was dunking, spinning, draining threes, boarding, posting up, and initiating the offense. I'm always baffled that he doesn't block more shots. Anyways, congrats to all that drafted him.
DeAndre Jordan scored 14 points and grabbed 24 boards! He even went 4-for-4 from the charity stripe!! Fans in China are not happy with that stat line.
Milos Teodosic surprisingly got the start last night, but he ended up playing only 21 minutes. He ended the night with six points, one board, and six assists. He did drain a couple of threes, but ended 2-for-9 from the field. He's going to be a fantasy asset, as the assists will be plentiful, has range from downtown, and the Clippers are going to play fast.
Larry Nance Jr. got the start and played 30 minutes. He finished with 14 points, 12 boards, and one block. He meshes well with Lonzo Ball and Brook Lopez, so expect him to continue to start and produce.
Julius Randle was relegated to the bench with Nance starting. He played 18 minutes and finished the night with nine points, six boards, one dime, and one block. I was high on Randle coming into the season.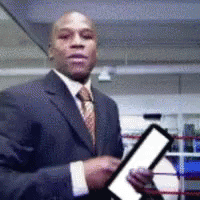 Brandon Ingram was another player I was high on. Hi Mr. Mayweather. He did end the night with 12 points, five boards, and four assists. His J is still too inconsistent (3-for-15 from the field). With that said, I still believe.
Lonzo Ball did not have a good game. 1-for-6 from the field. He did grab nine boards, dish out four dimes, pilfer one, and block one. Patrick Beverley was kind of punking him, but I think Ball bounces back. His demeanor is even keeled so I don't worry about him. He's going to be a nightly triple-dub threat.
Kyle Kuzma played 19 minutes and finished the night with eight points, four boards, one dime, and two steals. He's proven that he can play. With the glut of forwards that the Lakers have, it's hard to envision him getting more than 20 minutes, though.
Jordan Clarkson played 23 minutes and finished with 18 points, two boards, two dimes, and two steals on 7-for-16 shooting. Kentavious Caldwell-Pope was out, so Clarkson did suck up usage. With that said, JC is going to the first man off the bench for the Lakers.