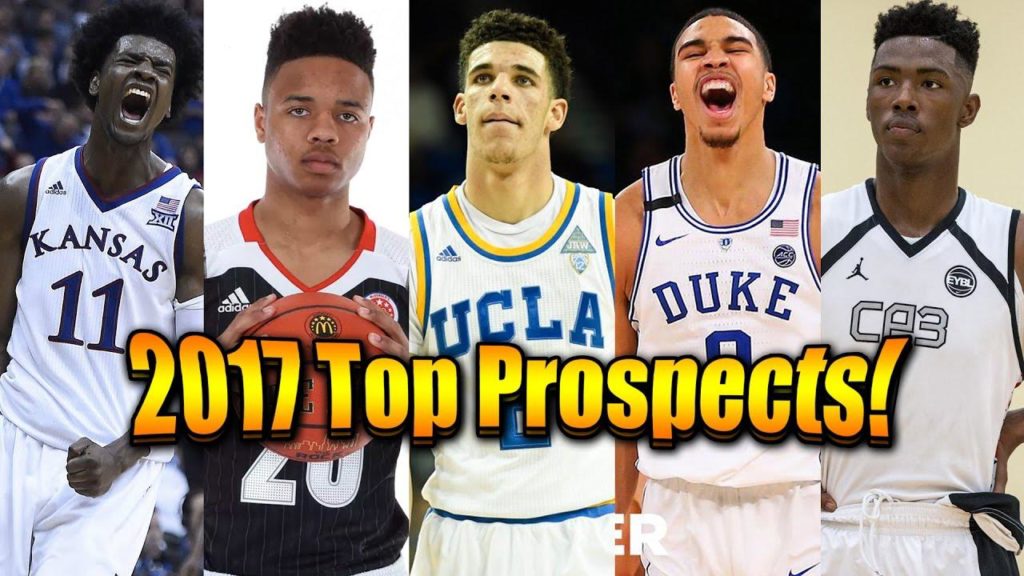 The weekend is here Razzball Nation, and you know what that means – another dose of prospect talk from across the pond from yours truly. With February nearly upon us, we are getting closer to crunch time and the madness that is March, with the NCAA tourney that will no doubt bring the usual feast of shocks, standout plays from the best college has to offer and disappointment for my Baylor Bears.
So what of this week? If you tuned in last week, you would have seen my updated rankings for 2017 NBA draft eligible players (and if you missed out then no worries, you can find it easy enough here) and as promised, this week brings you a Bird vs Bird style column (as stolen from one of my esteemed colleagues) of my top 2 candidates, Markelle Fultz and Lonzo Ball.
So what did we learn this week? Well we learn't that this season is as unpredictable as it comes. If you follow me on Twitter then hopefully you lumped heavily like I did on the the Kentucky vs South Carolina game (on the 148 point over) and netted yourself a tidy profit; even with Kentucky losing De'Aaron Fox after 8 minutes, the Wildcats still were able to push the pace enough to get over the line. We saw a crazy Tuesday night where the 1st, 2nd and 4th seeds (Nova, Kansas and Kentucky) were downed by Marquette (un-ranked), West Virginia (ranked 18th) and Tennesee (un-ranked) as well as seeing my boy Miles Bridges (who it seems I am higher on that most and have ranked 11th) put up 33 points and 4 blocks against a very good Purdue team. If Miles Bridges continues to see a lack of love, then a draft day bargain could be headed your way come dynasty draft day from this outstanding two way threat on a disappointing Spartans team. Trevon Bluiett was able to take advantage of some early foul trouble from Edmond Sumner, allowing him to carry a downed Xavier team for 40 points (including 9-11 from downtown) and boost his draft stock; and Monday saw highly touted PG Dennis Smith Jnr single handily take down Duke by 2 points with a line of 32 points, 6 assists, 4 rebounds and 2 steals, despite only going 8-15 from the line.
But back to this week's column, where we will start by taking a look at the two candidates in question, who although are both high level point guards have different ways of effecting the game on the court.
| | | |
| --- | --- | --- |
| | Markelle Fultz | Lonzo Ball |
| Age | 18 | 19 |
| Position | PG | PG |
| Height | 6'4 | 6'6 |
| Weight | 195LB | 190LB |
| College | Washington | UCLA |
| MPG | 35.4 | 35.5 |
| Points | 23.7 | 14.9 |
| FG% | 49.1% | 53.8% |
| FT% | 67.6% | 65.8% |
| Assists | 6.2 | 8.0 |
| 3Pt per game | 2.0 | 2.4 |
| Rebounds | 6.0 | 5.0 |
| Steals | 1.7 | 1.7 |
| Blocks | 1.3 | 0.9 |
| Turnovers | 3.0 | 2.5 |
Shooting: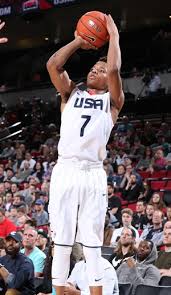 Sometimes college stats can be deceiving, and if you were to look at the statistics of both players you would think that Ball was the better shooter at 53.8% to that of 49.1%. For those of you that are yet to see Ball in action, he has a somewhat awkward and late release of his shot which looks like he is chucking it from the side of his face that many (myself included) think will have a detrimental effect in the NBA, and although has 3 point range might struggle to do so with efficiency against premier perimeter defenders. Fultz on the other hand has a beautiful pull up jump shot and has the ability to shoot from range with efficiency. Part of the reason that Fultz has a lower FG% is because of the defensive attention he garners as the primary scoring option for Washington, where as Ball benefits from a variety of scoring threats on his team that gain additional attention. There is some concerns with Ball about his ability to create for himself. I am taking Fultz here by a margin despite some room for growth from both players at the free throw line.
Advantage: Markelle Fultz
Athleticism:
Markelle Fultz is an elite level athlete that includes great leaping ability for his position allowing him to get to the rim with ease (a floor in Ball's game), a dynamic first step and is able to change direction in almost full motion that allows him to attack even the smallest gaps in defense well (even when double teamed); He uses his length well with his athleticism as his 1.3 blocked shots per game suggests and can cause havoc in the passing lanes because of his length for the position and agility. Although Ball is a  very good athlete, and has the ability to play above the rim, he doesn't play with the same level of explosion that allows him to exploit that athleticism on the offensive end.
Advantage: Markelle Fultz
Ball Handling and court vision: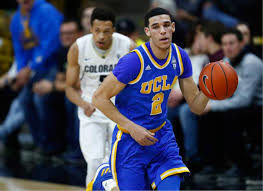 Although both players are very capable ball handlers the advantage goes to Lonzo Ball here. The UCLA point has a tremendous feel for the basketball and has an outstanding ability to make passes with either hand and off the dribble, even in clogged up spaces. Ball has a tendency to be able to find team mates with some highlight reel plays and is just as comfortable playing quarterback in transition on the quick break and often finding team mates with open looks in an extremely effective pick and roll game. Fultz too is a great passer, but more relies on the attention garnered to him from the opposition defense to find the outlay than elite court vision as such, especially when exploding with a turn of pace to the rim.
Advantage: Lonzo Ball
Defense:
Both players are extremely good rebounders of the basketball for guards and use their size and anticipation well. Both players use their length well in half court defensive situations in the passing lanes and play smart enough to be able to adjust the same level of success in the NBA. Fultz has an advantage in the defensive transition, and also is able to defend above the rim better whereas Lonzo Ball uses his High basketball IQ to defend the perimeter well, although UCLA would maybe better served at times allowing him to guard the ball handler a little more.
Advantage: Push
Leadership and Basketball IQ:
Lonzo Ball is an extremely smart basketball player who has an incredible ability to bring out the best in his team mates (ahem, TJ Leaf). There may not be a better floor general among freshman in college basketball. He is able to force the pace of the game on his terms being just as effective when forcing a fast pace. he turns the basketball over an average of just 2.5 times per game, which is really remarkable with some of the incredible passes he pulls off both in the half court and transition. Markelle Fultz is much more instinctive than calculated and carries the crunch time more on his shoulders than necessarily bringing his team mates into play at times when they are potentially a better option.
Advantage: Lonzo Ball
Overall:
Both players look destined to have big careers ahead of them in NBA and have the skill sets to be ALL star caliber players. There are enough floors in Ball's game (the lack of ability to get to the rim, create for himself and the required tweaking required in his shot to make him more difficult to defend as a scoring threat) although he have seen players with similar deficiencies have great careers in the likes of Steve Nash and Chris Paul. I love the explosiveness that Fultz brings to the court on both ends and if you are looking for that next dynamic do it all PG then Fultz may well be the man.  Lonzo Ball's extremely high basketball IQ could lead to a smoother transition to the NBA in the short term, but in the long term I rank Fultz as one of the most exciting prospects I have seen in a long time entering an NBA draft.
Advantage: Markelle Fultz
Join me next week for more prospect talk around the globe and find me on Twitter @storytelling41