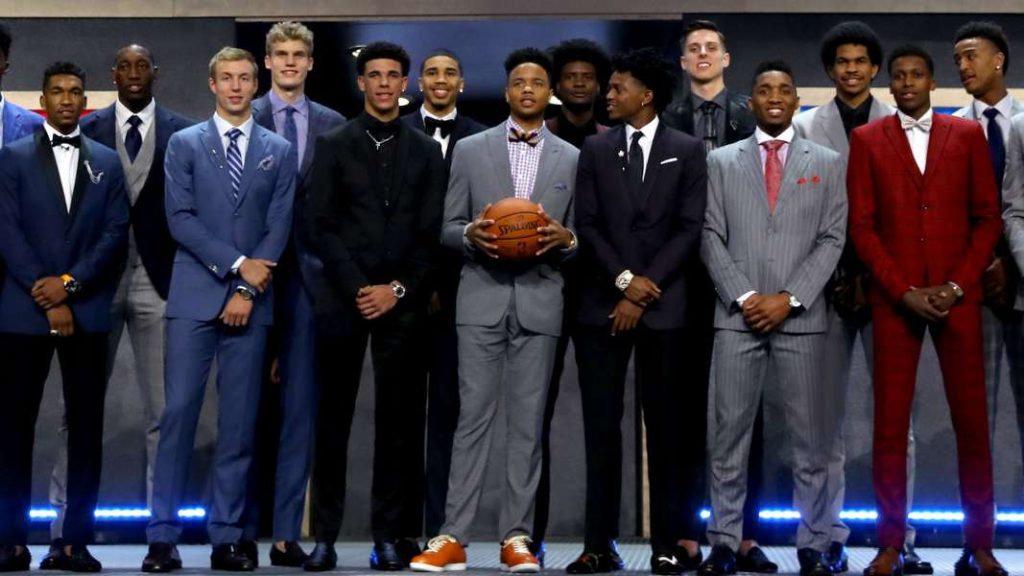 Wow, how quickly time flies. Feels like only yesterday when I was sitting here bringing you my Top-60 dynasty league rookie rankings and awaiting the new season with excitement, optimism, and hope. Yet, here we are again looking to delve deep with our diving masks and oxygen tanks to dissect the new crop of fresh-faced hopefuls looking to be the next big thing.
It is no secret, to those of you who have read my previous work, how high I was on this draft class. Now that we know the the destinations that this crop will call home, we can delve deeper into expectations for each players' role with their new organizations. In the upcoming three weeks you will be privy to my Top-60 rookie rankings, but for now, let's look at some of the players who might have landed themselves into a new dream destination.
I am sure you have read enough articles over the past several weeks covering Markelle Fultz and Lonzo Ball. Here is my comparison piece from January: https://basketball.razzball.com/dynasty-deep-dive-the-college-bird-vs-bird. So, let us look at some of the less obvious names, whose long-term fantasy outlook received a nice boost after a dramatic draft night.
De'Aaron Fox, Point Guard, 5th overall pick by the Sacramento Kings:
It was probably the worst-kept secret in the months leading up to the draft that the Kings loved the speedy point guard out of Kentucky. It had been rumored that the Kings were willing to part ways with the 5th and 10th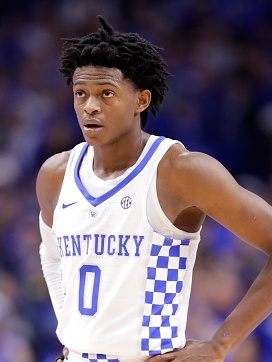 overall selections to move up to No. 3. As it turned out, they were able to get their man by standing pat. Fox immediately becomes the primary ball handler for a Kings team that will lose the services of Darren Collison, Ty Lawson, and Langston Galloway to free agency after July 1st. Fox will be able to offer dynasty league owners both immediate and future fantasy production. Already a media darling, he will bring plenty of speed and athleticism to the Kings and will create plenty of space on the wing for Buddy Hield (think of the effect John Wall has on Bradley Beal and Otto Porter Jr's perimeter play). Let us not also forget the 39-point masterclass he put up against Lonzo Ball and UCLA in the NCAA tourney, in which Fox described his performance as 'Kill mode all the time'. The biggest obstacle at the next level will be the development of his jump shot, but given the fact that he is a supreme athlete with an already elite speed tool, you could say I am all in on the 6′ 3″ Texas native.
Malik Monk, Shooting Guard,  11th Overall pick by the Charlotte Bobcats:
For those of you seasoned Dynasty Deep Dive veterans you will know the love I have had for Kentucky's Malik Monk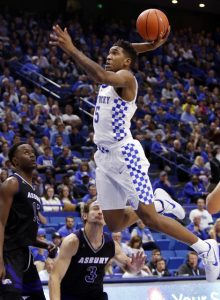 the past 12 months. The landing spot only enhances that love. Taken 11th overall by the Bobcats this could, when all is said and done, be the bargain of the draft. For those of you that follow me on Twitter (@storytelling41) you would have seen my constantly evolving draft board and a landing spot to the Sacramento Kings at No. 10. This isn't because I think there are nine better prospects. Once Philly moved up to the 1st overall pick I didn't see a potential fit. As it turned out he fell further than that.
Malik Monk is one of the best shooters coming out of the draft, especially from downtown. The Bobcats will rely on his perimeter skills to raise their threat from deep (Bobcats shot 35% from downtown, good for only 18th in the league, despite taking the 9th-most attempts). Labelled by many as 'Just a scorer' I believe there is the potential to be a lot more than that. Monk is a wonderfully-gifted athlete, and given the level of his athleticism and his ability to handle the ball, I can see a similar career progression to that of all-star DeMar DeRozan (another player once labelled as nothing more than a scorer).
Monk has an excellent opportunity in Charlotte to carve out a 6th man role from the get-go, and immediately packs a punch that the Bobcats secondary unit has been yearning for some time.
Jarrett Allen, Center, 22nd overall pick by the Brooklyn Nets.
You would be forgiven for thinking that he was an extra from the film Semi- Pro, but Jarrett Allen is a player, who not only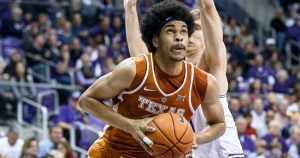 oozes potential, but also finds himself on a rebuilding team that just traded away their long-time starting center Brook Lopez. As a freshman, the 6′ 11″ Allen put up impressive numbers of 13.4 points, 8.5 rebounds, and 1.5 blocks per game on 57% shooting for a disappointing Texas team in the Big East.
Possessing a 7′ 5″ wingspan, the former Longhorns combines this with good athleticism inside the paint to be a force rebounding, while making it difficult for opponents to score inside. He also has a nice feel around the basket on offense, with the potential to have a solid mid-range game as well. However, Allen is a liability at the charity stripe, shooting only 56% during his one year in the Big East. With a good work rate and the ability to play transition basketball, there are plenty of tools for Nets' fans to get excited about, especially after a string of questionable front office trades that robbed them of their future.
Allen is still somewhat raw, and although he played power forward in college, he is likely to transition to center in the NBA. It will take some time for the Austin native to get up to speed with the demands of the NBA, but given the landing spot, future opportunity awaits.
OG Anunoby, Small Forward, 23rd pick by the Toronto Raptors
After a season ending injury, which required surgery on the knee, it was believed that the talented Anunoby would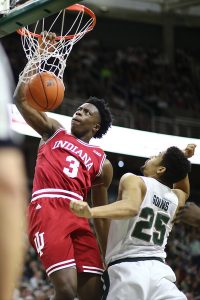 return to Indiana for another season to prove his health. Therefore, it was surprising when he declared for the NBA draft, but his faith was rewarded when the Raptors selected him in the first round.
Anunoby is a small forward by trade and already possesses the kind of body capable of making an impact. Considered one of the best two-way prospects in the draft, Anunoby is an outstanding defender and has the potential to guard multiple positions on the court. The modern-day NBA will also allow for a man of his versatility to be effective in multiple positions on offense too, something that the Raptors have desired for a while.
If you like those "stuff and things kinda guys" (as my good buddies Bogman and the Welsh over at ITL would say) and you don't mind waiting on the health, then this is exactly the kind of player to take a flier on in your dynasty drafts.
That wraps it up for this week. Be sure to check out next week's post for the start to my Dynasty rookie rankings in it's usual, traditional fashion.