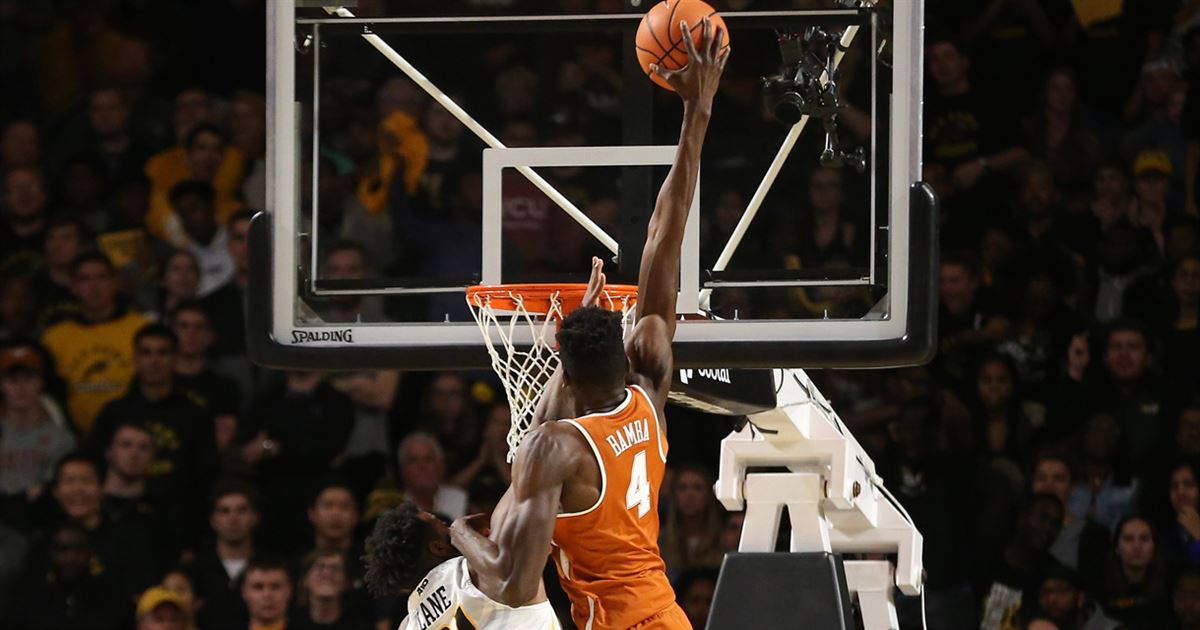 Let me take you back to the early 90's, a time when all my hopes and dreams of becoming a professional sportsman in some capacity were still well and truly alive. The Fresh Prince of Bel Air was a staple for all teenage males and it was a period when we saw a NBA All-Star team have Isiah Thomas, Michael Jordan, Larry Bird, Charles Barkley, and Patrick Ewing start for the East and lose by 40 to the West.
During my twenties, I looked back to my younger years and thought, "If only I had better physical tools. What could I have done in sports if I was 6′ 4″? What if I could have run the 100 meters in sub 11 seconds?"
I am now a 35-year-old in Brighton, England with a back condition that makes Greg Oden look like a fine specimen of health. I now live vicariously through those professional athletes that I admire the most, and I am sure that is the case for many of you.
So what has that got to do with today's article? In the Dynasty Deep Dive, I delve into the future and not the past. Well, this week I will be looking into one of college basketball's freak specimens with physical tools that are unmatched in this year's class: Mo Bamba.
Want the best tools and projections to help dominate your league? Check out the Stocktonator, the byproduct of Rudy and machine making love. Click HERE for a FREE 3-day trial.
Rudy has been hard at work in the lab. His latest creation? DAILY LINEUPS PAGE. So good. So smooth. So helpful. He decided to go with the Sonny Bono red tint, while I prefer the blue tint. What say you?
Let's look at those physical tools:
Height: 7′ 0.5″
Weight: 220 pounds
Wingspan: 7′ 9.5″
Standing reach: 9′ 8″
This kid is LONG, like loooooooooooooong. To put that standing reach into context, Yao Ming at 7′ 5″ had a standing reach of 9′ 6.5″.
It is fair to say that a lot of Bamba's success comes from that phenomenal length, which coupled with good mobility, changes the way opposing teams attack the basket, often choosing to kick out rather than attempt the higher percentage layup when Bamba is in the paint. That near eight foot reach also gives him the ability to block from both the strong and weak side. It also allows him to get his ginormous hands on the ball from some distance away, and from some very unusual angles when out of position.
Despite the length, it is clear that his skinny frame is far from ideal. When you see him play in person, the lack of raw strength is evident, especially when playing against strong physical opponents. This lack of physicality contributes to struggles with his post game as well. 'La Bamba' is a technically sound rebounder, and is averaging 10.9 boards (at time of writing) per game for the Longhorns over 30 mpg. His instincts to be in the right position, as well as being technically-sound in boxing out, help in producing the high rebound rate, but I feel that lack of strength could limit his ability to rebound at the next level. Until he gets stronger, Bamba will be behind De'Andre Ayton when projecting defensive and rebounding prowess at the next level. His leaping ability is decent, but far from explosive, relying more on his length and timing to block shots.
On the offensive end, there is a lot to be desired in Mo's game. One of his biggest strengths are his hands, which enable him to catch the ball in challenging positions and with pace for finishes in the paint. He possesses a mid-range jump shot, but it is tough to see him expanding the range, despite averaging 1.8 trey attempts per game in college. This will not translate to the next level because of his lack of offensive perimeter skills. Most of the negativity in Bamba's game derives from his ball handling, specifically when he attempts to dribble toward the basket from within the arc. He is much stronger as a catch and finisher around the rim rather than being able to create for himself by putting the ball on the floor. However, when given plenty of space there is potential for him to be able to finish with his face to the basket when putting the ball on the floor, but I have my doubts that this can translate to the next level.
When looking at the kid's potential fantasy impact down the road, think of defensive stopper, with the potential to put up elite blocks and rebounding with some potential for double-digit scoring. Much will depend on gaining the right kind of muscle, and working a lot on his strength to be able to utilize the tremendous size that he has. If he can gain the right kind of weight, then it is very possible to see strong progression in his offensive game, as it will create post up opportunities as well as help him to retain elite rebounding numbers at the next level.
If and when drafting 'La Bamba', understand that he is a project. Despite his tantalizing physical attributes, don't expect the same immediate fantasy impact that his cohort De'Andre Ayton is likely to have. It will require patience to fully cash in on Mo's likely high draft day price.
Mohammed Bamba, 30.3 MPG, 13 points, 10.9 rebounds, 4.4 blocks, 56% FG, 68% FT.
Dynasty Deep Dive 2018 draft class current ranking: 8