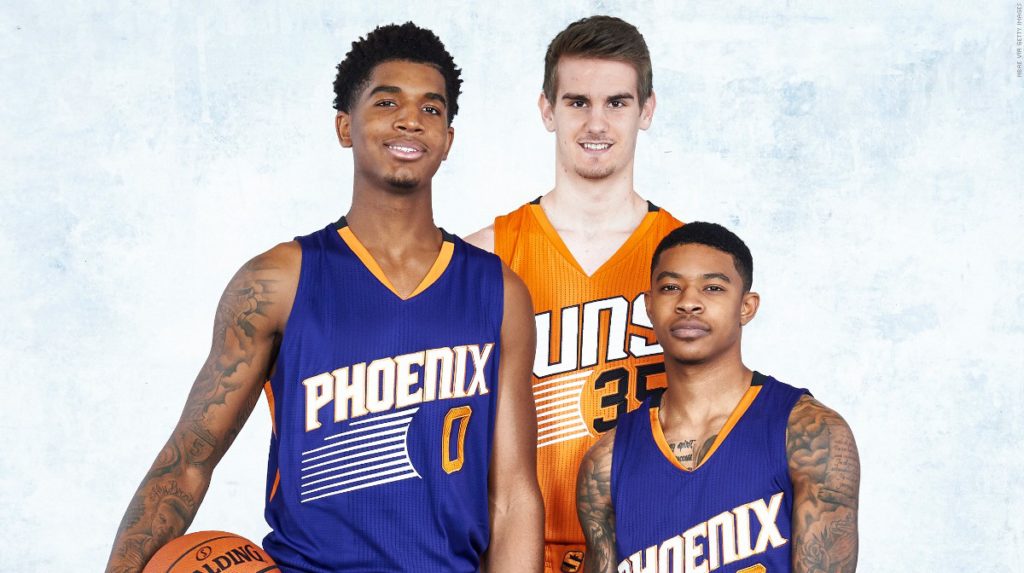 What's up Razzball nation? All is well I hope over the pond. Talking of across the pond how about that game just 50 miles north of me in London between the Pacers and the Nuggets on Thursday? Who could have predicted that blowout. Us Soccer, Cricket and Rugby loving Brits still are not sure what to make of Basketball, and despite the efforts to capture the heart of my beloved country I have to be honest and say that it all seemed a little flat compared to the International series we get from the NFL. Never the less, one thing that will never change is my own passion for BBall and I will continue to fly the red,white and blue in supporting British. European, College and NBA basketball.
Second half, here we come guys. No doubt those injuries will start to mount soon, a trickle of trades will happen and those teams already out of contention will be looking to blood some youth, investing court time to some of those young assets (as well of course as unofficially tanking, unless you are those sorry Brooklyn Nets who have little to tank for).
So which young guns might be of benefit in fantasy land in the tail end of the season? Well let us take a look at some potential candidates:
Marquese Chriss/Dragan Bender (Pheonix Suns):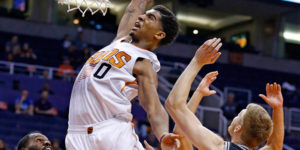 It's no secret that the Suns are looking to the future, and are already establishing a nice young core around the likes of Eric Bledsoe and Devin Booker; it is also no secret of the teams desire to move on from the likes of Tyson Chandler, PJ Tucker and Brandon Knight and give playing time to some of the younger guys such as Chriss and Bender. Poor records equate to increased fantasy opportunity and both Chriss and Bender should be in line for second half boosts. The most likely benefactor is Chriss, whom leading up to today was averaging 17.9 minutes on the season (23 in January thus far) and over the last 15 days has 12.5 points, 2 treys, 3 rebounds, 2 assists, 1.5 blocks and 0.5 steals per game. If the former Washington product keeps seeing an increase in minutes and experience, then a mini breakout could happen sooner than was anticipated.
Jamal Murray (Denver Nuggets):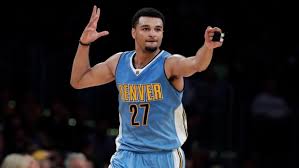 What's cooler than being cool? ICE COLD. Being ice cold often affords the opportunity to buy below value, and in Jamaal Murray that is something I am currently trying to do (Dynasty not standard). The Nuggets have an abundance  of useful talent, and it is difficult betting against a trade deadline deal or two, as I am sure they will be looking to cash in on some fragile assets (ahem Wilson Chandler, Kenneth Faried, Will Barton anyone?). Start taking away some shooters and you create a need through Proxy. Murray is a player I like a great deal, and think there is huge growth potential in the long term (and it is a no secret that the Nuggets are long term fans of his game). If you can grab him under value in dynasty then I would recommend making the move, with there also being a shot post trade deadline that the former Kentucky guard brings a trickle of standard league value for those needing threes.
Malcolm Brogdon (Milwaukee Bucks):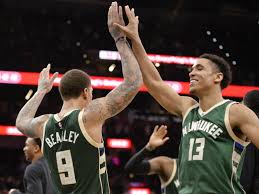 Starting job, CHECK!, first triple double of career, CHECK!, Team winning games CHECK!………….uh Jason Kidd,Check!………….It is no secret that Malcolm Brogdon is emerging as the short term steal of the draft, and is already developing a reputation around fantasy circles. The bad news however is Jason Kidd is never shy to mix things up, and although things seem on the up for the guard, it is difficult to fully trust the breakout. We also have to put into context that Brogdon is already 24 years of age compared to that of his fellow teenage rookies. The upside might be limited, but with an ability to contribute across the board and the current trust of his manager, we could see continued steady production picking up the scraps left behind by Jabari and Giannis.
Unfortunately just a short episode from me this week on limited time, but be sure to check in next Saturday where I will be updating my College rookie ranks and exploring potential ideal landing spots (through my own eyes).