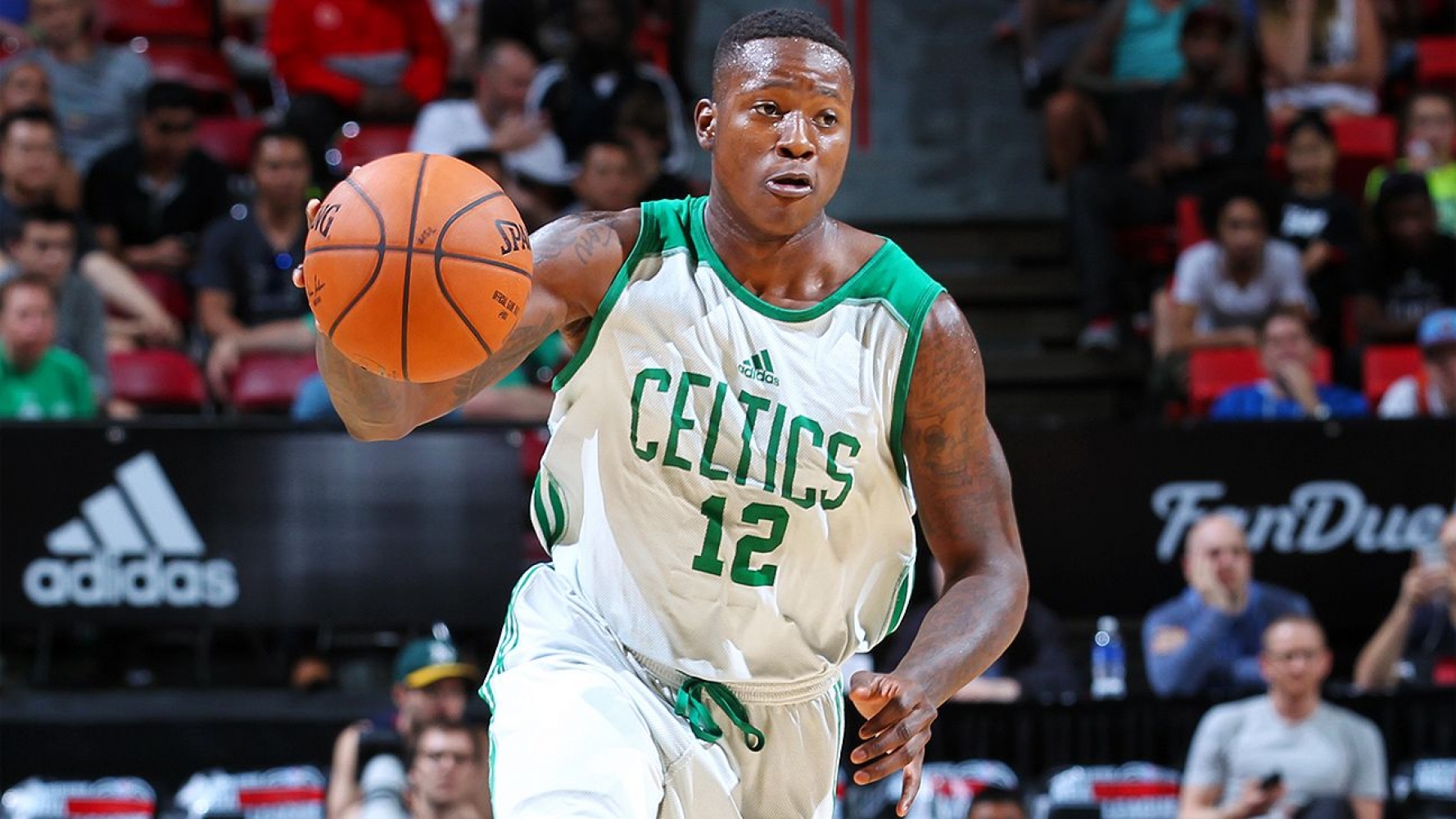 October is here and you know what that means?  Hoops is just around the corner. With preseason games beginning, the excitement for meaningful basketball is now officially reaching boiling point.
After being out in the wilderness for 6 weeks with no internet access, I return with a slightly different flavor from my previous pieces, but rest assured that if you are tuning in to see "Dynasty rookie rankings 41-60", then they are just around the corner.
As you can imagine, the excitement of having all TV and internet services installed after such a long delay (man, what did we do in the dark world before the internet?!) were soon quashed by opening my browser and the first piece of news I see in basketball news is Ben Simmons suffering a broken foot in practice. Yet more hurt for those Philly fans, with yet another top draft pick spending significant time with the medical staff. It may well be that there is some kind of curse in Philadelphia, but let's hope the uber-talented phenom will be back on his feet soon (excuse the poor pun).
If, like me, you have a penchant for the deep league, then this may well be the article for you. Of the big fantasy sports, basketball is obvious sport where you don't want to miss early in drafts ,with a big drop-off in production differential from the top tier to the middle tier.  But that doesn't mean leagues can't be won with crafty, late round selections. Without further ado, here are some late round fliers that might be tempting, depending on the depth of your league:
Terry Rozier, PG/SG, Boston Celtics: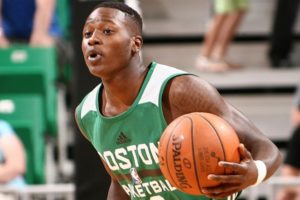 It seems that since a successful summer league and the departure of Evan Turner, there is quite a bit of buzz surrounding the 22-year-old former first round pick heading into the season. Yes, the back court in Boston is crowded with the likes of Isaiah Thomas, Avery Bradley and Marcus Smart, but it is also important to remember that Evan Turner still carved out 28 minutes per game in 2015-16, and with Turner gone, there are minutes up for grabs in the second unit.  And Rozier is a more natural handler of the basketball than Marcus Smart, and there's an opportunity for the former Louisville star to be the primary ball handler in the secondary unit. Rozier might only be 6'1, but his instincts to rebound the basketball from the guard position are not to be sniffed at, as well as using his speed and wingspan to be disruptive in the passing lanes on the defensive end. On the offensive end, Rozier is a very quick, explosive player who plays transition basketball very well.  What he lacks in pure shooting ability he makes up for with good ball handling skills and an unselfish style that brings his teammates into play. With Brad Stevens showing he wasn't frightened of playing 3 guard units late in games at the end of last year, Rozier is a name I am watching closely and targeting for the back end of drafts.
Dario Saric, SF/PF, Philadelphia 76ers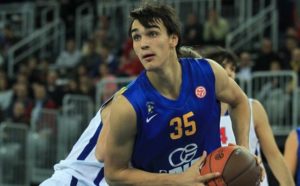 Every dark cloud has a silver lining right? If Ben Simmons is the dark cloud, then Dario Saric might well just be the silver lining. Pre-Simmons heartbreak, Brett Brown said Saric and Simmons have the ability to play together, and with Saric's ability to space the floor, who could disagree? As a Euro basketball fanatic, the Croatian has been a player who for some time has intrigued me, and now he finally gets his opportunity to show his talent on the finest stage of all. It is also very likely that Saric will start the season with a heavy workload from the get go, at least until the 1st overall pick returns. Saric is an intriguing late round fantasy pick for me, with his aforementioned ability to stretch the floor and instant upside for minutes.  It is worth noting that the jury is still out as to whether the Croatian will be able top defend effectively at the NBA level, as well as not really having much game with his back to the basket. Also, Saric can often become predictable on offense because of his lack of use of his left hand, which could see him have troubles in the NBA. That being said, people love a rookie with instant run, so Saric is worth targeting in the late rounds, as much from a draft-and-trade standpoint as anything else.
Rondae Hollis-Jefferson, SF, Brooklyn Nets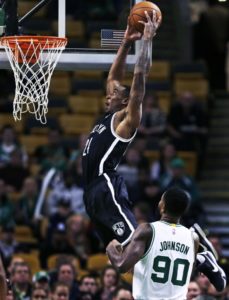 Man, do I feel for New Jersey Nets fans. All those draft picks disappearing to Boston in the Kevin Garnett/Paul Pierce deal – a go-for-broke deal that literally seemed to break the Nets on the court – giving up 3 unprotected first round picks and breaking the bank for future hall of fame players well past their prime… So 3 years in, how has the move worked out for the Nets?, er…  We all know the story, and if you don't, then maybe a potential opening night lineup of Jeremy Lin, Rondae Hollis-Jefferson, Bojan Bogdanovic, Luis Scola and Brook Lopez, as well as an uninspiring second unit, tells it's own story. Talking earlier of silver linings though, someone has gotta play heavy minutes, and in the fantasy world that silver lining might well be Hollis-Jefferson. The former first round pick out of Arizona could be a sneaky play this year, with his ability to put up strong counting stats in the very desirable steals and blocks categories.  And with a lackluster roster lacking depth, minutes are there for the taking if health allows. The big drawback here is RHJ's inability to actually shoot the basketball, but with good acumen for transition and excellent movement around the basket on the offensive end, there is an excellent opportunity here for the 6'7 small forward to far outperform where he is currently going in drafts.
You can find me on Twitter at storytelling41 for minor league baseball and basketball talk.