Just three weeks left in the NBA regular season. Man, how quickly time flies. Seems like just yesterday when preseason rankings were all the hype and Anthony Davis was viewed as more of a top 8 than top 5 player.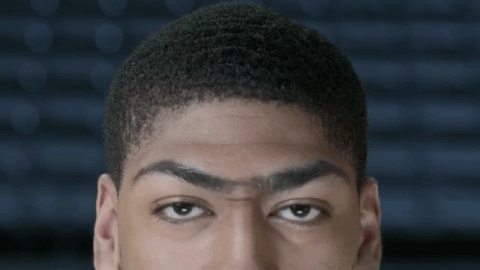 Boy, were we wrong. The Brow's averages during this month are 31.2/0.8/12.7/1.9/1.8/3.4/2.5 on 52.5%/87.2% shooting and he has already played 64 games on the season. Utterly ridiculous performances all around and we might be witnessing one of the strongest fantasy months of all time. Many fantasy teams that will win it all this year will have him on their roster and it will be hard to take him anywhere below no 1 in next year's drafts. Thoughts and prayers to all the owners that have to face him in the fantasy playoffs.
As per usual, starting with a quick recap of last week's suggestions, Terry Rozier is currently getting all the minutes he can handle in Boston and will continue to produce even when Kyrie Irving returns, so congrats if you added him for the stretch run. I was also very impressed with Corey Brewer, who continues to defy expectations with a great week in which he averaged 3.7 steals and 14.3 points and was the 13th best player in fantasy during this span. Kyle O'Quinn's contribution in the blocks department was also steady with 1.7 and he even helped in other categories with 9.3 rebounds and 1.3 steals. Finally, Allen Crabbe missed all but one game this week and, although, he was very efficient, he is just too inconsistent for my taste while Ish Smith's minimal appeal is officially nonexistent with Reggie Jackson returning to the Pistons starting lineup.
Want the best tools and projections to help dominate your league? Check out the Stocktonator, the byproduct of Rudy and machine making love. Click HERE for a FREE 3-day trial.
Rudy has been hard at work in the lab. His latest creation? DAILY LINEUPS PAGE. So good. So smooth. So helpful. He decided to go with the Sonny Bono red tint, while I prefer the blue tint. What say you?
Buy
Cameron Payne: Kris Dunn reportedly suffered a setback with his sprained right toe and with the Bulls in no rush to bring him back it's Payne's time to shine. In his two starts sans Dunn, he is averaging 8 assist and 4 rebounds but, more importantly 31 minutes, so the playing time is there. The Bulls will want to evaluate if he fits their future plans so they have every incentive to play him, and that makes him a good option for PG-needy owners (15% owned at Yahoo).
Kelly Olynyk: While Hassan Whiteside is sidelined Kelly Olynyk seems like a great option for rebounds and out-of-position triples. Even before his breakout 30-point game yesterday, he was filling the stat sheet and needs to be owned everywhere, at least until the Heat get healthier. Plus, he looks willing to do anything for some Scooby-snacks.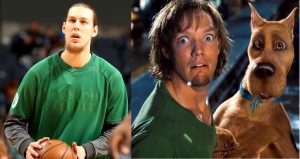 Please tell me I'm not the only one seeing the resemblance. Jonas Jerebko is also a great candidate for Fred if they cast for a remake…
Marcus Morris: Marcus Morris has seen an uptick in usage due to Kyrie Irving's absence and has responded with 17.5 points, 2.2 triples, and 6.5 rebounds over the last 2 weeks. The percentages aren't great and Kyrie's eventual return will hurt him, but for now he is an excellent choice for owners in need of a scoring power forward. He also made this buzzer beater against Oklahoma.
Why do the Thunder give me the impression that they have only close games lately ?? Must be Carmelo Anthony's lockdown defense….
Sell
Elfrid Payton: The absence of Devin Booker looked like a great opportunity for Payton to take the reigns of a young Suns team and convince them that he deserves a new contract, but the harsh reality is that he is playing at an all-time low level, averaging just 24.4 minutes during the last 2 weeks. He can get it going eventually but, if you are in a tight matchup in the fantasy playoffs, don't hesitate to cut him for more immediate production. I was ready to make a joke about his hair but it was too messy…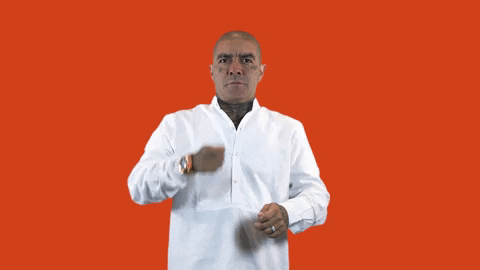 As always, let me know in the comments your thoughts and your suggestions about players I have not included and of course all your fantasy related questions!