We knew from the start that this was going to be a weird season. Unfortunately, COVID-19 has become a part of our life for the last year and basketball couldn't remain unaffected. During the last 2 weeks, more and more cases are appearing in the league and some games have already been postponed. Furthermore, there are teams that are decimated by the virus and the contact tracing procedures that it involves, with these teams playing many games with 8 or 9 active players and usually without their stars. It is a difficult and unique situation that the experts expect to escalate during the next month. Maybe a pause in action for 1-2 weeks would prove beneficial for all parties, as neither teams, nor fans want to watch games with depleted rosters or constant postponements and uncertainty. The league has just implemented stricter restrictions for NBA players and personnel, that pretty much affect the whole spectrum of their everyday life, in an attempt to contain the spread.
Below are the new restrictions the NBA & NBPA agreed to for at least the next two weeks in light of the pandemic + postponed games due to COVID-19 & contact tracing pic.twitter.com/wsOJzJjewc

— Mark Medina (@MarkG_Medina) January 12, 2021
Hopefully, these will prove enough to improve the situation, so let's hope for the best and we shall see in the coming weeks.
Moving on to fantasy and taking a quick look at last week's suggestions, I am happy to report that most of them were spot on, with the exception of Robert Williams, who didn't play due to unforeseen circumstances (COVID protocol). This week, I will be focusing more on the "Buy" candidates, as the various injuries and COVID have opened up many new opportunities for fantasy value.
Buy
Buddy Hield: Hield was a popular pick in the middle rounds of the draft, since the departure of Bogdan Bogdanovic handed him the starting position and his minutes were expected to increase. This was indeed the case, but what was unexpected is him shooting 36.2% from the field.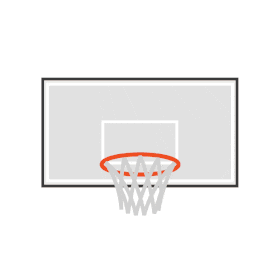 He is a career 43% shooter and the supporting stats are mostly there, so this is a great buy low moment before he goes on a hot streak.
Lonnie Walker: Both Derrick White and DeMar DeRozan are currently sidelined and in fact the former will remain there at least until February. In their absence, Lonnie Walker has taken charge in the Spurs offense, averaging 24.5 points with a 28.8 usage. He is only owned in 22% of Yahoo leagues but he is a must-own in my opinion until both of the aforementioned players return.
Kelly Olynyk: As mentioned in the introduction, Heat is another team that has been heavily influenced by the coronavirus situation and Kelly Olynyk is amongst the few remaining available players for them. Even before the unavailabilities he had reclaimed his starting spot and was a top 60 fantasy player but his upside for this week is huge, if no more Heat games are postponed. Go get him! (37% owned)
Precious Achiuwa: If Kelly Olynyk is already taken in your league, or you prefer to further demonstrate your fantasy scouting skills, Achiuwa is your….precious secret.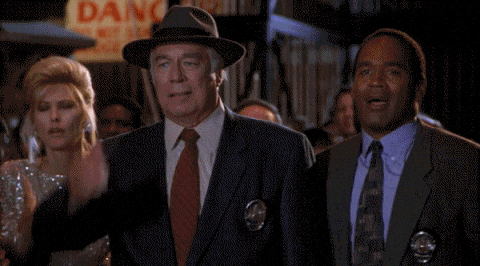 I am sorry, I couldn't stop myself. The above GIF is from the movie "Naked Gun", which if you haven't already seen, I will allow you to stop reading my magnificent article and watch it right now. It's that good. As for Achiuwa, he played 36 minutes yesterday and will be a great source of rebounds and fg%. He also looks like a very useful player in real life, a continuation of a long list of successful draft picks from the Heat in the middle rounds. (4% owned).
Robin Lopez: Thomas Bryant is unfortunately out for the season with a torn ACL and Moritz Wagner is questionable due to COVID protocol, so that leaves Robin Lopez as the only true center on the Wizards roster. The only red flag is the fact that the last Wizards' game was postponed, but if the next one is not, Lopez has monster upside until Wagner returns. And even beyond that, he can be a  top 150 player with 20-25 minutes per game (13% owned).
Sell
Anthony Edwards: There is no denying that Edwards has all the tools to be very successful in this league and this is the reason he went no 1 overall in the draft. However, for fantasy purposes in redraft leagues, this potential should not be taken into consideration. He is currently ranked 280th in per-game value, mainly due to his shooting woes and minimal contribution in supporting stats. The shooting should get better as he gets adjusted to the speed of the NBA but there are many better options on the wire to stream his roster spot (58% owned).