With the season minutes away, and drafts likely complete, there is still time to dig deep for those watch list wonders and sneaky waiver pickups. Whether these players are in a new scheme, new location, getting more minutes or just primed for a breakout, there are potential underrated stars to be had on every team. I highlighted the Eastern Conference earlier in the week, now we'll tackle the Western Conference and look for players who can be had for cheap and can make an impact sooner than later.
Dallas Mavericks
Dorian Finney-Smith – This is more of an early season play, but Finney-Smith is someone who can carve out a role very quickly. The Mavs are one of the most beat up teams going into opening night. Dirk Nowitzki and Harrison Barnes are going to miss time and Finney-Smith will benefit by getting some early run at the SF position. He's an athletic wing who has been working very hard on his outside shot. The Mavs hope he breaks out and this could be his opportunity.
Denver Nuggets
Trey Lyles – The Nuggets are going to be a ton of fun to watch this season, and I would try to get as many pieces of this offense as I could. The pace is historically fantasy friendly and Lyles is someone who filled in admirable when Paul Millsap went down last season. The reviews have been great this off-season and I could see Lyles taking a big step forward this season.
Golden State Warriors
Kevon Looney – It's hard to find sleeper value on this roster. Everyone knows the big four, and I guess now five with DeMarcus Cousins. Jordan Bell is a popular sleeper pick around the industry, but Looney should start at the 5 early in the season and could provide deep value in 14+ team leagues.
Houston Rockets
P.J. Tucker – The Rockets let Trevor Ariza go because Tucker can do what Ariza does, and then some. Tucker is a perfect asset for a fantasy team, as he will nail threes from the corner, rebound better than most small forwards, and be on the floor guarding the opposition's best player. Minutes are fantasy gold, so enjoy cashing in on Tucker.
Los Angeles Clippers
Shai Gilgeous-Alexander – After an amazing preseason, I am beyond excited to see what Gilgeous-Alexander can do on game nights. SGA has the attention of Doc Rivers, so don't be shocked to see the rebuild start earlier than expected in LA. Once it does, SGA is a lock for heavy usage. I am taking a flier on him everywhere.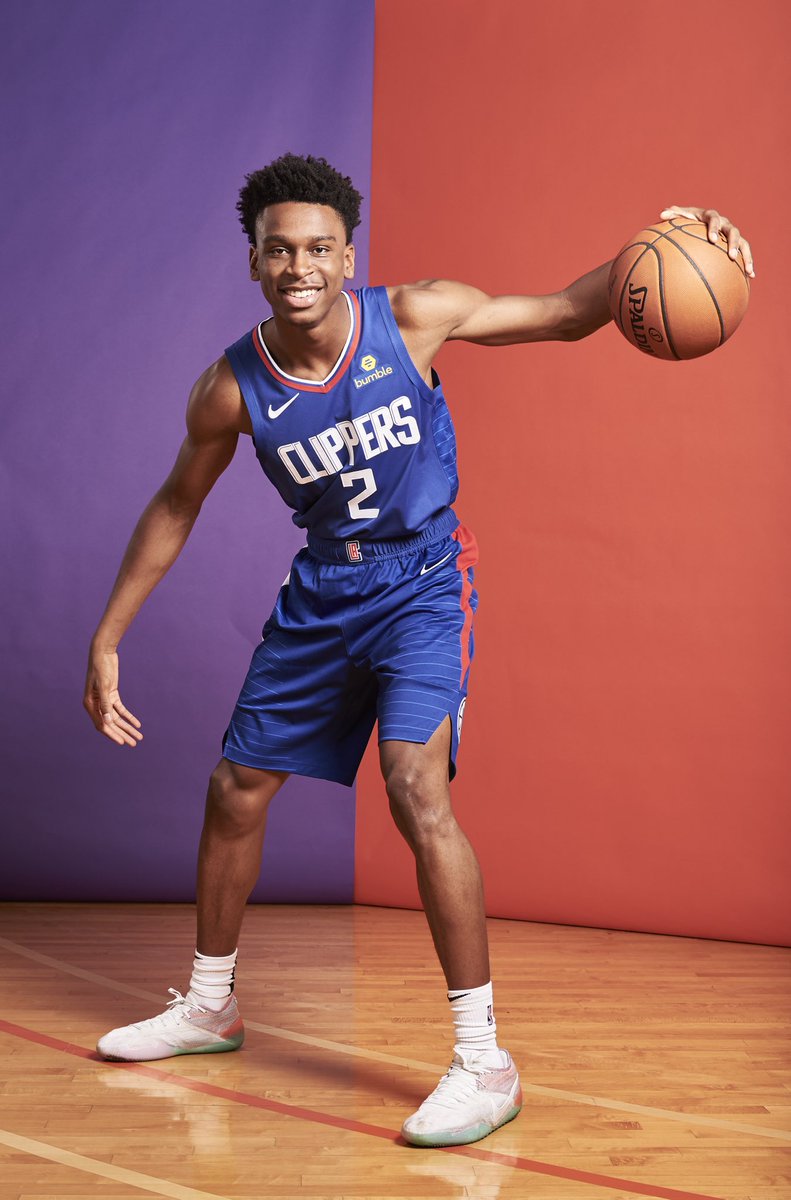 Los Angeles Lakers
Josh Hart – LeBron James joining the Lakers means that those who play well with the best player in the world will see the floor. Hart plays hard and LeBron appreciates that. He was impressive in his time last year and I think this year will be the breakout. Hart is someone who could fill up a stat sheet and should be considered in the later rounds of drafts or picked up off waivers.
Memphis Grizzlies
Kyle Anderson – Anderson is part of the elusive 1/1/1 (1 3PM, 1 STL, 1 BLK) club. He will do a lot more than that for the Grizzlies this season. I can see Anderson handling the ball a lot with the second unit, which could lead to an increase in assist numbers. Anderson is a savvy veteran and could prove very valuable this coming season in fantasy.  
Minnesota Timberwolves
Jeff Teague – Not a sleeper by any means, but going way too late in drafts. I think Teague should be going in the 6th round, at the latest, but he is dropping to 8th round value. Teague's usage will continue to rise and Timberwolves starters play a ton of minutes. He could see even more touches if Jimmy Butler ends up leaving town. Stay tuned for a huge fantasy season.
New Orleans Pelicans
Frank Jackson – Elfrid Payton is good, but he is not consistent or great by any stretch of the imagination. Jackson impressed in the preseason before getting hurt. If he gets back to full health, Jackson could eat into Payton's playing time and be a key cog for the second unit.
Oklahoma City Thunder
Jerami Grant – The Thunder need players who are going to complement their stars. Carmelo Anthony being jettisoned was the best course of action for this team. Grant is going to get consistent playing time and is going to be useful for fantasy purposes as the year goes on. There is a lot of talent in OKC and an improved shot may make him a dangerous asset for the Thunder.
Phoenix Suns
Trevor Ariza – Ariza is a perfect fit in Phoenix. A veteran leader who plays hard and can score when given the rock. I can see Ariza bringing his useful fantasy game in full force to the desert. 3's, steals, and shooting efficiency should be expected.
Portland Trail Blazers
Meyers Leonard – Rumors out of camp were that Leonard showed up jacked. If Leonard can step into the backup role behind Jusuf Nurkic, there is plenty of fantasy goodness in his game, especially that range from three.
San Antonio Spurs
Jakob Poeltl – Who better to learn from than Pau Gasol, as you begin your ascension through basketball lore. The Spurs are a perfect spot for Poeltl, who are lacking big man depth and can use an anchor for the future. I think Poeltl is that future and could give you massive upside from a last round pick.
Sacramento Kings
Harry Giles – The hype train has left the station. While I don't think Giles will start from day one, he will be useful. The injuries have derailed the start of his career, but the Kings need players who can pop, and a healthy Giles is in prime position to do just that.
Utah Jazz
Jae Crowder – The wily veteran is someone who continues to be overlooked. Now, while the Jazz get younger and better, he may lose out, but when given the opportunity to perform, Crowder has done nothing but impress. I think his role on this team will continue to churn out value.