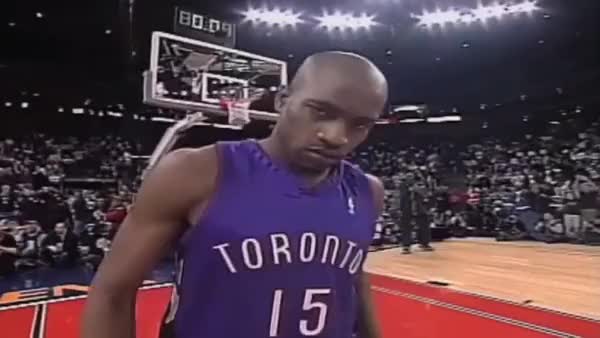 If you recognize this picture, then you'll certainly understand the title.  If you don't, then how dare you call yourself a basketball fan… Also, you should check out Vince Carter in the 2000 slam dunk contest.
We have reached my final recap of the season.  It has been a long journey.  We have laughed and cried, we have shouted and groaned, but most of all, we have experienced the deep love of fantasy basketball that transcends us all.  For the good times we've had, I thank you.  For those who have offered comments, compliments, and constructive criticism, I appreciate you.  And for the haters, I say fuck you.  Wait, am I allowed to say that??? Well shit…
We start our night in Detroit, where the Pistons barely manage to edge the Nets 90-89… Let's dive in!
Please, blog, may I have some more?