As we prepare for the 2016-17 Fantasy Basketball Season, I'll be taking a look at each NBA team with their major adds and drops to see if we can pan for any surprise rotational gold.  This open is especially witty for the Nuggets.  We'll be counting down from worst NBA regular season to the best, mainly because I'm still figuring out how to rank the Warriors…
New Orleans Pelicans (30-52)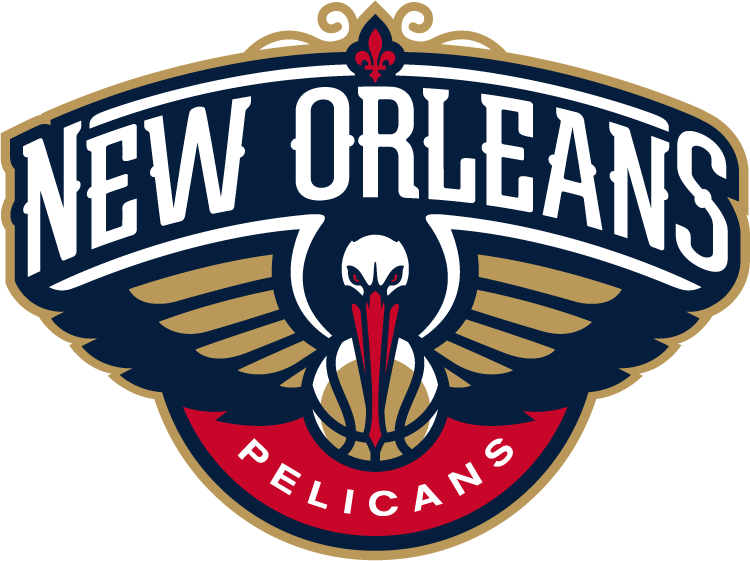 Key Acquisitions:
G Buddy Hield (Rookie)
F Terrence Jones
G E'Twaun Moore
G/F Solomon Hill
G Langston Galloway
F/C Cheick Diallo (Rookie)
Key Losses:
F/C Ryan Anderson
G Norris Cole
F Luke Babbitt
The Athletic Trainers are the SAME?!?!?  Totally should be a key loss…
The team of injuries…  That's the team Terrence Jones goes to…  SMH…
It's a pretty boring off-season for Nawleans.  They lose some meh vets, but don't really bring in anything that special, particularly in youthful excitement.  I mean, Buddy Hield isn't even a year younger than Brow…  And despite some people's love in Hield, I think he's just an average starter.  I wish they had done a little more to surround Brow as he enters his 5-year deal through 2021…  But what do I know?!  Here's how their roster is coming together:
PG – Projected Starter – Jrue Holiday
Not too much to say here.  Jrue is a phenomenal hoops player, but we always will hold our breaths that his legs can hold up.  On top of his leg issues, he broke his eye last year.  Well, the orbital wall, but neither sounds fun.
Post-ASB last year when the minutes started getting back up (33:26 MPG), Jrue flashed a sexy 21.2/3.3/7.3/1.7/0.3 line.  However it comes with some warts.  His 3PT% continues to wallow in the 30%s, it fell pretty sharp to 32.6% post-ASB, and he averaged a horrible 3.6 TO.  The FT% and volume had a big spike though, so at least we saw some of his most aggressive play.  It feels like a risky pick, but he's got to go in the top-50.
Key Reserves – Tim Frazier, Langston Galloway
I don't see any reason the Pels would be cautious with Jrue out of the gate this year, which would spell sporadic playing time for either of these guys.  Galloway has shown some promise when he got run in NY, and Frazier was must-own to end last year going 13.1/4.4/7.5/1.4/0.1 over the final 16.  Since Galloway may very well end up playing some backup SG as well, I imagine in the deepest of leagues Frazier is the handcuff.
SG – Projected Starter – Buddy Hield
While there is some question as to what Hield's upside really is, at least we know there's a relatively high floor.  As I mentioned in my draft recap, Hield saw his steals in college drop as his minutes went up, and his TO rate drastically increased with no changes in dimes.  He had to become the lead scorer at Oklahoma, with not much talent around him to facilitate to.  I get that.  But I don't know how that'll immediately translate.  I think it'll look very ThrAGNOFfy and streamable most of the year.
Key Reserves – E'Twaun Moore
Remember Galloway could factor in a little here as well, but I could see Moore going over 20 MPG as mainly the backup 2 guard when they need a little more playmaking/facilitating than spot-shooting.  Hell, they did pay him $34 mil.  Not a ton, but it's not like it was the vet minimum either.
SF – Projected Starter – Tyreke Evans
"Come here Reke!"  "Sit right here, Reke!"  I can only think of Game of Thrones now when I think of Tyreke Evans…
Ugh, 3 knee surgeries this past year.  Sucks for such a talented player.  And it looks like he won't be ready for opening night either, according to Alvin Gentry.  Even though we saw some great things in his limited run last year (career best 3s/3PT%, best AST per-48), it's just wayyyy too risky for me to invest even in the mid-rounds.
Key Reserves – Solomon Hill, Quincy Pondexter
After missing all of last year, it's tough to know what The Lone Ranger will bring, and unfortunately with Hield, they don't need another ThrAGNOF.  So I think this could be an interesting early-season run for Hill.  People forget he was pretty much must-own to start 14-15, going 12.4/5.4/2.0/1.1/0.2 through November and early December.  %s weren't great and he doesn't make a ton of 3s, so not surprisingly he fell out of the rotation with PG13 back.  With a shooter stretching the floor with some questionable defense (Hield), Hill makes a lot of sense to play lockdown D on whichever opposing wing is the primary scorer, and fall into some deep-league usable stats to start the year.
PF – Projected Starter – Anthony Davis
They have voodoo stuff in New Orleans, right?  We need to have a seance for Brow…  Hasn't topped 68 games yet, only 61 last year, and as I mentioned in my top-10 ranks, it's not fluky injuries, it's bumps and bruises costing sporadic games before the final shutdown.  But he is still a first rounder, it just depends how far outside the top-4 he falls for you.
Key Reserves – Terrence Jones
Well, getting an upside PF with a crazy injury history to backup your PF with a crazy injury history is one way to go, I guess…  Kidding aside, Jones signed for the vet minimum to try and earn a bigger role, and was teammates with Brow at Kentucky.  Mayyyyybe Brow can play some C to allow Jones to play next to him, but then you risk Brow's health, banging with the big boys.  Jones went from Razzball darling to not draftable in one year.  Ugh.
C – Projected Starter – Omer Asik
The NBA's most boring starting position…  Asik got that awful contract and apparently played with a bad back last year, but even healthy, he's what?  25 MPG with 10 rebounds and nothing else?  Meh.
Key Reserves – Alexis Ajinca, Cheick Diallo
Ajinca has shown some flashes, but he's 28 now and meh times two.  Diallo had some pretty nice numbers in Summer League going 10.8/9.4/0.2/0.4/2.2 with only 0.6 TO, but he's 19 and a little raw.  Diallo could be a little interesting in dynasty formats, and there's minutes to be had here behind a walking injury like Asik.  But I think they mix and match rather than carve a big role for anyone.  Seeing these C minutes put together, maybe there is hope TJones can play more than just backup 4…
JB's 2016-17 Projection: 26-56
They're injury-prone and didn't do much to improve their squad.  Blah.