As we prepare for the 2016-17 Fantasy Basketball Season, I'll be taking a look at each NBA team with their major adds and drops to see if we can pan for any surprise rotational gold.  This open is especially witty for the Nuggets.  We'll be counting down from worst NBA regular season to the best, mainly because I'm still figuring out how to rank the Warriors…
Los Angeles Lakers (17-65)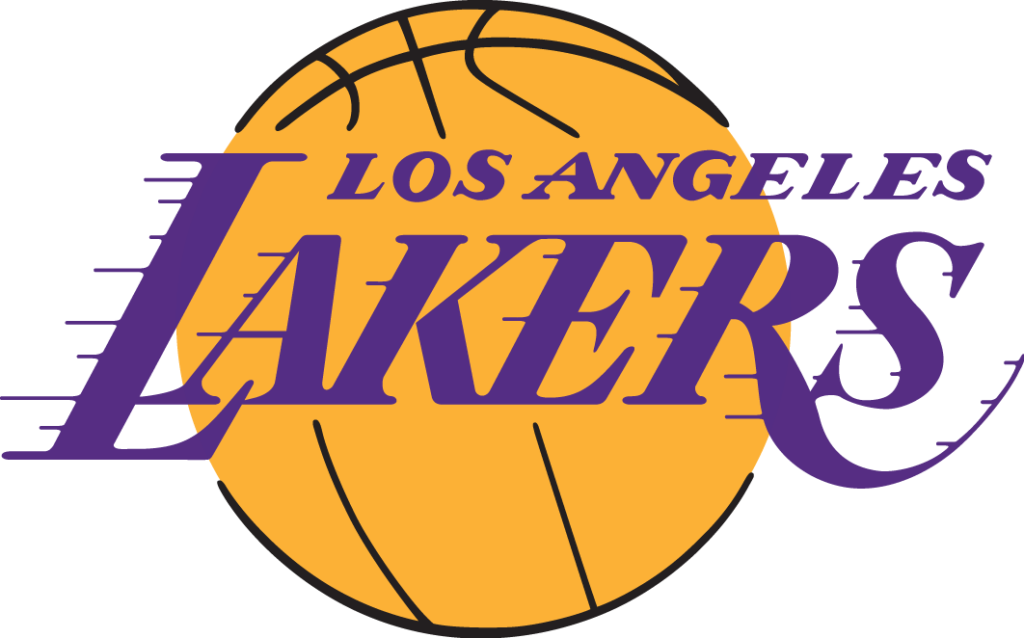 Key Acquisitions:
F Luol Deng
F Brandon Ingram (Rookie)
C Timofey Mozgov
C Ivica Zubac (Rookie)
G Jose Calderon
Key Losses:
G Kobe Bryant
C Roy Hibbert
D'Angelo Russell's Cell Phone Privileges
Wow, you'd think a roster this bad would bring in something better than that!  Deng is a pretty good haul, but I'm not giving a unique opinion saying that Mozgov's deal was preposteroni.  The Lakers go into 2016-17 still rebuilding, and obviously the key to rebuild is to sign mid-range free agents to big deals…  Ahhhh, the lunacy of this Mozgov deal!  [pretend in a Trump voice] "The first thing I'd do is repeal Healthcare.Mozgov!  …you're fired."
Despite a lackluster output from the Lakers fantasy options last year, there's some interesting pieces that could be late round steals.  Here's how the purp and gold are suiting up:
PG – Well, they're combo guards, but I'll start with D'Angelo Russell here.  After immaturity issue after immaturity issue, he then makes a commercial making fun of the cell phone thing, and drops a "I played like SHIT!" on National TV.  He's killing Summer League right now though to the tune of 21.8/6.2/4.0/1.5/0.5, so it's certainly possible he becomes the G to own in LA.  I'm likely staying away though, but we'll see how his ADP looks.  It could be all over the place.
The we get to some old Spaniards.  Marcelo Huertas will continue to make baffling decisions, and in a pure salary dump, the Bulls handed over Jose Calderon after owning him for only a few days.  Even in the deepest of leagues like the REL, it's tough to be excited owning either.
SG – SINCE YOU BEEN GONE!!!  I miss Clarkson so much…  What I don't miss is his outlandishly low AST rate.  2.4 AST last year, are you friggin' kidding me?!  I guess this implies Jordan Clarkson is more the SG, although both he and Russell won't be keen to labels.  Clarkson did score pretty well as a starter last year, got some rebounds for a guard and a few steals, but he'll need to step it up.  The low TO is nice and all, but I won't be investing like last year.
Then to some shoot-first vets.  And I don't mean with fireworks.  Nick Young is technically there, but with his Katy Perry antics, he's likely out.
So that leaves Lou Williams on the last year of his deal, and depending on how much they play Calderon, Sweet Lou could see decent minutes behind both guards to kick off the season.  His combination of low TO and FT volume keep him really intriguing.  After setting by far career highs in freebies with the Raptors in 14-15, he greatly exceeded them again last year going 5.3-6.3 a game at 83%.  That number goes even higher if you take our March when his minutes got spotty (and he didn't play in April, because, ya know, player development).  You definitely don't need to draft him in redraft, but I think he could have some pretty boring-name-sleeper-value in the deepers.  Or a frequent streaming choice.
SF – Brandon Ingram is like, "ohhhh man!"  After being drafted second and looking the like heir apparent to Mamba, the Lakers sign Luol Deng for 4 years, $72 mil.  Not too shabby for a 31-year-old who looked like his better days were way behind him with the Bulls!  Despite his overall numbers looking poopy, Deng's last 28 games were 15.2/8.1/2.5/1.2/0.5 with 1.1 treys, 48.4% from the field, and only 1.4 TO.  Dem fighting numbers!  Of course, I picked that sample as the range of time he played PF minutes, as the cutoff was when Chris Bosh went down.  That said, it's not like Mozgov and Randle are a murderer's row of bigs and Deng should still get his touches.  He's a boring name, but I think he is a 75-80 kind of player that will be ranked a few rounds lower.
To Ingram, and blahhhhh.  Can't draft him now.  I guess the best-case scenario for the Lakers is Deng is pretty good the next year or two, his contract looks pretty solid as caps keep rising, and they dump him for a first rounder and clear the way for Ingram.  As I mentioned in our draft pieces, I still question how good a fantasy asset Ingram will really be (I have doubts on his perimeter shot, how the D stats translate), and he's struggled thus far in Summer Ball (31.6% from the field, 15.4% from deep [told you!], non-existent D or rebounding stats in 26.5 MPG).  With a bench role headed his way, he's clearly out of redraft consideration.  There's still upside in dynasties, but I'm probably steering clear of an inflated draft day price due to him going #2.
PF – Slim loves to slam him, but Julius Randle was actually pretty good for being more-or-less a rookie.  After that terribly unfortunate injury kept his 14-15 to one game, Randle averaged a dubdub in only 28 MPG going 11.3/10.2/1.8/0.7/0.4.  The low blocks hurt, but rebounds are still a cat!  Sadly, FG% is a cat too and he only shot a putrid 42.9%…  OK, maybe he wasn't that good…  I owned Randle on a few teams – he was a pickup and boosted my boards as a last roster spot – no more, no less.  If your blocks look OK and you need one more big, I think he could be a last-pick kinda guy.
I guess Tarik Black maybe snags a few backup PF minutes?  Or maybe they go small and put Deng or Ingram in some backup minutes as a stretch 4 as well.  Larry Nance could also factor into SF/PF minutes as he was decent in a few trial runs last year, but he just fractured his hand.  Hopefully that doesn't set him back too far…
C – Aight, here we go, time to clown the Mozgov!  Gets a monster deal (for him at least), to play assumedly 28-30 MPG.  Before Tristan Thompson took virtually all the minutes, Mozgov was semi-usable as a BLOCKnof kinda guy.  Since some of that Roy Hibbert residue is still around though, I can't see investing anything other than a last-round pick on him.  I think when your final pick comes around and you need a big, you go Randle for REB or Mozgov for BLK.
Besides Black mentioned above, rookie Ivicia Zubac looks primed for the backup big role.  A foot fracture in the 19-year-old's past sunk his draft value a little bit, but he's a big 7'1 dude who is playing well in Summer Ball.  In 22.2 MPG he's 9.2/6.2 with 1.8 blocks per in 4 appearances, with only 3 overall TO.  Plus shooing 70%.  This could become a time share sooner than later.  What a get for the Lakers in the second round!
JB's 2016-17 Projection: 16-66
They're one game better than the Sixers, but still the by-far doormat of the West.