As we prepare for the 2016-17 Fantasy Basketball Season, I'll be taking a look at each NBA team with their major adds and drops to see if we can pan for any surprise rotational gold.  This open is especially witty for the Nuggets – and hey, look!  We're at the Nuggets!  We'll be counting down from worst NBA regular season to the best, mainly because I'm still figuring out how to rank the Warriors…
Denver Nuggets (33-49)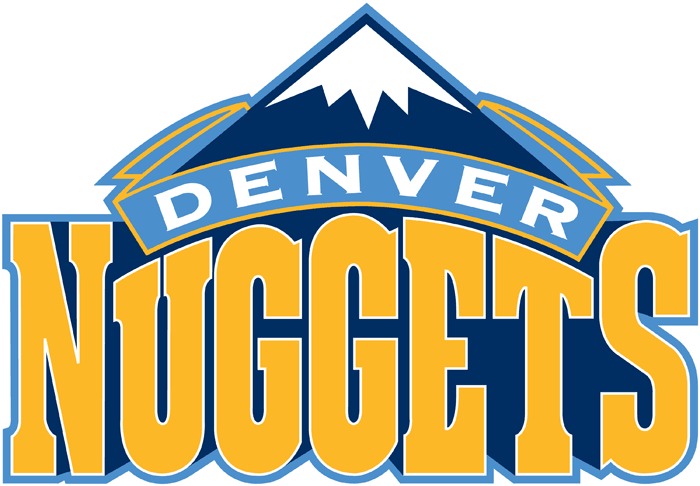 Key Acquisitions:
G Jamal Murray (Rookie)
G/F Juan Hernangomez (Rookie)
G Malik Beasley (Rookie)
Key Losses:
F/C Joffrey Lauvergne
Can still having Manimal on your roster count as a "key loss"?
Well, a team doesn't HAVE to bring in any free agents, amiright?!  No seriously, am I right?  They didn't bring in any FA of note?  Weird.  And just not much of an overhaul on this team at all!
Beyond that little nugget (too much fun!), Denver is assembling quite the young team.  We obviously LOVE their front line (minus Manimal), Mudiay still has upside, and mmmmmm, those wings!  I like the wings wayyyyy more than the drumsticks.  And you gotta get bleu cheese.  Ranch is sacrilege!  Wait, where is this going?!  Can you tell I wrote this while mad hungry?!  There's more than one reason why I have an insatiable appetite while writing about Denver's team!  Here's how the Nuggets roster is coming together:
PG – Projected Starter – Emmanuel Mudiay
As mentioned in the top-100 ranks, Mudiay ended pretty strong going 16.5/3.8/4.9/0.6/0.4 hitting 1.7 treys and shooting 40.8% over the final 22 games.  The D-stats and FG% drain were annoying, but this was always a stiff test for the youngun to start out of the gate.  But there's still upside here, as he nudged his way into the back end of my top-100.
Key Reserves – Jameer Nelson
Right now Jameer is your backup and that's pretty much it, but expect the Nuggets to reel in at least one more scrap-heap PG.  I know, I know, it's apparently against the team strategy to sign anyone.  Bring Lawson back!  On second thought…  Um, no.  The fact they haven't brought in more depth I think is a nice little sign for their faith in Mudiay.
SG – Projected Starter – Gary Harris
As I'm sure you can tell, I'm not great at preparing and I'm doing these team previews and ranks concurrently.  So I'm only a few out from finally having Harris ranked, and I'll have a more sound defense of not being in love with him as much as Razzball Nation in the top-150 post.  That's called a tease!  But we can go ahead and take 32+ MPG to the bank and another solid-ish season.
Key Reserves – Wilson Chandler, Jamal Murray, JaKarr Sampson, Malik Beasley
Wings-hoard approach, energize!  Dude, I don't even know where to start…  I actually think Chandler might be the first SG off the bench, depending on the health of his hip.  Dude likely can't start anyway, so find ways to bring him off the bench, and keep him used to that bench role, even if something happens to Harris.  Then to the high-picked rookie Murray – he had a nice Summer League, but unless they want to bring Harris down under 30 MPG, I just don't see a huge role.  I think the Nuggets would rather play Chandler to drum up some trade excitement, then move to Murray playing backup SG post-ASB.  Sampson will probably stick as an 11th or 12th man since he can play SG & SF and emergency PG, and Beasley is likely heading to the D-League.
SF – Projected Starter – Danilo Gallinari
Ohhhhh, the fun Gallinari days of August 2015, where I envisioned if everything went right, it could be a shocking surprise.  Well, he was top-50!  Then, yet again, got hurt…  I'll file that one in, "kinda close, could've been worse".  On the second and last year of a cheap deal, and with the way the Nuggets have shown no inclination of building for near-term success with their lack of FA buys, I think they want to dump Gallo at the deadline too.  Unlike Chandler who is blah and Manimal who is atrocious on defense, Gallinari could fit on any team at SF or PF.  As a starter, or a 6th man.  But until then, I think we get something close to last year which was 45th in per-game, with the risk of injury/trade keeping him well below the top-50.
Key Reserves – Will Barton, Juan Hernangomez, Axel Toupane
This will be entirely Barton's show, and I doubt we see much of either of the other two.  Despite a rough finish, Barton was actually BETTER than Harris in per-game metrics, despite playing 4 fewer minutes.  He had a really underrated season that I think a lot of people will shrug off as a points-only contribution on a bad team.  But he chipped in 5.8 REB, 2.5 AST, 0.9/0.5 STL/BLK, and 1.4 treys in 15-16!  I expect a similar output this season.
PF – Projected Starter – Kenneth Faried
Well, Faried might play like 20 MPG, so "starter" is only relative to "standing there on the opening tip".  Manimal might top my list as someone who needs a fresh start on a new team.  They jacked his contract then leaked they don't like him.  Such bipolar dynamics going on!  Yet another guy they obviously want to move ASAP.
Key Reserves – Darrell Arthur
I guess Darrell Arthur was a free agent who signed!  But he didn't want to go anywhere else, and got a nice little piece of change to remain in Denver as a PF/C backup.  We obviously rave and rave on the guys we're about to talk about, but Arthur was fairly serviceable last season.  0.6 3PTM 0.8 STL 0.7 BLK is nothing to sneeze at in the deepers, and 21:39 MPG could happen again.
C – Projected Starter – Nikola Jokic
Again, this is all relative, as we could see Nurk coming in for Faried as an early sub and move Jock Itch to the 4, and more Joke playing the 4 with Faried more as the 5; it's just a floating system.  But of these two young, buzzy, Euro bigs, I think Jokic plays more minutes.  As I raved about in the top-50, Joke Itch was 66th in per-game last year despite playing 21:39 MPG last season (just now seeing he and Arthur played the exact same MPG, weird!).  He was fantastic post-ASB, especially in April, and here's to hoping we get a lot more Nurk/Joke minutes than not.
Key Reserves – Jusuf Nurkic
The young Nuggets team is going to have a pretty fun second unit.  You yank out Gallo and Faried at the 5:00 minute mark, and put in Barton and Nurk.  Pretty fun times!  A big reason I'm not as bullish on Nurk vs. Jokic is Nurk has battled through several injuries and is stuck at C-only.  A Nurkic/Faried frontcourt is pretty blah for floor spacing.  So sub in Nurk for Faried to bang around second units, and I think we see an improved REB rate, much better FG%, and if this 35-pound weight loss is for real, a healthy season let's hope!
JB's 2016-17 Projection: 39-43
A team on the right track…  On the "high ark" if you will… But it's still a ton of youth, and I think their ideal plan would be to move all the vets at the deadline.