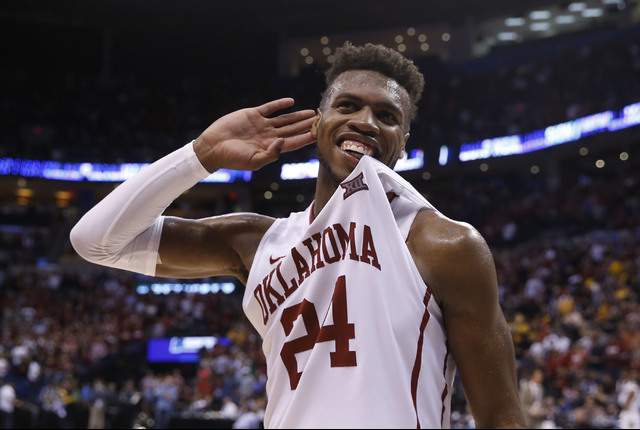 As many of you probably know, I have a major thing for shooters; particularly guys that are great at the end of the game.  Ray Allen, Reggie Miller, Larry Bird, Kyle Korver, Klay Thompson, etc.  Buddy fits that mold to perfection.  In order to be a great shooter, one must have have tremendous focus, and a great work ethic.  Based on that description, these are the kind of high quality guys that you want on your team.
Everyone knows that Buddy can shoot.  Almost 10 attempts from deep per game during his senior year.  He drained over 45% of those.  I see no reason why he won't average around 3 treys a game in the NBA.  The bigger question is: Is Hield Just a THRAGNOF?  I contend that he is not.
Please, blog, may I have some more?