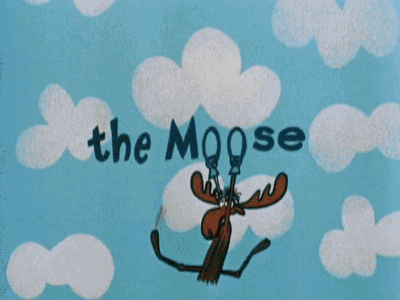 There are plenty of options to highlight this week, but everyone beware. Take caution. Put on your orange vests. The muuuuuuuuuuus is loooooooose!
Typically reserved for a football chant, every time the Hawks Mike Muscala hits a three, or even puts on those incredible '3's Goggles', the Bucknell grad garners a deep cheers from the fans. Now, listen, I know more than most that the Atlanta fans aren't the greatest in the world, but when you lose Al Horford and replace some of his minutes with Mike effing Muscala you gotta pull out all the energy you can! And then he goes and actually produces in his 20+ mpg. Unheard of!
13.7/5.0/3.0 on 61.5% shooting with nearly 2 3's per game is essentially a poor man's Horford. And that's exactly what ol' Mike has done the past week (don't worry about those boards…that's the Dwight Howard effect). I, mean, goodness…I wanna be like Mike. Maybe that's just because I'm white, but for real, there's a lot of value here.
And he's not the only one…Here are the 7 Ahead for Week 5!
The 7 Ahead
5-game week: N/A

4-game weeks: ATL, CHA, DAL, DEN, DET, GSW, HOU, IND, LAC, LAL, IND, MEM, MIA, MIN, NO, OKC, ORL, PHI, PHO, POR, SA




2-game week: CHI, UTA



Weekly League Streamers (by Y! ownership percent on Sat/games this week): Mike Muscala (25%/4), Jonathan Gibson (5%/4), Jon Leuer (38%/4), Vince Carter (18%/4), Dion Waiters (28%/4), Langston Galloway (6%/4), Sergio Rodriguez (37%/4), Tony Parker (29%/4)
Stream days: Tuesday, Saturday
Overall Thoughts: Happy Thanksgiving! As the season starts to settle out a little some productive names are emerging, and I'm talking about just the names that are false fire flashes in the pan, either. Seth Curry, love ya, bro, and your bro, but the lasting effect of your value in fantasy is currently mitigated until you can prove some sustainability. Looking at some available players this week on 4-game teams, though, and you can find plenty of reliability. Somehow Vinsanity is still a productive NBA player, but he's not alone. Tony Parker, Dion Waiters, Jon Leuer, and Sergio Rodriguez are all proven veterans that are largely available. The trouble with this week is that there aren't many streaming options since Thursday's off the calendar, but some of those guys mentioned above, including Muuuuuuscala, may be worthy of rostering in hopes of more than just a stream. The best storyline of the week will be the Lakers/Warriors matchup that features that teacher vs. the apprentice? Does Luke Walton have some secrets up his sleeve for stopping his old squad? We'll get to see it twice, on Wednesday and Friday. Need a late night attraction following your food prepping and leftover binging? There you go. Plenty of other great matchups, especially with such heavy game loads on Monday, Wednesday and Friday, that should make it a wonderful week of starting the Christmas season.
Monday: Dallas is desperately looking for some answers to their awful begin to the season, and may have found one in Jonathan Gibson. I still believe Seth Curry can  add some value to the Mavs and your team, but Dalls may have a diamond in the rough with Gibson. The undrafted free agent drained five 3's in 32 minutes on his way to a 26/6/3/2 line. That could very well be an aberration, but there are avenues to him bringing continual value at about half this rate. Sounds like a big drop, but to average 13/3/2/1 is worth rostering. Know what I'm sayin? Weeellllll, you should. The Spurs on Monday should be a great test of his offensive acumen and fantasy value for the week. He's worth a flier; Jon Leuer could also begin a strong week as the Pistons pull the Rockets on Monday. He's been a little hot/cold, but over the past two weeks he's averaging 10.9/7.4/1.6 with good percentages and almost a 3 per game. The Rockets aren't the bastion of defense, so the ceiling here is a great double-double.

Tuesday: With only four games on the ticket it's like the NBA is taking a lil' nap before the holiday break. Here comes Mike Muscala's value for the week as the Hawks host the Pelicans. With Anthony Davis likely locked in on Paul Millsap and Dwight Howard, Muscala may have an opportunity to show out against the second squad for New Orleans. He can stretch the floor, is big enough to bang around for rebounds, and has the favor of Coach Bud to put up shots when other weapons are on the bench. On the other side, Langston Galloway seems to be settling into a role as the third option in that offense. He displayed enough potential with the Knicks to maintain his 16ppg over the past week. Stream with confidence, especially with Jrue Holiday back as the point savior for the team.

Wednesday: The Luke Walton Lakers visit the Steve Kerr Warriors to kick start Thanksgiving! Seriously, I can't wait to watch this game. The Lakers have quickly adapted to the modern and up-tempo style of Walton's offense. I don't think they stand a chance at winning this game, but it'll be fun to watch Julius Randle show out and most likely get into a fight with Draymond Green before Coach Walton steps in to zen Julius back into his right mind. Karl Anthony-Towns vs. Anthony Davis should be a doozy to end the day, but before that we'll get some good looks at Sergio Rodriguez facing off against Mike Conley's Grizzlies and the continued Dion Waiters experience. Seriously, can we take a second to talk about Dion? This past week he's playing 33 mpg and hoisting up 20+ shots per game! Nope, not a typo. And nope, this isn't Syracuse. Shooting 41.5% from the field (a likely mark) he's averaging 19.3/3.5/4.3/1.3/1.3 on less than 3 TO per game. This is what Oklahoma City thought they were getting as a James Harden replacement, but maybe he just needed to take his talents to South Beach to realize his potential. I don't know if it's fully sustainable or reliable, but those numbers are really freaking strong. You're drafting those stats in the first four rounds, yet he's only owned in 25% of RCL's. Maybe it's time to change that…before he blows up against the Pistons.
Thursday: Gobble, gobble. Happy Food Coma Day. No games on the docket as the NFL owns the airwaves.
Friday: Now that we're all bloated and hating ourselves for eating so much damn turkey we can sit around and enjoy our NFL hangover with another full slate of games, as 30 teams take the court Friday night! Everyone points to Christmas as the unofficial start to the NBA season, but my argument is that it actually begins here. Yes, football's still in full effect, but we're one month in at this point and have essentially figured out contenders and pretenders. Two contenders facing off Friday afternoon are the Spurs and Celtics. In another universe that doesn't house LeBron James, Steph Curry, or Kevin Durant this might be the NBA Finals matchup we'd see in July. And in a previous universe, well, fantasy universe, at least, Tony Parker was a top 10 PG option. His age is seriously catching up to him, and has been the past few years, but he's drinking from that fountain of youth the past two weeks. By this point in the week we may see a full rewind back to his numbers that started this year, but don't doubt the wily veterans ability to produce when he and Pop want. Meanwhile, Vince Carter may be the only thing standing in the way of another Dion Waiters explosion when the Heat visit the Grizz.
Saturday: Five games compete with rivalry week in college football this Saturday, but until the 10:30pm tip off of the Wolves vs. the Warriors we're not finding a ton of excitement here. Of course, it's a Russell Westbrook day, which is always equivalent to drinking seven five hour energies and then base jumping off a mountain, but not too much else to love. Leuer against the Thunders bigs isn't the greatest thing in the world, and Waiters goes back-to-back.
Sunday: Now to end the week and officially hit our Christmas stride some juicy matchups line up the entire day. I'm praying Joel Embiid plays in the Sunday afternoon affair against the Cleveland LeBrons, because he's the only thing making this team fun to watch. That matchup could be incredible, though, if for no other reason than to see Embiid act like he's ascended to LeBron's level. And then tweet about it. #millennial. The Dallas/New Orleans contest could bring some offense, which would be good to end the week with our streamers, and then Mike Muscala and the Hawks travel out west to seek revenge from the Lakers after the beat them at home a few weeks ago. I'm telling you…it's going to be a wonderful week, with a perfect and full day of games to send us into December.
Now, DROP THOSE COMMENTS! And don't be afraid to send along any questions on trades, pickups or life! Good luck in Week 5, and good luck recovering from the feast on Thursday!