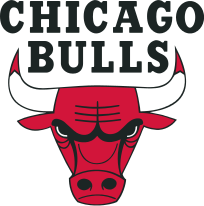 2017 record: 27-55
Key acquisitions:
Wendell Carter Jr
Jakar Sampson
Kaiser Gates
Antonius Cleveland
Key losses:
Paul Zipser
Noah Vonleh
Julius Stone
Jerian Grant
Outlook
Entering last season, most of the focus was on how the Bulls would adapt to the post-Jimmy Butler era. Given the current laugh-a-minute situation in Minnesota, it seems like the return of Lauri Markannen, Zach Lavine, and Kris Dunn has resulted in a big win for the Bulls. The team will be looking for big contributions from all three, as well as their marquee free agent signing of Jabari Parker and first round draft pick Wendell Carter Jr., to build upon a lackluster 27 wins from the previous year and, more importantly, show flashes of progression. The East is now Lebron and DeRozan-less, so the Bulls will be looking towards that 8 seed as a realistic target.
Point Guard
Playing the role of primary ball handler in Chicago will be Kris Dunn, who coming off a 43 game season, will be hoping for good fortune in the health department and deliver on the promise that so many Timberwolves fans believed in on draft night a couple of years ago. While on the court, Dunn produced, averaging 13.4 points, 6 assists, 2 steals, 0.5 blocks, and 4.3 rebounds over 29 minutes per game. The downside, however, is the percentages. If you draft Dunn in that 50-70 range, do so knowing that he shot only 43% from the field and 74% from the line (which is even more disappointing when you put into context he only achieved 0.8 treys per game). Like a lot of the PG's outside of the elite tier, Dunn does have his warts, but is an ideal target for punt percentages teams, given his penchant for picking up the counting stats. Backing up Dunn will be a once highly regarded prospect himself in Cameron Payne, another guard who has had his health issues in recent years. Unless injury hits Dunn (which is a very realistic possibility) leave Payne on the wire, especially as the Bulls will likely put the ball in the hands of Lavine and Antonio Blakeney.
Shooting Guard
Brent's man-love, Zach Lavine, will be getting the bulk of the workload from the two guard position. The Bulls will be looking for the former dunk winner to be the primary scoring option. After missing a large portion of last year, Lavine fans can be optimistic about his 16.7 points per game at the back end of the season in just 27 minutes. The counting stats around him, though, are not the most impressive. It is realistic to expect a boost in production from Lavine, a year more removed from injury, especially on a team that isn't plush with a player who is able to take the game away from the opposition, so a projection of 19 points, 4 rebounds, 3.5 assists, a steal, and good free throw percentage is what I expect. The downside are the field goal percentage and high turnovers. Lavine isn't a big target of mine in drafts but, if healthy, you can do a lot a worse. Maybe the biggest loser on the Bulls roster from last season is Justin Holiday, who not only put up fantasy relevant numbers, but was one of the few durable players that the Bulls had. Holiday averaged 31.5 minutes last year between the two and three, but given the new personnel and a healthier roster, it's reasonable to expect this to drop significantly, putting him more on the deep league fantasy radar. Another deep league target to consider is Ben Simmons' former LSU team mate, Antonio Blakeney, who will be worth keeping on the watch list as a very capable offensive player in case the injury bug makes an appearance in Chicago.
Small Forward
Can Jabari Parker play the three? Err yeah, not for me, but that shouldn't hinder his fantasy value too much unless it keeps him off the court (which again is also a possibility given his half-assed effort this pre season). Given the injury to Markannen, which will likely keep the Finnish star off the court for the first couple of months, Jabari at the 3 talk is all but over. A 23-year-old trapped in the body of a battered 32-year-old, Parker offers upside in the points and field goal percentage categories and will chip in some boards and threes as well. The downside is the lack of defensive stats and that is unlikely to change in Chicago, especially moving further away from the basket on the defensive end. The aforementioned Justin Holiday is likely to be in the mix too for minutes at the three, and might even start there, but to reiterate, I have no interest here unless Lavine goes down with injury. I don't see any fantasy upside in Chandler Hutchison just yet, so keep him on the waiver wire for now.
Power Forward
All my Lauri Markannen taking big strides forward took a big hit when he went down with injury and will likely miss the first couple of months of the season. This makes "Punch Bob Shit Bloke" (as I heard him referred to by Josh Lloyd on the Locked on NBA podcast) Bobby Portis an attractive late option. It's more likely Jabari starts at the four and Bobby finds his value on the second unit with impressive per minute averages, but once Markannen is healthy, Portis will be reduced to waiver wire-type role with the usual tantalizing flashes that keep a lot of fantasy owners interested. I am all for drafting Lauri at a discount and stashing him till healthy, as I think he can make an impact during the playoffs, especially if you can draft him in the 75-100 range. Regular season for show. Playoffs for a pro.
Center
And with the 7th pick of the 2018 NBA draft the Chicago Bulls select………….Wendell Carter Jr. out of Duke. WCJ might have been the only person to demonstrate his defensive talents on a Duke team that transitioned to zone defense. You can make an easy argument that Carter Jr makes those around him better. I am looking forward to seeing a Carter Jr/Markannen partnership down the road, but injury and the presence of Robin 'Sideshow Bob' Lopez will make it a slower process than some of us wish. Lopez won't pose a season long threat, and it is likely that after an impressive summer league and solid preseason that the Bulls might already be looking at WCJ as their primary center. Boards/Blocks/FG% are Carter Jr's calling card without killing you from the line (74%). He won't be a primary offensive option, but I fully expect, after a few months, that he becomes a nightly double-double threat with a couple of blocks per game to boot. You could do a lot worse than taking a flyer on the big man with some of the best fundamentals from this year's draft class.