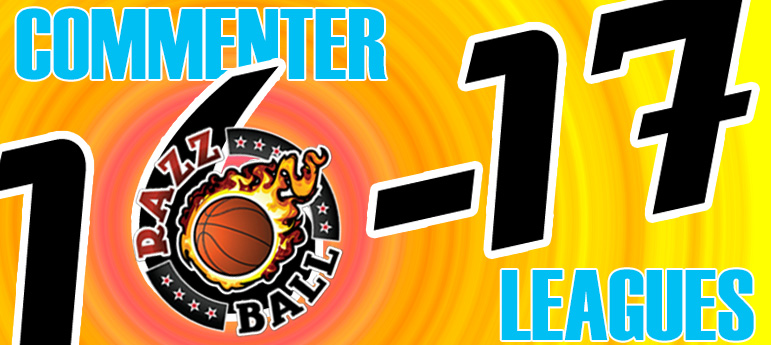 It's time to hand out some hardware!  Drop the confetti, grab your Star Wars gold medallions, polish off R2D2, and queue the trumpets, because…  The UNC Tar Heels are National Champions!  Wooooooo!  Man, what a season from the Heels… My terrible bracket in the Razzball Pool had the final game right, so I still ended respectable!  More on that later…
Anywho (as my ADD takes over and buries the lead), the 2016-17 RCL Champion is…  The Doc is In!  Besting the WE-GOT-A-TROPHY! with a 117-52-2 regular season record, the Doc got a trophy indeed!  Led by the all-around superstars of Kawhi Leonard, Otto Porter, and of course the tripdub machine Elfrid Payton, the Doc will forever live in infamy, and is our newest member of the RCL Hall of Fame!  Long live The Doc!
With the first place finish (as detailed in the Sign-Ups post), The Doc will get a $50 Amazon gift card, plus an amazing Shaming Video that we'll work out.  Ugh, I dunno if I'm ready for this again!  And not to be overlooked, 2nd overall finisher A Very Solid Team in the Philzilla's Pac Coast Razzer league has secured a $20 Amazon gift card.  Both you guys reach out to me at [email protected] to claim your prizes, and Doc, go easy on me with the eating challenge ideas!
Be sure and check back with us in September, for your shot to join legends High as Greg Kite, Akron Lebrons, Nick is Razzy, and now The Doc is In for your shot at RCL infamy in 2017-18!
You can take a final look at the RCL standings updated on our Standings Page, and here's a breakdown of all of our 23 RCL Champs, in order of how they finished by reg. season record:
Please, blog, may I have some more?