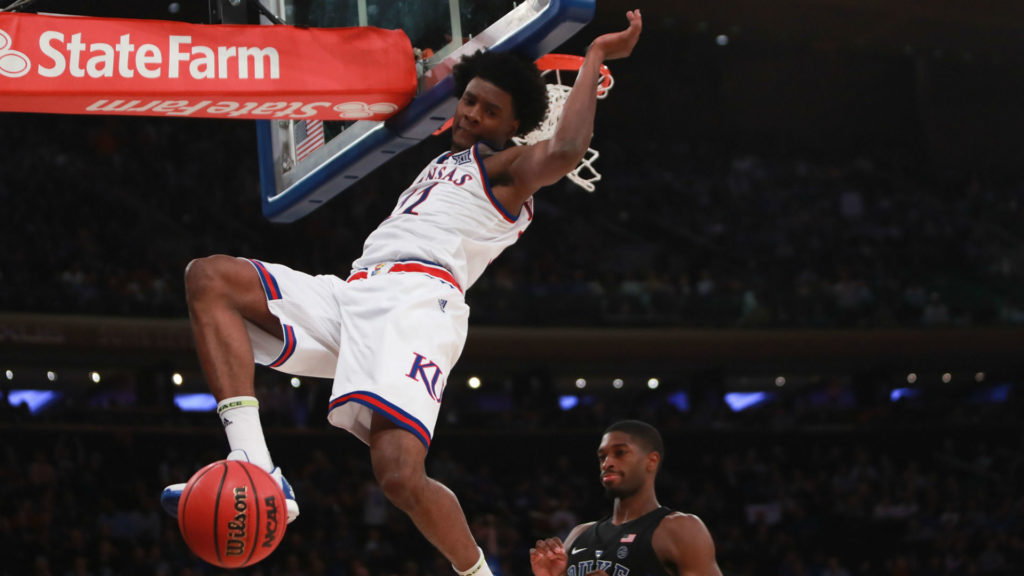 Welcome back Razzball Nation, to yet another edition of Dynasty Deep Dive on your Superbowl weekend. I hope the week has bought you more joy than I am currently having, being housebound with the worse pain imaginable from my back, currently making me the Brandon Roy of the fantasy basketball world. But unlike that of the aforementioned, hopefully I can bring a little cheer to the future of your dynasty team and not leave you hanging like the former all star did back in 2012; the show must go on.
So what of the week that was? Well, we are starting to see a little shape starting to take place with some of last year's draftees getting some more run (ala Ivica Zubac, Jamal Murray, Timothe Luwawu and Thon Maker), things starting to settle down from the hype that was Malcolm Brogdon, and a two week period to forget for Brandon Ingram, who averaged just 5 points (over 25 mpg), and shot an ice cold 22% from the field averaging just 11.8 makes in 8 attempts over that stretch (not to panic though, there are better days ahead).
So what have I got for you this week? Well, we will be taking a little look at those whose draft stock has risen over the past week, for all you draft pick hunters, in the world of college basketball.
Please, blog, may I have some more?