Like most of you, I've been through more fantasy drafts than I can remember. Online with old friends thousands of miles away, in-person with coworkers I'd deal with every day of the season. Basements, bars, over wings. Once, I was driving from one draft to another while the second draft was beginning, pulling over to make each of my picks until I arrived. There was a draft via text on a road trip before phone apps existed, a manual auction in an AOL chat room (not advisable), drafting online for one league while drafting in-person for another, slow-drafting, making it so that I was checking my phone every 10 seconds when the next pick might not be made for 17 more hours. Some day, I'd really like to do something on par with the show The League and draft in-person at one of the NBA Summer Leagues.
I did end up having a pretty sweet drafting experience this season. So, one of my favorite bands is 311, and I'd never seen them live in the 20+ years I've been listening to them repeatedly. When I found out they'd be relatively close to me last fall, I decided I wasn't going to miss them this time. Okay, October 15th… why did that sound familiar? CRAP! My favorite league, my dynasty league, was having it's seven-round draft that night! Yeah, I could've pre-ranked… but, I'd traded up in the draft enough that I'd only be drafting on my phone for about 20 minutes… and it looked like the draft would be during the opening act. I determined I'd do both, draft at the concert and just ignore the opening act and hope I'd be done by the time 311 took the stage. I didn't count on the opening act being crazy-fun, but you can't have too much of a good thing. So, there I was, leaning against the back wall with Tropidelic providing a great soundtrack to me drafting some top rookies I'd been drooling over for months (we keep 18 players, so the draft is all about the rookies). I finished my last pick just in time for 311 to rock my face off (and psychedelically funk my face off) while I dreamed of my rookies turning into top 20 fantasy players.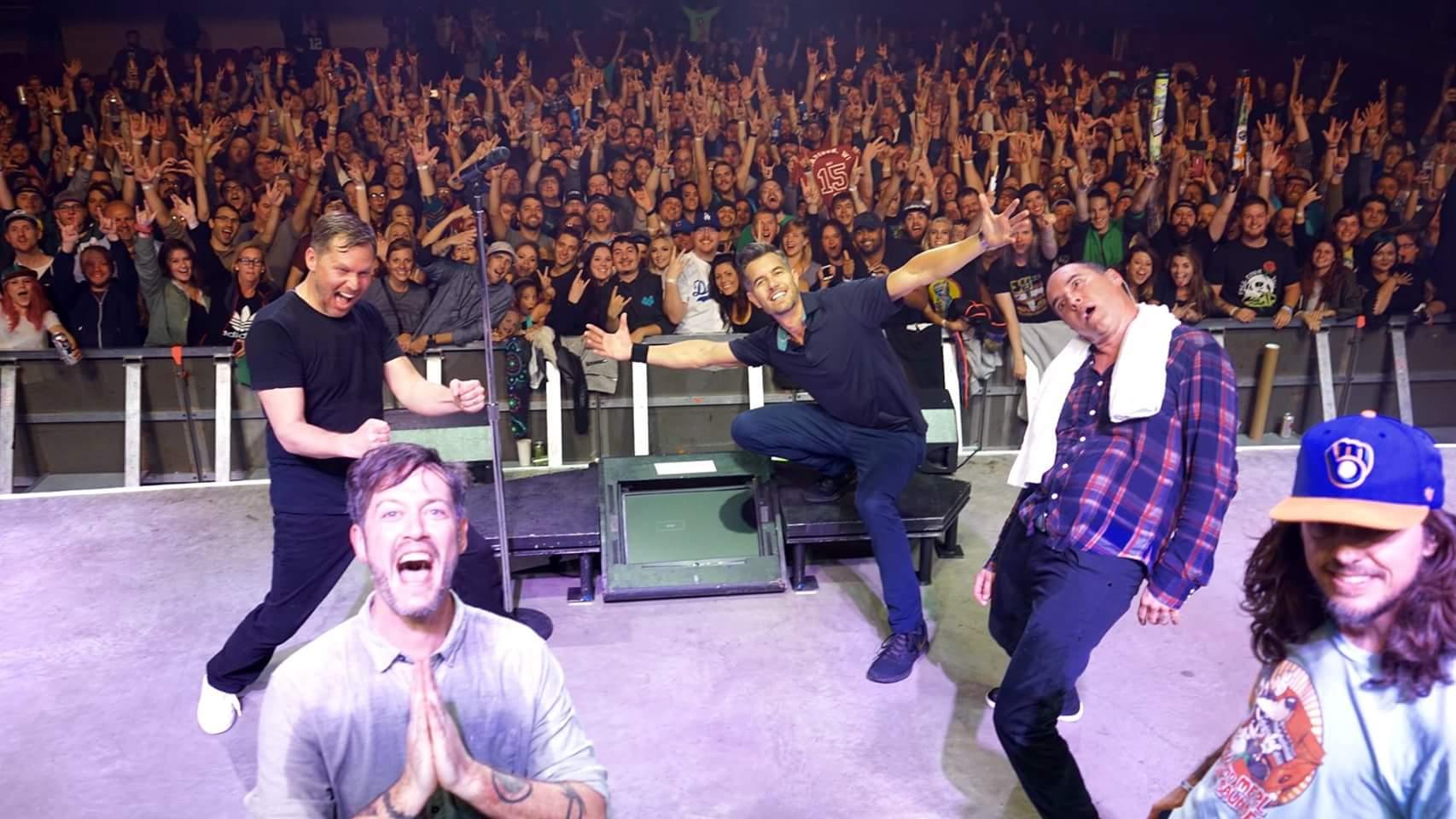 See me? Riiiiight…. there.
So, how are these rookies doing? Usually around this point, we're nervous about our rookies' future, since they're getting DNP-CDs and G-League stints. But this year at Christmas time, we've seen the best crop of fantasy rookies in many years. Though, it's not all the guys we expected doing the damage. For those of you that love trying to spot the future stars as much as I do, I'd like to take a look at the per-36 stats of the rookies we've seen. In case that's not familiar, it's their stats prorated to 36 minutes. It's not a perfect projection, of course, but I figure, in most cases, the rookies at their career peaks are going to play closer to 36 minutes than what they've played so far. And, while they likely won't get to 36 minutes exactly, they should make up for some of that shortcoming by greatly improving (a lot of these guys are 19 or 20) and by becoming larger parts of their teams' offenses in the future. It's not one-size-fits-all, as guys like Tatum, Simmons, and Kuzma might already be relatively close to what their peak minutes and team involvement might be (think of who's likely to join their teams in the next season or two). Some rookies have hardly played or have only been role players in garbage time against third-stringers, so this isn't going to be too predictive for them, either. But, I'd guess this'll give us a rough estimate of the type of players the rooks might be if they keep improving as we'd hope. I left out guys that have barely played, but that still leaves 45 rookies to check out.
Please, blog, may I have some more?