I was 8 or 9 years old when I, like nearly all other boys I knew of similar age, started seriously collecting baseball cards. This beautiful card was to blame for a lot of the shared madness.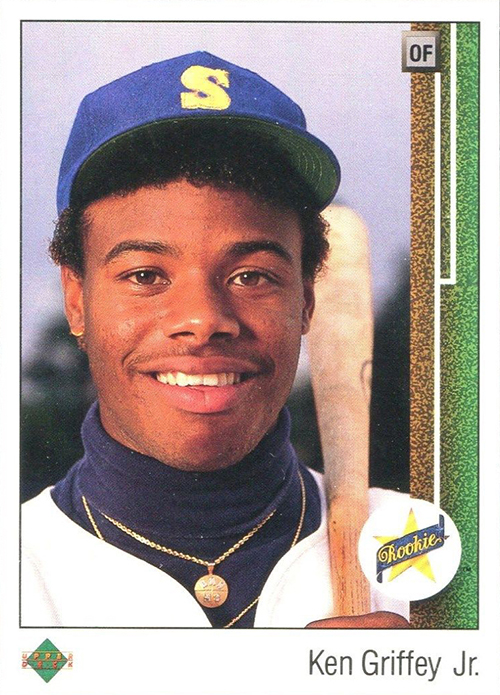 A fun, young player that wears his hat backward and is often featured in my Sports Illustrated for Kids magazines? And, what? A rookie card is worth more money? And one of his rookie cards will be in a set by a new company with much higher quality cards so that it'll be worth a lot of money (for an 8 year-old)? I must have this glossy picture of Ken Griffey Jr.
Thanks to my parents and some friends that were as crazy about cards as I was, in probably five years I had many thousands of cards and hundreds of Griffeys. I subscribed to Beckett Baseball Card Monthly all along, and I'd track my most expensive cards month-by-month on a primitive Microsoft Works, I think, creating line graphs to show how rich I was becoming with my handful of cards worth over $20 apiece! Anyway, I sort of still do the same thing with my fantasy players. I'll track rankings when they come out weekly, updating both season-long and dynasty when I really have the time. It's a great way to know the market value of your players. You might also benefit from tracking player rater data, since it's what's actually happened instead of a prediction of what might happen. Though, a rest-of-season rankings projection does take the season data into account, as well as prior seasons and facts about past or present injuries to the player or his teammates. There's value in paying attention to both, of course.
Want the best tools and projections to help dominate your league? Check out the Stocktonator, the byproduct of Rudy and machine making love. Click HERE for a FREE 3-day trial.
Last week, I talked about second-half sleepers that could be increasing in value. This week, we're going to identify who's already had an increase for a sustained amount of time. I think it would help us to look at the past two months of player rater data. Because of the fantasy sites we use, most of us only ever check the season-long stats, as well as the last month/30 days, 15 days, and 7 days. Basketball Monster allows us to look at any range of time for the season. I chose the last two months, because 30 days or less is a pretty unreliable sample size. And, looking at the last two months cuts off roughly the first month, in which quite a few players were struggling a bit with their new teams and/or teammates. These are per-game numbers (through 1/23) so that we account for injuries, at least somewhat. I'm just going to mention the players that are significantly higher than their preseason and/or season long rankings. What should this tell us? These unexpectedly high players are likely showing us who they are right now and who we should expect them to be the rest of the season. That is, unless they've had a significant run of games where they took on a higher volume of action due to injured teammates. One last thing: the rating is actually more telling than the ranking, as a player can be putting up exactly the stats we expected, but a couple players maybe have jumped ahead of him in rating, causing his rank to lower. He's not really worse, even though the rank would suggest it. Enough caveats. Here you go.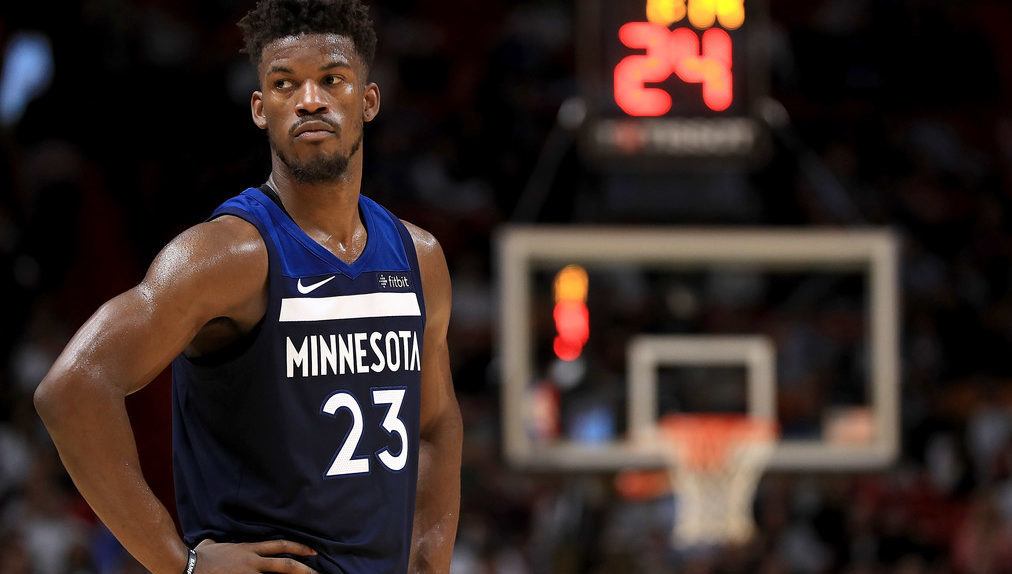 8-Category player rater rank/9-Category(+turnovers) player rater rank:
7/5 Jimmy Butler (very slow start)
9/8 Victor Oladipo
12/19 Devin Booker
13/12 Lou Williams (situation likely changing soon)
17/14 Jrue Holiday
18/11 Nikola Vucevic
20/15 Andre Drummond
23/27 Donovan Mitchell
28/28 Gary Harris
31/21 LaMarcus Aldridge (Kawhi's been out. Kawhi will continue to be out.)
34/49 Lonzo Ball
36/48 Kris Dunn
39/43 Dario Saric
42/34 Josh Richardson (backcourt injures are helping, but Waiters is out all season)
43/42 Tyreke Evans (his run might be over soon with a Conley return and/or a trade)
45/45 Jamal Murray
46/38 Clint Capela
49/39 Nikola Mirotic (likely on the move)
54/52 J.J. Redick
These are the guys you hope you drafted. I'd feel pretty comfortable valuing most of these guys at those spots. Maybe we can still get them at a slightly discounted price. And, if it's likely that not too much changes in these players' situations by September, then start thinking of this as their value for next season. Especially helpful if you realize this in a keeper league before your league-mates do.
This week's classic fantasy line:
Here's a great month (11 games) from a guy that those new to fantasy bball might be surprised to see. That old man role player that won an NBA Finals MVP a few years back used to be a dunk contestant/alpha dog before he was (wisely) asked to sacrifice his offensive game for team success. Here's Andre Iguodala's February, 2007: 20.0 ppg/6.5 rpg/7.6 apg.