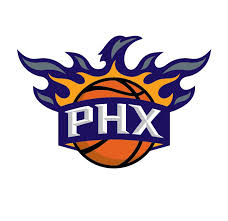 2017/18 Record: 21-61
Outlook:
Despite being one of the youngest teams in the NBA, the Phoenix Suns were expected to at least perform a little bit better last season. A shaky start led to a quick coaching change, as the team fired head coach Earl Watson after 3 games (and 3 losses) and named Jay Triano the interim head coach. The Suns also made a bunch of in-season personnel moves, with the biggest being the trade of disgruntled point guard Eric Bledsoe to the Milwaukee Bucks for Greg Monroe and some draft picks.
The Suns enter this season with new head coach Igor Kokoskov, the number one pick in the draft Deandre Ayton, and a bunch of new faces thanks to a number of off-season moves. I do not expect the Suns to battle for a playoff spot in the stacked Western Conference, but they should be more competitive this season. Also, there are a number of position battles to keep an eye on this preseason that could have a big impact on fantasy values. So let's take a look:
Key Acquisitions:
Ryan Anderson
De'Anthony Melton
Elie Okobo
Key Losses:
Alan Williams
Brandon Knight
Marquese Chriss
Derrick Jones
Tyler Ulis
Point Guard:
How the point guard situation shakes out in training camp could have a big effect on fantasy basketball. The Suns are expected to play at one of the fastest paces in the NBA and their point guard will be leading the attack. As it stands right now, rookies Elie Okobo and De'Anthony Melton, along with 2nd year player Shaquille Harrison, will be vying for the starting job. Okobo seems to be the front runner, but Melton turned some heads in Summer League. If one of them were to win the starting job, they would immediately have late-round value in fantasy. There is a really good chance, however, that the Suns could make a trade for a veteran point guard before the season starts. The latest rumors have the Suns trading for Clippers' guard Patrick Beverley. Beverley would have top 100 value on the Suns and makes a nice speculative pick-up. There is also a chance that the Suns could play Devin Booker at the point guard spot and move Josh Jackson to the 2-spot. This would be huge for Booker's already high fantasy value because of the added assists he would get. But, since Booker is out for 6 weeks with a broken hand, we will not know if this will be the case until after the season is underway.
Shooting Guard:
The Suns have one of the most exciting up-and-coming shooting guards in the League in Devin Booker. Booker can put up 50 points almost any night and showed last year that he can run the offense as well. After he recovers from his injury, I expect Booker to make the jump to near-elite fantasy player. There is some mystery heading into training camp about who will back-up Booker at the 2-spot. 3-point specialist (and THRAGNOF legend) Troy Daniels is the most likely candidate, but there is a chance the Suns could move Josh Jackson or TJ Warren from small forward to shooting guard to help clear up the log jam on the wing. Jackson and Warren should both be on fantasy teams and Daniels could work as a final pick on teams desperate for threes or on rosters in deeper leagues. This is a position battle to watch this preseason.
Small Forward:
The Suns have really created a problem for themselves at the small forward position. They signed veteran (aka old) Trevor Ariza in the off-season and made a draft-night trade for Mikal Bridges, while they already had top draft pick Josh Jackson and the efficient TJ Warren on the roster. There is a good chance that the Suns' opening night starting five is: Okobo, Jackson, Ariza, Ryan Anderson, and Deandre Ayton. Booker would then come back and push Okobo to the bench (if the Suns do not trade for a point guard). Neither one of the lineups is ideal for real-life basketball, but it could be a nice boost to Jackson and Booker's fantasy value. I am starting to suspect that Warren will be traded during the season, which would free up playing time for Bridges. Warren will have fantasy value as one of the top scorers on the 2nd unit, while Bridges will not be fantasy-relevant until early 2019. Ariza should have similar value to last season and will be relied upon more as a scorer as long as Booker is out.
Power Forward:
The Suns became the lucky team to take on the outrageous Ryan Anderson contract. While this move is kind of a head-scratcher in real life, it is a fantastic move for Anderson in fantasy. The Suns have already said that Anderson will be the starter and he should provide his normal help in threes and boards. He will be owned in fantasy leagues, but not by me. Backing up Anderson will be 3rd year let down Dragan Bender. On paper, Bender is the perfect modern day stretch-4, but not-on-paper he is a modern day bench-4. I am sure at some point this season he will get on a hot streak and will be added in fantasy leagues, only to cool off and end up back on waivers. The wild card at power forward is new addition Richaun Holmes. Holmes was considered a fantasy sleeper last season in Philadelphia, but when Joel Embiid sat-out he could not even out-play Amir Johnson. Holmes has the ability to contribute in boards and blocks while also adding some threes, but he will have to show a lot during training camp to earn enough minutes to contribute to fantasy teams.
Center:
Center is the one position on the Suns where there will not be a battle. Number one draft pick Deandre Ayton will be the opening night starter and should play big minutes in a fast-paced offense. Ayton gets knocked for his defense, but he is in the perfect situation to be one of the top fantasy centers. Rookies are definitely a gamble in fantasy basketball, but Ayton is as safe as they come. I expect a lot of double-doubles. Not your standard 10-10s, but I am talking 20-15s. Throw in a block or 2 a game and you are looking at a fantasy monster in the making. The only challenger to Ayton's minutes will be the 35-year-old Tyson Chandler. Chandler can still be effective in limited minutes and could have some fantasy value if Ayton has to sit for any reason. Holmes could also get some minutes at center in smaller lineups, but Ayton is the only one to focus on.
Follow me on Twitter @TheFantasyDick and check out Razzball Fantasy Basketball on YouTube for all our videos and podcasts. Remember to Subscribe for all our latest videos and please Like and Comment on previous videos to help us grow. Thank you!