Tomorrow night baby!  The 2015-16 season is upon us, and thanks to all the readers and commenters, we've grown the staff to bring our deepest content in Razzball Hoops history…
We're making a few changes from last year, mainly our awesome team helping with the daily notes.  Unfortunately we're staying with bi-weekly podcasts, but with a big change!  A week or two into the year, we'll be recording in the wee hours of the morning to bring you Pods for your drive to work in the Americas.  They'll be much earlier from the start of games if you're listening elsewhere.  Shout out to our international readers!  When I win the lottery, I'm going to visit all of you on a worldwide Razzball tour and share a beer!  I'll be rich, so drinks on me!  And shout out to Slim, working around my crazy schedule as I get healed from being a vampire, and turned into a mere mortal.
With our growing team, "first, we would just like to get to know you!"  So meet our team below, and preview our weekly publishing schedule.  It'll go into effect next Monday, and I'll be carrying the torch with all the Daily Notes this opening week to kick off the season.
And no introduction to the season could be complete without 15-16 picks!  The writers stake their claims on their big calls for the season, with a few additional notes on their rationales.
Welcome to 15-16, a big welcome to our new writers, and let's have an epic season!
[We've also got two RCL Leagues with spots still open drafting tonight; if you'd like one more team before the start of the season, join today!]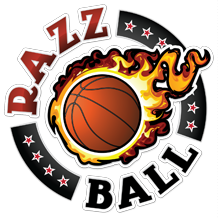 2015-2016 Razzball Basketball Weekly Schedule
MONDAY

JB
Daily Notes/The 7 Ahead – Brand new for 15-16!  I will putting out daily notes recapping Fri-Sun games, plus a bonus feature!  I'll be previewing the 7 days ahead for the week, helping to plan your lineups for streaming and optimizing your games played.  I'll recommend some pickups, some guys to bench, and hopefully it will help both weekly leagues, and plan out your moves for daily streaming or DFS starts.

JB
Razzball Elite League Update – Wooooo, 20-teamers fa life!  And because, I hope to get you through your case of the Mundays!  Hah, I just thought of a nickname…  When Mudiay plays bad, you've got "A Case of the Mudiays!"
TUESDAY

charlie
Daily Notes – Hello Razz-ballers!!! For those who don't know me, I am Charlie and I will be writing the daily notes series as well as my RCL recap!

JB
&

Slim
Podcast – Slim: It comes with a heavy heart and a tear in my eye that I do hereby announce my Razzball retirement. There was once a time I thought I would be here forever, whether that time was going back and forth with Kai about Nerlens Noel or discussing the finer points of punting FT% with Mac, it is now over. The plan now is to sell out as hard as I possibly can. My fantasy life will no longer be waylaid by knowledgable fans or reasonable questions. Instead I'll follow in the footsteps of the great Yahoo and Rotoworld writers and focus all my attention on snarky anonymous questioneers. No longer will I discuss why Andrew Wiggins is so good and only focus on why his rookie numbers represent a harbinger of the second coming of DeMarre DeRozan. *wink wink* If I'm truly lucky then all my time will be focused on what the internet was designed for – Trolls – henceforth to be referred to as 'Scott the Rattler'. Here at Razzball there just aren't enough Scott the Rattlers for me to be able to curl up into my fetal position of despair and question whether my life has any meaning at all. I guess what I'm trying to say is that you, the one who is reading this, is the reason I do what I do. I don't do this simply because of my ego driven desire to hear myself speak and have others confirm… Oops, I didn't mean to say that outloud. I meant to say that I do this because of all the entertaining conversations I've had with each and every one of you. Yes even you, you cute little rattler. On second thought, check that, I'm not going anywhere.

Dan A
Buy/Sell – What's good Razzball faithful? Dan A. is back for year three doing the Buy/Sell article on Tuesdays. In Basketball terms, this is the year it all has to come together for me, or my option won't be picked up. Editor JB has grumbled that I'm a 'permanent potential' sort, and he needs to see me justify my high draft position, and drive the lane, stop taking mid-range flyers. In real life, I set a hell of a pick, and have a fondness for longballs. In Razzball, I bring you rising/falling stock, break down trade scenarios, tell you which guys I think are undervalued, and crack wise. Oh, and I'm an unapologetic Raptors fan, but an apologetic Canadian.

Pete Nice
Boards-N-Blocks – After a lengthy PED suspension (damn that herbal chai!), Pete Nice is back in the saddle again for another season of Boards-N-Blocks action. As the name implies, I'll be looking at dudes who give you the best combination of both categories – think Anthony Davis, DeAndre Jordan, Rudy Gobert, Mark Eaton, Ewe Blab, you get the picture. I'll also throw a few little guys like John Wall who can get you a block from time to time. And for all you D-League junkies out there: If you ever need some inside dirt, I live within three miles of the home court for the Delaware 87ers. You want to know what the center for the Reno Bighorns ate at Red Robin last night? I got you. You want to know if the Rio Grande Valley Vipers hit the local massage parlor last night? Razzball will cover my investigative piece into the matter. Right JB?
WEDNESDAY

Matty
Daily Notes – What's up, Razzball Nation? Matty here, coming to you from the Great White North. As a long-time fan and player of the game of basketball, I'm proud to be part of the outstanding stable of writers at Razzball for the 2015/2016 NBA season. I've learned a great deal by reading the articles and comments sections on this site and it has been a huge part of my fantasy basketball success to date. This year I have the opportunity to share my experience and opinions in what I hope will be a unique way that resonates with the community. Throughout the year you can look for my takes in the Wednesday morning daily notes along with some feature pieces that are inspired by events of the season. Hit me up on Twitter anytime @moneyballmatty or drop me a line in the comments section – always happy to chat roundball! Cheers.

charlie
RCL Update
THURSDAY

Peter Kap
Daily Notes – Glad to be back for a second year. This year, I'll be writing Daily Notes and occasional injury updates. As a DC sports fan, I'll be rooting for John Wall and Bradley Beal to carry the Wizards far into the playoffs. Hopefully we can make a deep run to entice Kevin Durant to come back home. One can dream, right?

JB
&

Slim
Podcast – JB: Slim is an American hero!  Although we're getting great feedback from all around the world.  Slim is a global hero!

Adam
Waiver Wire – Hey Razzball Nation!  Adam here!  I'm currently a Junior at USF getting a degree in IT, to work towards a career in sports analytics.  Basketball and stats in general have always been a love of mine, so this career seemed like a perfect marriage of the two.  It's been awesome connecting with everyone during the off-season, and I'm sure we're going to have a lot of fun this year!  I'll be writing the Waiver Wire column. (Name tbd, but thanks everybody for the input so far!)  I'll probably end up helping with some of the other content between semesters, but we'll see.  Best of luck on the season, may your players stay injury free, and may your waiver pick-ups prosper!
FRIDAY

JB
Daily Notes – Ending the week strong!  Should be getting a lot of premiere Thursday Night matchups, so expect a lot of LeBron fart jokes and Russell Westbrook fashion slams.  It's going to be high-brow humor!

Drew
Whose Line Is It Anyway? – Drew came up out of the swamps surrounding Washington, D.C., and is an NBA junkie with a deep and conflicted love for the Washington Wizards– deep because they're great, and conflicted because they're terrible. Drew is a total stat-head and line junkie (not those kind of lines) and will be doing a weekly article on Fridays called "Whose Line is it Anyway?" that will highlight the craziest stat lines of the week, providing some thoughtful insight and irreverent analysis on the week's nuttiest numbers.

Stro
8-Cat (every other week) – I'm Dan, I go by the alias stro as that is my team name in the league I play in. I'll be providing articles and insight into 8-cat rankings for Roto leagues. I reside in Melbourne, Australia and I'm happy to answer any questions you guys needs help with. Follow me on Twitter @stroswift.
SATURDAY

danb
DFS – I write a weekend DFS article here at Razzball.  Go by the name Daddybigs in the DFS world.  Have been playing fantasy sports for 22 years and DFS since 2011.  Living in the suburbs of Chicago my whole life, I was lucky enough to watch Michael Jordan and the Chicago Bulls win 6 championships.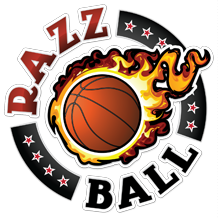 2015-2016 Razzball Basketball Staff Picks
A few notes on the picks from the brass:
JB – Of course I'm the only one who has seen all the picks put together before this went live, but interesting to see 4 writers (including me) going with Cavs v Spurs with the Spurs winning it.  Slim and I obviously love our Wiggins, with charlie on the complete other side.
Slim – Obviously Wiggins is the sleeper since everyone else seems to think he's DeRozan.  Bust = Bennett, looked that one up in a thesaurus.  By Y! predraft ranks it's gonna be hard to top Capela. Closest thing to real answers I've got.
charlie – IT2 had 19.0 points, 5.4 assists, and 2.1 rebounds in 21 regular-season games with the Celtics last year, and I think another year of development in Brad Stevens' offense will help his efficiency stats as well. Thomas should get all-star consideration as the best player on a playoff-bound Boston team. I think he's going to fill up the stat sheet as the most exciting sixth man in the league this year.  Love the talent of Andrew Wiggins. Love his potential. But I don't see him making "the leap" in his second year on a rebuilding Minnesota team. Wiggins will score around 18 PPG again, but this preseason has shown he needs to increase his assists, rebounds, steals, and blocks to be a true fantasy force.  Hard to see anyone stopping LeBron, Love, and Kyrie right now. When they were healthy last season, this team looked destined for greatness, and I think they are only scratching the surface of what they can do offensively. Even with LeBron coasting through the regular season, there is more than enough firepower to win the East. Atlanta, Washington, and Chicago are all the biggest challengers in my opinion (also in no particular order) but it won't be enough to stop LeBron from reaching his fifth consecutive finals appearance.  LeBron almost singlehandedly won the Finals last season with, arguably, Matthew Dellavedova as his sidekick.  Substitute Delly, JR Smith's awful performance, and horrible injury luck for a motivated Kevin Love and Kyrie Irving and I don't see another team matching the Cavs in a seven game series.
Dan A – I know everyone's down on Valanciuans, but GM Ugiri re-signed him to a big deal, and stated in his exit interview that he's our guy, and that coach needs to go to him more. Given his ADP, of 8th round or so, he will be a steal.  Like much of my writing at Razzball, I'm going with my gut on this next one, like Dubbya did. But with a mess of a team, post surgery, and the triangle offense for a post up guy, I say you could do much better than Carmelo Anthony's ADP of around 20.  FT are a concern for Elfrid Payton, but he was on fire the last quarter of the season, and I love his upside. JB has him ranked at 42, and I'd love to get him there with my 4th pick.  And I think Kevin Durant will be a monster this year.
danb – McCollum can score and Portland will realize he's better then the often injured Gerald Henderson  Bust – Ty Lawson: off-court issues and Harden wants the ball in his hands as much as he can get.  Greg Monroe will have his best season to date.
We're looking forward to an awesome 2015-16 season, and thanks for being part of the Razzball Nation this year!