Next week, the 2010-11 NBA season will officially begin. Drafts are hot off the presses or hours away from taking place and the soft, wispy tufts of hair belonging to the league's 64th season smell downy fresh. But Razzball thought it would be important to look back at classic top 10 picks of yesteryear written by former Razzball writers.  All week we'll thumb through our old fantasy rosters and revisit our top 10 picks from each of the seasons that introduced us to a new decade. We already reflected on the top 10 picks from your 1959 and 1969 NBA fantasy drafts. Today, we look at the season that introduced us to the '80s. BHouston's Moses Malone was the reigning MVP, the Seattle Supersonics were league champions and two young rookies named Ervin and Larry would join pro teams on opposite ends of the country … and form a rivalry for the ages over the next two decades.. And now, we review your 1979-80 fantasy basketball top 10:
_______________________

Welcome, welcome sports fans. The Razz is arriving to you in glorious Georgia typeface to bring you the hottest picks for your fantasy basketball draft. So grab a pencil and get ready to explode your competition like a Ford Pinto, because we've got the inside scoop. And soon, so will you. I love the smell of fantasy basketball in the morning! Or afternoon! Or night! And now: The best bets for your 1979-80 fantasy all-stars!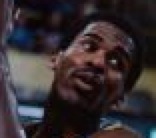 10. Robert Parish, GSW – This beanpole of a fella averaged 17 points, 12 rebounds and three blocks a game last season, which is fine for your fantasy team, but for how long? He may truly be a warrior, but he's no leader. If he doesn't get in with a few guys who can take pressure off of him, Mr. Parish will – ahem- parish.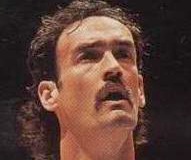 09. Rich Kelley, NOJ – Forget government cheese. Presdent Carter oughta start doling out andouille and jambalaya. Just look what happened when New Orleans fed Rich Kelley some soul food.  In his first three seasons, he averaged a lowly 8 points and 8 rebounds. Then last year, the Jazz big man finally heard the music and averaged 18 and 13. He'll start the season as Truck Robinson's backup but I bet that lasts about a week.


08. Earvin Johnson, LAL – I don't like suggesting rookies in these season-opening roundups. Guys like Kelley and Parish have played and proven themselves and one just never knows with rookies. Most rookies. Not this rookie. Boston's new rookie, Larry Bird? Who knows? But there's no question with Johnson. Combining Kareem, Wilkes, Nixon and now Johnson will be … I dunno, magical, I guess. The kid's gonna average a triple-double this season.


07. Julius Erving, PHI – Find me a hole in the Doctor's game. Go ahead, I'll wait. He'll cough up the pill a little too much (4 turnovers per game), but he'll make up for it with 23 points, 7 rebounds, 5 assists and at least 2 steals. It's a big man's world, but it wouldn't be nothing (nothin!) without a woman or a Dr. J finger roll.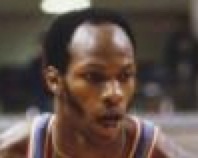 06. World B. Free, SYR – Dr. J should probably be in this slot, but Lloyd Free didn't rename himself World B. or grow out those mutton chops so he could be considered the seventh-best in the league. No sir. This game is about scoring and Lloyd Free does it better than any other guard in the league. There are better all-around players (just check out the next five), but few who will drop points on you like Free.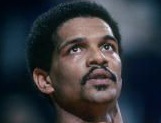 05. Marques Johnson, MIL – If Free is a gunner, Johnson's a marksman. Last season he ranked in the top 10 in points, field-goals and field-goal percentage. Similar to Parish, Milwaukee just doesn't have other bullets to fire at opponents, so Johnson should have his fill. Good for your team, bad for fourth-year Bucks coach Don Nelson, who I don't see as being able to hack it as a head coach much longer.



04. George Gervin, SAS – I have a friend named Gerfin. In college I nicknamed him "Iceman" 'cause I thought his name was Gervin. After I realized my mistake, I stopped calling him "Iceman." I made two mistakes on that occasion. The first was on my friend's name. The second was thinking there could be two Icemen in the first place. There can be only one. What else do I need to say about the league's reigning two-time scoring champ?


03. Artis Gilmore, CHI – The Bulls have put together a few dyn-o-mite teams in the last decade, but still never had a super-duper-star. Solid talent, yes. But nothing that could really blow your hair back. Thank goodness the A-Train rolled into town with his 24 points, 13 grabs and darn near two blocks per game. Not bad for the 117th pick in the '71 draft, eh? Would it be crazy to suggest that, say, five years from now, this team will have something really special going for it?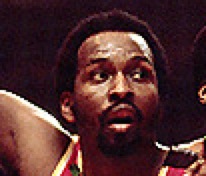 02. Moses Malone, HOU – Between Dr. J and Moses Malone, the only thing left untouched in the ABA is the multi-colored basketball. Big Mos has already been in the league five years and he's only 24. I'm still shocked that high schoolers can make it in this league, something I wonder if we'll ever see again … especially after this guy's body gives out in about five years. Ride last year's MVP until he gives.


01. Kareem Abdul-Jabbar, LAL – It's no accident that the top three players in this league are big men. This is a big man's game and L.A.'s big man plays that game more proficiently than anyone else. If Kareem goes anywhere other than first pick in your draft, drop out 'cause the league has at least one sucker in it and sucker-filled leagues aren't any fun. And now that he's got that Johnson kid feeding him the bean … oh doctor. Cap was top 5 in field-goals, rebounds and blocks. He would have been top 5 in points had he not improved his assist numbers by 1.2 a game … frankly, I'm still upset Malone got that MVP award.