Next week, the 2010-11 NBA season will officially begin. Drafts are hot off the presses or hours away from taking place and the soft, wispy tufts of hair belonging to the league's 64th season smells downy fresh. But Razzball thought it would be important to look back at classic top 10 picks of yesteryear written by former Razzball writers.  Over the next five days we'll thumb through our old fantasy rosters and revisit our top 10 picks from each of the seasons that introduced us to a new decade. We already reflected on the top 10 picks from your 1959 NBA fantasy draft. Today, we look at the season that introduced us to the '70s. Bill Russell had just retired that summer after the Celtics won their 10th Championship in 11 years. Meanwhile, Wes Unseld entered his first year in the league, legitimized the Bullets and promptly won the MVP. And now, we review your 1969-70 fantasy basketball top 10:
___________________

What's happenin' ladies and gents? Razzball comin' at ya. Today we're looking at the 10 hottest hoops stars for this season's fantasy draft. We've been here before and we'll be here again, spinnin' 'round and 'round like a Sly & The Family Stone record. Fantasy basketball: love it or leave it, man. And when your team comes in first, just remember who fed your thirst!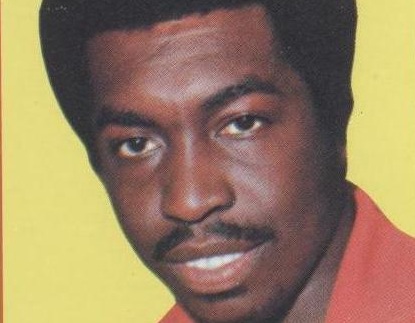 10. Earl Monroe, BAL – "The Pearl" lost a little luster last season with the addition of Wes Unseld in the middle. Monroe's points and assists went up, but there's only so many slices of pie for the team to eat, you dig? The former Rookie of the Year is good enough to adapt to the reigning Rookie of the Year. At the rate the Bullets are getting Rookies of the Year, maybe I shoulda put Mike Davis, the Virgina Union rookie, somewhere on this list.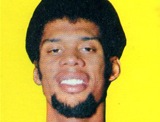 9. Lew Alcindor, MIL – If Mike Davis amounts to more than this kid from UCLA, I'll join the army. Watching Alcindor rip up the college circuit, it made you wonder if they could have just drafted him right out of high school. I know something like that will never happen, it's crazy. But you know what ain't crazy? Predicting that this guy's going to get you 20 points and 10 rebounds one day. Something tells me the name "Lew Alcindor" will remain in the game of basketball for years.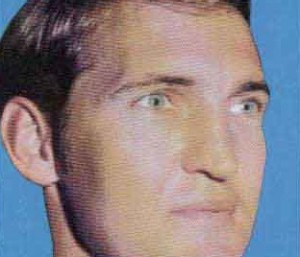 8. Jerry West, LAL – With Bill Russell retired, who's gonna stop L.A. from winning a title this season? And West is just the guy that's going to take 'em there … or, more accurately, West is just the guy who's going to dribble into the lane and dish off to the guy that's going to take 'em there. Don't expect Mr. Clutch to always net you (you see what I did there? "Net" you?) 53 points like Game 1 of last season's Finals, but don't always count it out, either.
7. Willis Reed, NYY – The Captain ain't never averaged anything less than 15 points and 11 rebounds. But tell me you think Reed's shown us everything he's got. You know what? Don't bother. I already know he hasn't. Would it surprise you if he dragged his own half-crippled carcass onto the floor if he thought it'd help the Knickerbockers win the Finals? It wouldn't surprise me. This guy could win an MVP if the wind blows right.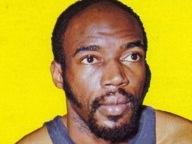 6. Nate Thurmond, SFW – I don't usually dig defensive cats, but Nate the Great is an exception. I've been saying for a decade that they oughta start tracking rejected shots. Thurmond would be somewhere near the top, I'm sure of it. Until they do count them, you're just gonna have to settle for his 21-point average and massive rebounds. The Warriors don't have much going for them besides Thurmond, which ought to be righteous for his numbers.

5. Billy Cunningham, PHI – The Kangaroo Kid doesn't do any one thing better than everyone else on this list, but he's steady-eddie when it comes to the big picture. I don't see him helping the Sixers run with the big dogs like Baltimore or New York, but I do see him being the most sturdy pick a fantasy hooper could make in the draft.
4. Wes Unseld, BAL – I fluctuated on "Sissley" when compiling this list. He's good, but he just doesn't strike me as MVP good. The Bullets won 21 more games in 1969 than they did in '68. Okay. Sure. But c'mon, man. He averaged fewer than 14 points a game as a rookie last year. Then again … that was last year and Charm City's bound to give Unseld twice as much rope this year. We'll stick him at No. 4. But I might deny the recommendation later on.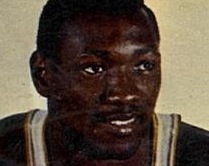 3. Elvin Hayes, SDR – Nothing against Unseld, but Hayes deserved the Rookie of the Year last season. He averaged over 14 points a game more than Unseld and was within 1.5 assists and rebounds from him as well. The difference here is that Unseld plays for the powerhouse that is now the Bullets, while the Rockets are The Big E. They ain't got nothing else. Enjoy his stats, avoid watching San Diego play at all costs. Ya dig?
2. Wilt Chamberlain, LAL – We've been hearing for three years that The Big Dipper's lost a few steps, he ain't able to dominate like he used to, that his weak free throw percentage is starting to be a problem. Bunk, man. The thing about the Stilt is that he started out so much better than everyone else, losing a few steps only brought him down to slightly better than everyone else. Barring some freak injury, there's only one man that might be able to stop Wilt.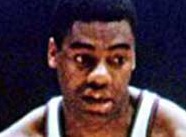 1. Oscar Robertson, CIN – I speak, of course, of Oscar Robertson. "Donut" was fifth in the league in points, first in assists and made-free throws and was named last year's All-Star Game MVP. You find me a classier cat than the Big O, I'll show you a different era than the one we're livin' in, chief.