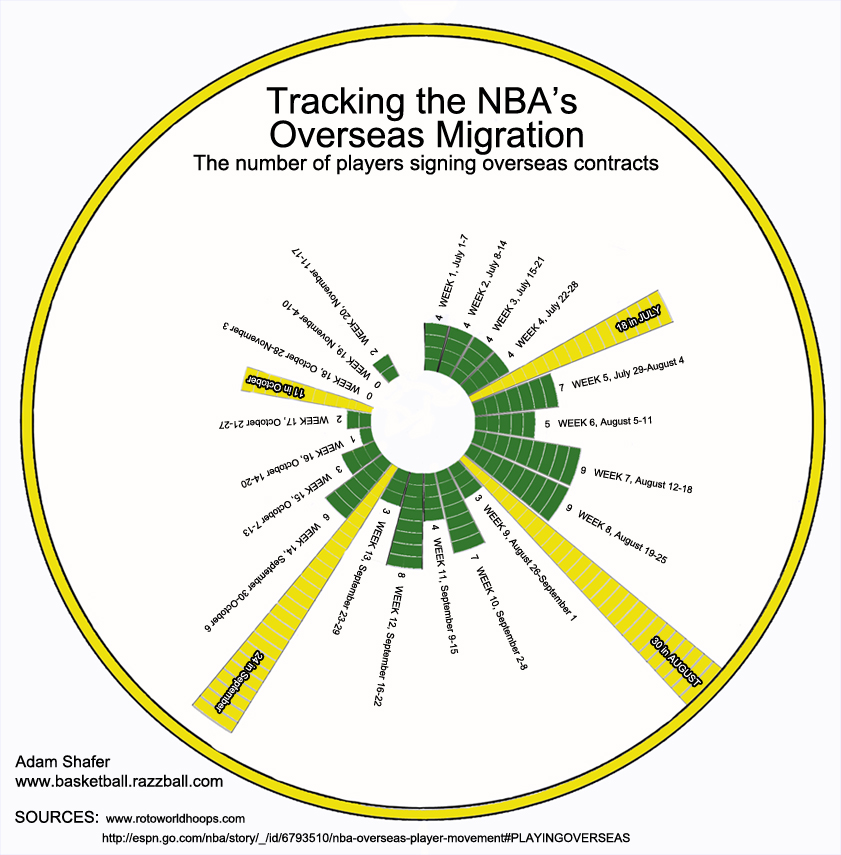 Week 20 in the NBA lockout brought the bleakest news yet, with the player's union opting to disband and the owners letting them. Time to celebrate! We've illustrated the pattern of players jumping ship since July 1.
Despite a dearth of open roster spots overseas, I'd still expect to see a spike in players freakin' out and going to Turkey (where most people who freak out end up) in the coming weeks. You'll notice almost no defectors during the height of the negotiations between the NBA and NBPA. I threw negotiations in quotes because I'm a snarky blogger and such behavior is what is expected of me.
Anyway, you could click on this ESPN player tracker that details which players are overseas, which players are rumored to go overseas and which players have no interest in leaving, or you could check out Razzball's infographic detailing the same exact thing (only with more colors!) months before ESPN got around to it.
S'up to you.