Well, the somber day has come where I have decided to hang up the sneaks (I keep getting kankles!) from Razzball, and focus on one thing more important and one thing less important in my life – my family, and my career.  Haha, if anyone at my job stumbles onto this, I'm only kidding!  When you work full time along with giving Razzball Hoops the love and tender care it needs, it can stretch you a little thin.
Man, 4.5 years leading the Razzball Basketball charge.  I thought it was only 3.5.  Can't believe I took this over at the tail end of the 2012-13 season, had my first articles get maybe 2-3 comments and sometimes none, and the community here grew to what it is today.  Still getting all you guys visiting after the season just ended!  It's awesome.  I know when people leave they get sappy, and blahty-blah they say emo things, but it's 100% true that the biggest thing I'm going to miss will be the comments and you commenters.  Just having people spend their time dropping by to chat hoops meant the world.  In that vein, hit me up any time on Twitter (@jbgilpin) to keep talking some hoops, and I'm sure Razzball Basketball is going to continue to be the best spot on the interwebs for fantasy hoops content.
Can't believe this is going to be my final post…  It's so weird!  Almost 6 years at Razzball, 8 writing for fantasy sports, and it's just become my time to retire.  Blabby run-on intro, JB, what else is new?!  Hah, so for my final post, I decided to take it on Daily Notes style, since that was my favorite part of basketball writing.  I thought it'd be the most fun to review everything from my tenure notes style, for a look back and the laughs and the cries (F you Andrew Wiggins!) over the years.  Slim and I are going to do a sign-off Podcast this week, then I am setting sail around the world (aka, going to spend more time with the family and my new dog).  So for the last time, here's what went down over the last 4.5 years of Razzball Fantasy Basketball:
ThrAGNOF – Has any term we made up been more pertinent to our Razzball lexicon?!  Threes Ain't Got No Face, baby!  Of course it evolved from SAGNOF on the baseball side, so not like it was our own unique creation, but the term and the fantasy application might be our most wide-reaching contribution.
#OccupyDraymondGreen – Occupy baby!  Oh cool, the Google found the graphic I took where I was the only expert to rank him top 100 his breakout season!  Musta felt like a kick to the nards to be out on DrayDray that year!
IT2/3 – Has a nickname ever been so fitting, or organically created?!  Which is he – is he IT2 because he's the second Isaiah Thomas?!  He's IT3 because he makes 3s?!  Well, he's both, and only 2/3 the size of a normal NBA player…  IT2/3 it is!
Dimebag – When you get 10 dimes, you need a bag for all of em!  Yeah, I say this term to myself when I see bottom lines on ESPN of guys racking up 10 dimes…
Bad Barbers – Holy crap, could they shave his name into my head any worse?!
Raymond Felton Being Fat – Hah, not like I wasn't piling on to an easy target – an easy BIG target – but that was mad fun for a stretch.  I forgot about this YouTube vid, which cheers me up to no end.  Definitely give it a watch!
I need some laughs on a sad day like this!  "…and just McFucks it!"
Monsieur Elbow – This one didn't take on as much as I hoped, but damn it this isn't a fitting highlight!
Deadspin stealing my GIFs – Thanks to Jay for helping us get launched with gfycat this year and helping us have the tools to make awesome GIFs!  Deadspin coulda asked for my KAT GIF!
Goromotaro – 20/20 games aren't too common, but they're more common than mentioning Joakim Noah these days!  Meh well, wanted to show this graphic one more time: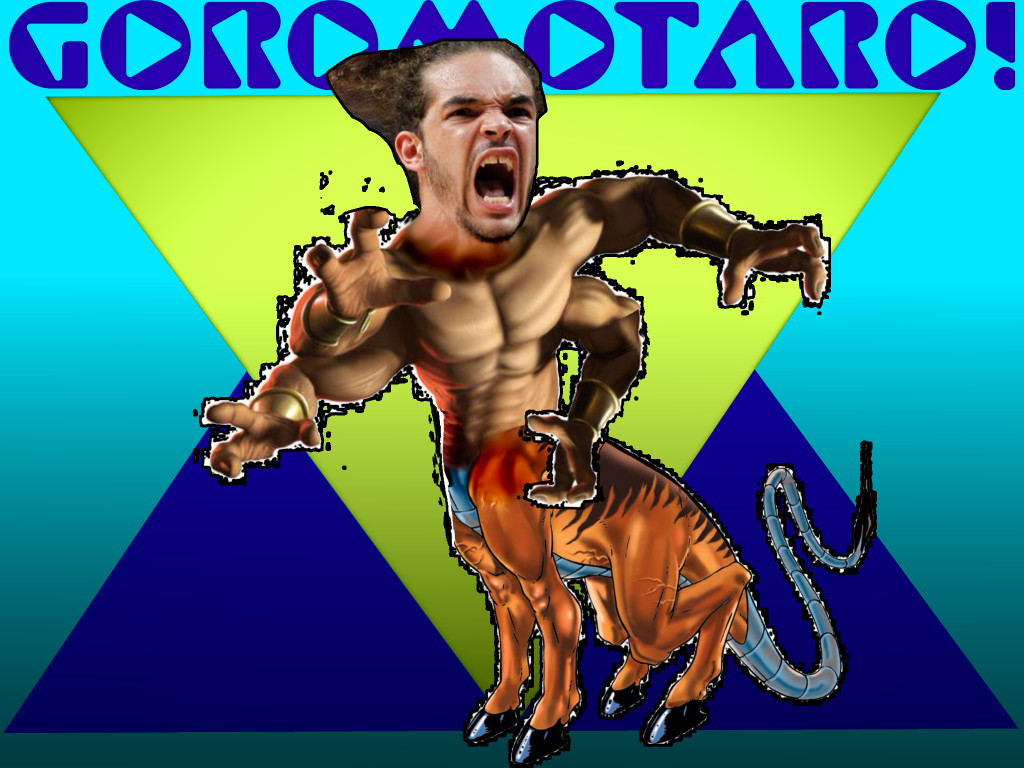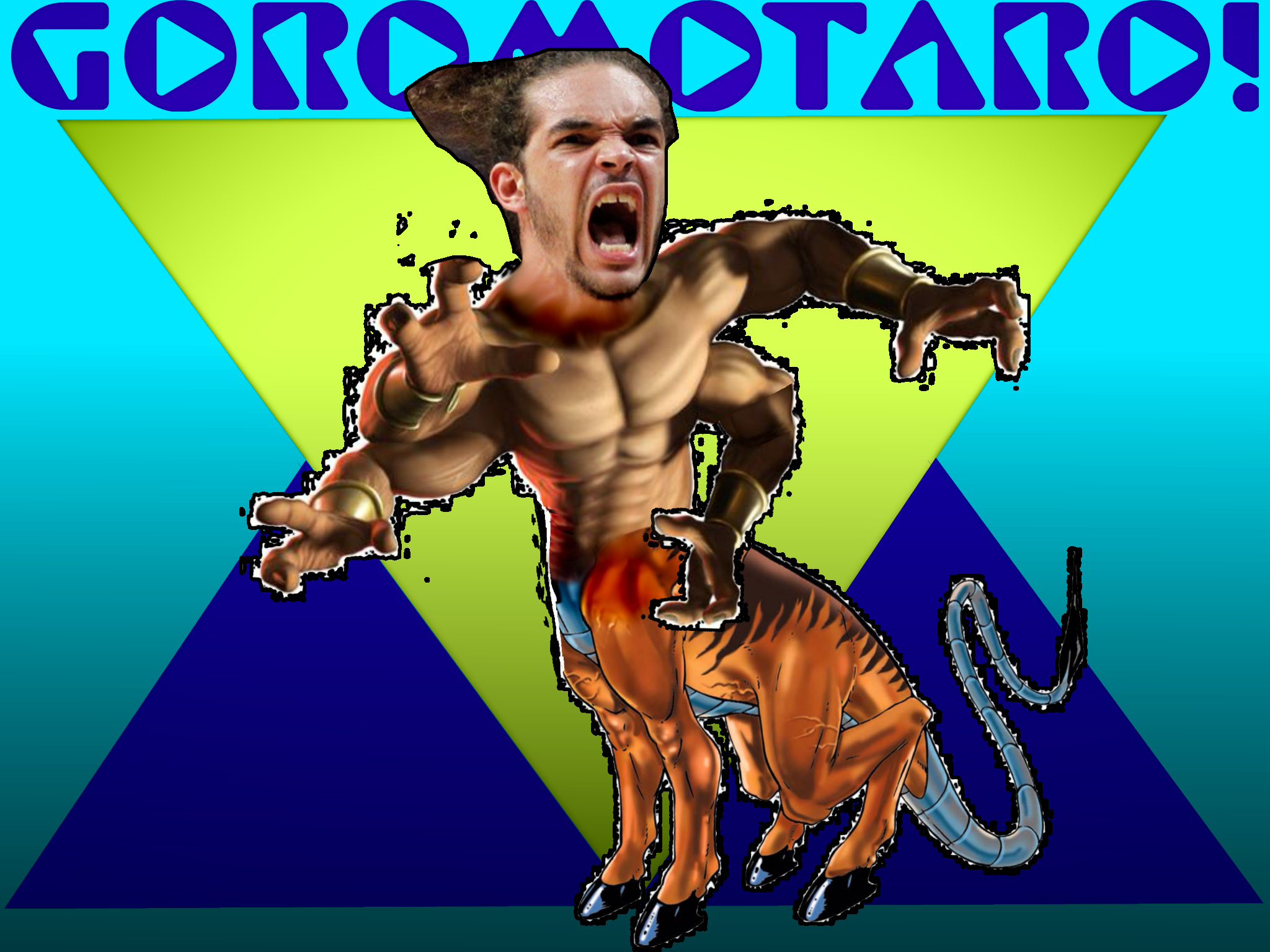 The Virgin – Speaking of images, Evan Fournier was the perfect blend of awesome nickname/awesome graphic!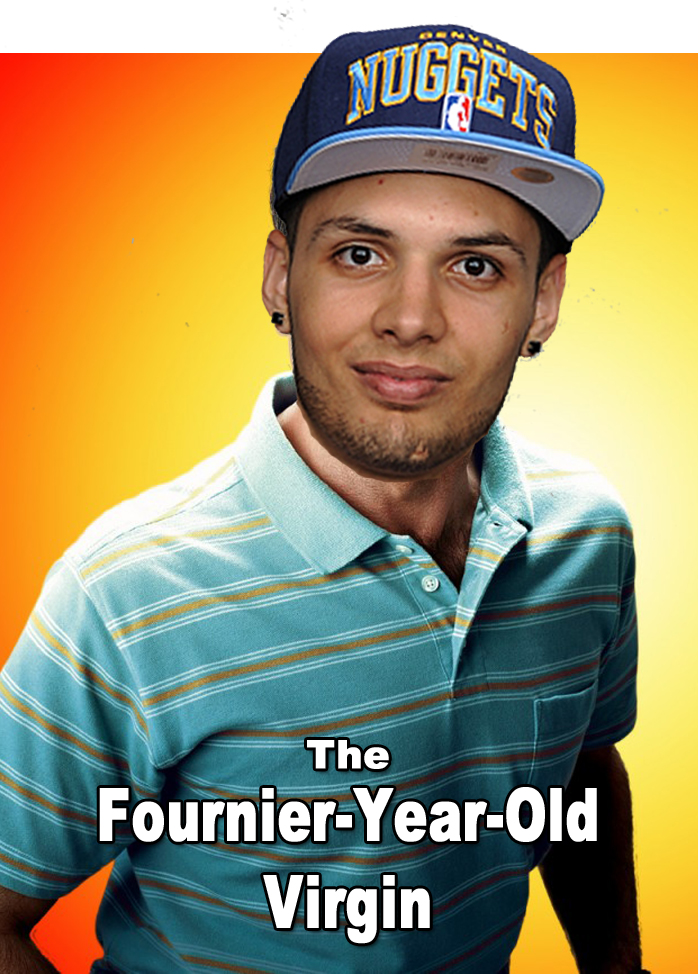 Slim Hating Old People – …And was usually right.  Stupid Pau Gasol!  Stupid Spurs!
Jamba Jus – Given a turbulent start, this one didn't catch on too great, but now that he looks like he's gonna be a boss in Portland (where I bet there have A TON of Jamba Juices), I think it could make a comeback!
Joel EMBIIIIIIIIIIIIIIIIIIIIIID – Hah don't need to say more….
The Year of the Neck Tat – Recency bias!  But my final season will always be remembered as the year of the Neck Tat to me…
Chandler Parsons – As long as it'll be remembered more for neck tats than my Parsons rank!  Argh!  I though Wiggins would be my worst rank, but I woulda taken Wiggins' soph. season outta Parsons this year, any day!
Interviewing Nick Van Exel – I still have his phone number!  Fun to show off when I'm out drinking and a conversation about the NBA breaks out 🙂  Getting to ask someone about their time playing with Kobe Bryant, and well being an NBA All-Star in their own right, is pretty effin cool.
Guess the Kobe Bryant Line – Speaking of Kobe, I don't even remember how this started!  Our precursor to the below game with the commenters, Kobe was such a random number generator at the end, that is impossible to master!
The 30 Point Challenge Board – Such a fun game!  I get to go out on top!  Take that Slim!
The Razzies – Yeah, F end of year superlatives!  We want end of year…  underlatives?!  If you wanna go down memory lane, they're all linked in the last Razzies we did.
Ranks – Ah, a good 30% of my Summer…  500 Days of Summer to get the rankings done and constantly updated!  Do me a favor, and don't look back at the ranks from over the years too closely 🙂
The REL League – The pursuit of the gold jersey will still go on!
Man, I bet if I sat here all night, I could come up dozens and dozens of more memories…  Thanks for the mammaries!  That's what I'd yell at Raymond Felton when he retires…
Seriously though, this has been an awesome experience, and a mere final post could never suffice what it's like to walk away.  I'll miss Razzball Nation dearly, but basketball will go on.  Razzball Basketball will go on.  It's just a new day.  And for the last time (well, minus our Final Podcast), drop by in the comments and let me know how your squads are doing!  [haha, well, you know what I mean…]