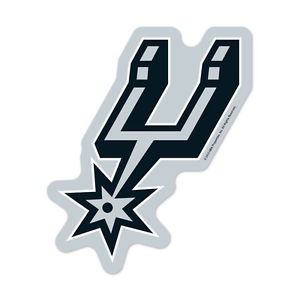 2017/18 Record: 47-35
Key Acquisitions:
Dante Cunningham
Quincy Pondexter
Key Losses:
Manu Ginobili
Tony Parker
Outlook:
If you think there was a changing of the guard in Cleveland, then you forgot about the Spurs' offseason. This is a team whose slogan should be "out with the old, in with the new." Losing one of the best players in the NBA is hard, but gaining youth while maintaining veteran leadership is impressive. What makes the Popovich era so great in San Antonio is his ability to rebuild while contending and, while last year was a down year, I think things pick up quite nicely for the Spurs in 2018-19. Now for the fantasy spin on this years Spurs squad.
Point Guard:
The ship will now be run by Dejounte Murray. A long, athletic, well-rounded point guard with endless potential. He can pass, defend, finish, and could flirt with Rondo-lite triple-doubles this season. The efficiency may be an issue early on, and Patty Mills still lurks behind playing valuable minutes, but Murray showed what he could do when given opportunity, and the ball could be in his hands more this season. I would grab many shares of this talent, especially if the expected minutes and shot attempts rise.
Shooting Guard:
DeMar DeRozan left Toronto to become a star on a team with great leadership. He will be expected to shoulder a lot of the scoring load and be a veteran presence in the locker room. I think DeRozan takes a slight hit in fantasy value, as he is not Kawhi and will not command the touches he did north of the border. Popovich-stars could frustrate, and I think we see less one-on-one opportunities for Derozan, and more offensive sets that end with a shot coming from one of his teammates. My favorite player on this team is far and away Lonnie Walker IV, who's athleticism, smarts, and skills will get him playing time. I think he has a very bright future and would take a flier on him at the end of fantasy drafts.  
Small Forward:
Rudy Gay brings more veteran leadership to this team and is the type of player, if healthy, who can be valuable from beyond the arc and on the glass. With that said, I am looking to add Marco Belinelli over Gay, because this position is most likely to be a committee between Gay, Belinelli and Walker. Belinelli's three point shooting could get him on the floor more because that is what DeRozan does least. 
Power Forward:
The most stable position on this team is anchored by LaMarcus Aldridge. Barring injury, he will rarely be on the bench. Dante Cunningham and Davis Bertans do not pose a threat to playing time at the 4 spot, as Aldridge has taken the reigns of this team, and will continue to be the star. The offense will flow through him and I think we can expect a great season from the 12-year veteran.
Center:
While Pau Gasol will be the opening night starter, we could quickly see a changing of the guard. Gasol turned 38 this past July and the Kawhi trade brought in a young center in Jakob Poeltl, who can eventually become a front court stalwart. Who better to mentor a young big man than a 17-year NBA veteran and former all star. Poeltl is big, was great in Toronto, and is a former top 10 pick. I think he sees some useful minutes this season, enough to put him on the fantasy radar. As the season progresses, his stock may rise tremendously. He could not have fallen into a better situation for his career trajectory. Invest wisely.
This team is full of studs and sleepers. Play your Spurs cards right and you could find yourself alone in the winners circle. DeRozan and Aldridge are the early round picks. Murray is the pick in the middle rounds. Poeltl and Walker are late round sleepers.
Follow me on Twitter @Mel_Reich and check out my weekly Beyond The Glory column for sneaky waiver wire pickups that could help you become a league winner.