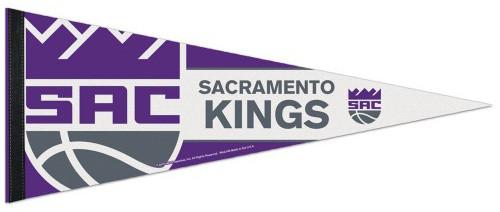 2019 Sacramento Kings Preview
2018-19 Record 39-43
Key Acquisitions:
Cory Joseph
Trevor Ariza
Dewayne Dedmon
Kyle Guy (R)
Richaun Holmes
Tyler Lydon
Key Losses:
Willie Cauley-Stein
Frank Mason
Corey Brewer
Alec Burks
Outlook
KANGS No more!!!
Is Cory Joseph an upgrade over Frank Mason? Are Harrison Barnes and Trevor Ariza a better SF combo than Iman Shumpert and Ben McLemore? Is Dewayne Dedmon and Richaun Holmes a better big man combo than Willie Cauley-Stein and Kostas Koufas? Is Luke Walton an upgrade at coach over Dave Joerger?
If you answered yes to at least three of the above questions, then the Kings will improve on last year's 9th place finish in the Western Conference.
The Kings were fast, exciting, competitive, and really fun to watch last season. With the development of the young core (De'Aaron Fox, Buddy Hield, Harry Giles and Marvin Bagley), and veteran additions, this team is poised to make a playoff run.
Point Guard
De'Aaron Fox showed that he is a NBA-caliber point guard, producing 17 PPG, 7 APG, and 4 RPG with 1.6 steals and shooting 37% from deep. Those numbers all represented sizable improvements over his rookie campaign. He did wear down at the end of the season, but the presence of the solid veteran addition, Cory Joseph, will allow him to be used a little more sparingly, and even enjoy a little time off the ball. The confidence and experience gained last year will help his shooting efficiency. If your league counts FTs made, Fox made over 300. If your league utilizes FT%, he only converted 73%. Not terrible, but a higher rate is desired for a player who attemtps a high number and has the ball at the end of the game. Cory Joseph was his dependable self, helping the Pacers stay afloat while Victor Oladipo was hurt, but won't do enough to make himself draftable, unless you are in a deep league. Yogi Ferrell is the third PG on the roster, and is only draft worthy if something happens to Fox.
Shooting Guard
Look up shooting guard in the dictionary, and you might see Buddy Hield's photo because that is what he does. Similar to Fox, Hield also made significant strides, increasing the scoring to 21 PPG, with 5 RPG, and 278 bombs while converting them at a 43% clip. Hield is backed up by Bogdan Bogdanovich, who is fearless and tough, and added 14 PPG, 3.8 APG, and 3.5 RPG. Be careful though, about drafting him, as he only shoots 42% from the field. The Kings drafted Kyle Guy and Justin James in the 2nd round for depth. Neither will get enough minutes to be noteworthy. The Kings originally drafted Ignas Brasdeikis and traded him to the Knicks for Guy. Both played well in the summer league but the Kings may wish they had kept Iggy, who had a 30 point game and showed a flair not always seen in Ann Arbor.
Small Forward
Harrison Barnes got paid! A little rich for my liking, but the Kings liked the effect he had on the young'uns and his 40% 3-ball shooting opens things up for Bagley inside. He won't give you defensive numbers, but is durable, so you can count on the 14 PPG. Trevor Ariza seemed a step slower in Phoenix and Washington last year, but that might be attributed to the boredom of playing meaningless games. His percentages were down and I would stay away from drafting him. He will have a positive impact on the Kings defensive profile, but won't help your fantasy team much.
Power Forward
The key to the improvement of the capital city of California's team is Marvin Bagley. Over the second half of the season when he was healthy, Bagley was the 2nd leading scorer on the Kings and produced 16.7 PPG, 8.7 RPG, and a block on 49% shooting from the field. He is on many breakout lists, so you may need to overpay/overdraft to get him. I really pull for Bagley's backup, Harry Giles. Once considered the cream of his high school class, knee injuries have prevented him from really showing the full extent of his skill set. In the second half of last season, he was able to add 8.7 PPG, 4.4 RPG, on 53% shooting in only 17 MPG. He was shut down on April 3rd. If fully healthy, Giles could be a surprise. Watch to see if he has fully returned to the phenom he was in high school. Sadly, similar to the influx of Tommy John injuries with young pitchers, the rigorous AAU schedules have young hoopers like Giles and Michaell Porter, Jr. playing too much, and their bodies break down before they mature. Also in the mix at PF is Nemanja Bjelica, who started the season as the starter. The team played best when he started, with Bagley leading the second unit, but there was an eagerness to rush Bagley along. which resulted in Bjelica getting lost in the shuffle. Bjelica does everything well, but nothing outstanding, and is the poster boy for the European stretch 4. He will struggle for minutes behind Bagley and Giles.
Center
The Kings made a surprising yet smart pickup in free agent Dewayne Dedmon. The player development-friendly Hawks environment allowed Dedmon to improve his long ball marksmanship to 38%, while knocking down 83 of them. 10 PPG, 7.5 RPG, 49%, 81% FT, and 1/1/1 are draftable center numbers. His long ball shooting will also open things up for Bagley in a way Willie Cauley-Stein could not. Richaun Holmes is another player I pull for, who is productive in spurts but never seems in a position to get enough minutes. Behind Joel Embiid in Philly, then De'Andre Ayton in Phoenix, we have seen flashes, but never sustained production. Since Bagley will get minutes at center in small ball lineups, Holmes will once again be limited.