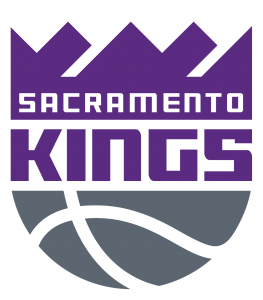 The roster of the Sacramento Kings reminds me of a second-hand jigsaw puzzle that is bought from a car boot sale, only to get home and find that it has too many pieces. Despite drafting De'Aaron Fox, one of the fastest point guards in the 2017 Draft, the Kings complicated matters by not only playing at the league's second slowest pace at just 98.1 possessions per game, but also signing George Hill as a veteran presence. Fast forward 12 months and things are more clear, as the over-priced Hill is no longer on the roster and the current personnel portends for an uptempo style of play to utilize the strengths of Fox and this years premium draft pick of Marvin Bagley III. The Kings have complicated matters in the front-court, though, with Harry Giles now healthy and the acquisitions of Nemanja Bjeilica, Wenyen Gabriel, and Deyonta Davis added to an already stacked core of Willie Cauley-Stein, Kosta Koufas, Skal Labbissiere and Zach Randolph.
2017/18 record: 27-55
Outlook:  Given the recent history of the franchise, it is very difficult to trust the front office and coaching staff to act rationally. With that said, Fox, Bagley and Giles give the Kings three young pieces that have star potential. It is difficult to project anymore than the 27 wins achieved last season, especially given that the West has now become even stronger, so it looks like another season of finding an identity, making forward progress, and developing the young assets that they deem the future of the franchise. It will be hard to rely on any of the Kings for consistent fantasy value at least in the short term, as position battles are abundant across the roster.
Key Acquisitions: 
Ben Maclemore
Deyonta Davis
Key Losses:
Point Guard:
De'Aaron Fox is the PG to own in Sac-town, with the backup minutes likely to be divided among Yogi Ferrell and Frank Mason III. Fox has excellent size for a point guard, but the real strength in his game is the elite speed and quickness that he has.  After what some considered a disappointing rookie season (let us please remember that he was a one-and-done rookie out of Kentucky) in which he put up 11.6 points, 4.4 assists and a steal per game, Fox is likely to once again be inefficient with his shot (41% FG% in 2017/18) and won't score many treys for a PG (0.6 per game in 2017/18), but the acquisition of Marvin Bagley III and a healthy Harry Giles might just be a Foxes best friend, given that both are outstanding in transition. The key to Fox's value will be the pace of play the Kings employ. If they give in to rational thought and up the tempo, then Fox's value would correspondingly increase. There are limitations in Fox's game that will keep him from being elite, but there are enough tools here to keep the former Kentucky product fantasy relevant for many years to come.
Shooting Guard:
This is where it starts to get a little murky, as the Kings have their hands full in trying to figure out their best rotation whilst utilizing their best assets. Welcome to the cluster-fuck. Bogdan Bogdanovic and Buddy Hield, both of whom proved themselves down the stretch, provided solid fantasy value. The Kings will look to Bogdanovic for additional perimeter ball handling and penetration, whilst using Hield more as a three point shooter (albeit Bogdanovic himself still averaged 1.7 treys per game in 2017/18). At face value, both are statistically similar players, and it is likely we see rotations where they share the court, with Bogdan occasionally sliding to small forward. The presence of Bogdan and a potential change in team philosphy keeps Hield ranked outside of my top 100. Both are very viable plays in fantasy, especially in roto, but both lack the athleticism to get me excited about either being able to take their game to the next level. Ben Maclemore and Yogi Ferrell might scoop up some minutes at the position too, but count me out on wanting a part of either unless a serious injury bug hits in California.
Small Forward:
Justin Jackson might actually be the Opening Night starter, but there are too many complications here for me to warrant any excitement for the former North Carolina star. Despite some good flashes in Summer League, the Kings have made noises that they want to experiment with Marvin Bagley III playing the three (I can't for the life of me figure out why). As mentioned before, I think the Kings will look at certain rotations to get Bogdan and Buddy on the floor at the same time, which would leave Justin Jackson the odd man out. Even with a healthy dose of minutes, it is difficult to see JJ being able to translate them into consistent fantasy production, as it will likely come in a trickle of points, some three's, and some erratic percentages with no defensive stats. Yeah, I think I will pass, as I will with Jakar Sampson
Power Forward:
How many power forwards does a team need? Well, the Kings apparently think the key to success is accumulating as many as possible. There is Marvin Bagley III, the #2 overall pick, who will probably be a better center in the future, the now healthy and former high school phenom Harry Giles, 37-year-old Zach Randolph (whom the Kings are paying $12,000,000 this season), floor spacers Nemanja Bjelica and Wenyen Gabriel (likely to start in the G-League), and Skal Labissiere, the Haitian once considered a contender for the number one overall pick. If common sense prevails, then the Kings didn't draft Marvin Bagley III to sit on the bench and watch less talented, un-athletic forwards keep his seat warm. As stated before, the Kings have talked about experimenting with the former Duke star playing the three, but I don't buy it. Summer League was rough for Bagley statistically, as he was exposed for being one-hand dominant with a lot to learn in isolation play. So what can the Kings do to counter this? Yep, you guessed it. Play at a pace that utilizes the speed and athleticism of MBIII. The upside of Bagley for fantasy is to be elite in points, rebounds, and FG%. The downside is that his free throw percentage Is poor. I'm on record saying multiple times that I think he is undersold on the defensive end, and fully expect the athleticism to play in the block shot department and expect an increase on the 0.8 BPG in college. Harry Giles is also a threat for playing time, as he is a super athletic big who is outstanding in transition, possesses good length, and is the best distributor of the ball by a country mile among the Kings front-court personnel. Coming back from injury, there is going to be plenty of rust in the legs of the former phenom and it is likely the Kings will bring him along slowly. Nemanja Bjelica wll see court time in helping the Kings stretch the floor, and Z-Bo isn't being paid all that money to be a nightly coaches DNP, so trying to figure out what to do with the sheer volume of bigs vying for minutes is going to be a headache that coach Dave Joeger is going to have to figure out.
Center:
Another position that the Kings found a way to complicate. Willie Cauley-Stein is the likely opening night starter, but a healthy Giles may get some minutes. In addition, the Kings acquired the under-rated Deyonta Davis and retained Kosta Koufas. Cauley-Stein is likely to see the bulk of the minutes and should remain fantasy relevant if he maintains the same production from last season: 52% shooting, 12.8 points, a block, and a steal per game. As Harry Giles gets his legs, don't be surprised if he negatively impacts the value of WCS.
You can find me on twitter @storytelling41, or catch myself on the Razzball basketball podcast with Son, Viz, and Brent Carlson every Thursday for updates and news in and around college and the NBA.