This season of 50-point games and JaVale McGee relevance is already about 25% complete. How are your teams looking? We should have a pretty good picture of what we can expect from our lineups and most players, so where can we go from here? Let's get creative. I've been talking about how the practice of ignoring categories that aren't affecting us can give us an advantage (even if we weren't trying to punt categories), as it presents a market tilted in our favor. Shaking up the values of players and customizing them to our teams is a great way to make some effective trades. Trades that are more likely to get accepted, because they can more easily be win/win deals. Today, I'm going to give a variety of lists of multi-category "punts" to help identify targets that often go undervalued, in addition to those that complement punting teams best.
I've gone on and on about how most categories get overlooked. That's something that can give savvy managers an advantage. The masses, if they aren't looking closely at player raters and rankings, may essentially be "punting" the ignored categories like steals, for example. As I often mention, I truly think most fantasy managers subconsciously weigh points, rebounds, and assists more heavily than the other stats. It's understandable, as that's how most media outlets report stats, but it's ridiculous to do so in fantasy, as all categories are created equal.
So, first up, here's a list of some startable players with the biggest jumps in 9-cat per-game value (per Basketball Monster through 11/25) when we ignore Points, Rebounds, and Assists. These 6-category rankings should give us the players that are most undervalued, especially by casual fantasy players. Think of them as the thinking-man's fantasy all-stars, fittingly led by it's perpetual mascot.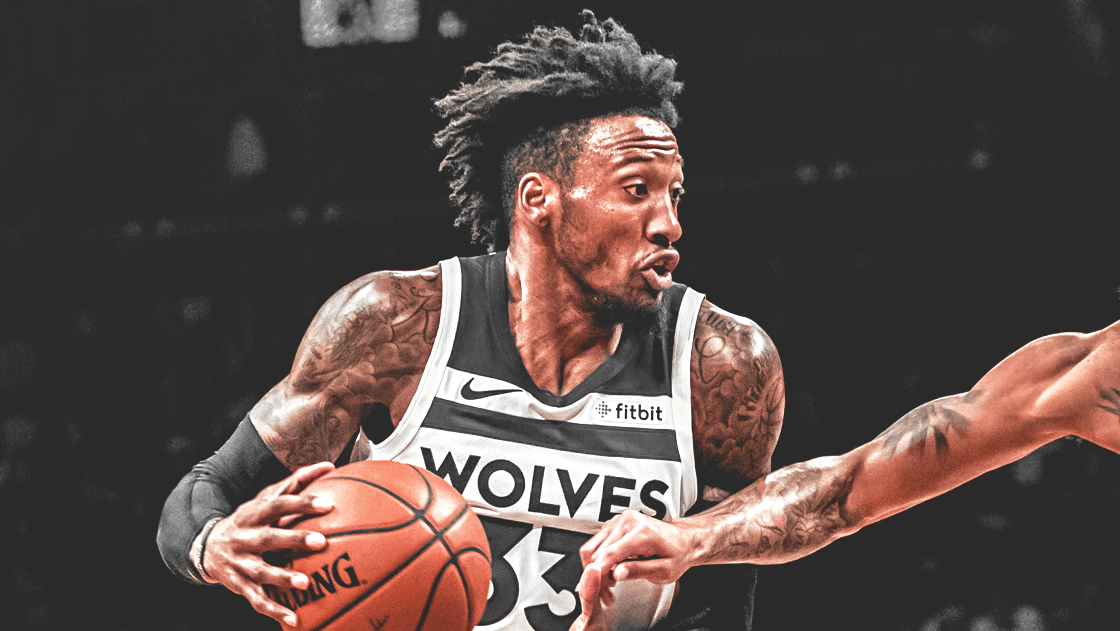 2 – Robert Covington
5 – JaVale McGee
6 – Justin Holiday
9 – T.J. Warren
10 – Jaren Jackson Jr.
12 – Brook Lopez
16 – Otto Porter
19 – Iman Shumpert
20 – Mitchell Robinson
23 – Wayne Ellington
24 – Danny Green
25 – Jeremy Lamb
So, what do we do with that? These are players that get a ton of their value from categories other than the big three. You can see that there are many specialists in there. Some are blocks guys, some hit lots of threes, and others have a great shooting percentage or two. These players aren't fits for every team, but I would wager you could get many of them for cheaper than their overall ranking would indicate. See if any of these underappreciated guys would help your team and toss out a low-ball offer or two, especially if you've got those other three categories taken care of. Obviously, it's not wise to focus only on players like this, as you really would be punting points, rebounds, and assists.
Next, just a quick exercise exposing some targets if you find yourself low in some of these categories that often get ignored. If you're below average in both percentages or just want to get sneaky good at them, here are some targets for you. These are the players whose value increases bump them up the most and right to the top when we isolate only Field Goal Percentage and Free Throw Percentage. So, these are 2-category rankings.
3 – Deandre Ayton
5 – Pascal Siakam
6 – Domantas Sabonis
10 – Malcolm Brogdon
13 – Cody Zeller
14 – Jonas Valanciunas
19 – Enes Kanter
21 – Bojan Bogdanovic
Similarly, here are the players that make the biggest jumps to the top when we look at only Steals plus Blocks, which I think would help a lot of teams.
2 – Robert Covington
3 – JaVale McGee
6 – Hassan Whiteside
7 – John Wall
9 – Jaren Jackson Jr.
12 – Montrezl Harrell
15 – Draymond Green
16 – Myles Turner
20 – Mitchell Robinson
Alright, now onto those of you that intentionally punted a percentage. If you punted FT%, you likely have a bunch of behemoths that have you at or near the top in FG%, blocks, and rebounds. I think a lot of people overlook the fact that they should also be focusing on the other five categories with their other players. Forget loading up your entire team with bad FT% players. Here are the high risers in the rankings for Points + Threes + Assists + Steals + Turnovers. Players like these compliment your punt FT% guys and are just as important to your team build as those Dwight Howard types.
6 – Chris Paul
10 – Russell Westbrook
11 – Victor Oladipo
12 – John Wall
13 – Mike Conley
22 – Tim Hardaway Jr.
23 – Donovan Mitchell
26 – D'Angelo Russell
32 – Evan Fournier
33 – Andrew Wiggins
And here's the same thing for FG% punt teams. You're likely doing very well in FT%, assists, and steals. So, here are your complimentary players. I give you the leapers in Points + Threes + Rebounds + Blocks + Turnovers.
3 – Hassan Whiteside
4 – Nikola Mirotic
6 – Andre Drummond
14 – Brook Lopez
31 – Myles Turner
This week's classic fantasy line:
I've sung the praises of my favorite classic steals & blocks guys many times, so I'll choose someone that's not Hakeem Olajuwon, Andrei Kirilenko, Gerald Wallace, or Ben Wallace today. I'll just go with six-time MVP and all-time scoring leader Kareem Abdul-Jabbar. Check out those big-man steals and league-leading blocks… oh, and league-leading rebounds.