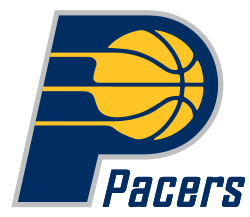 2018-2019 Record: 48-34
Outlook
I'm fascinated by the 2019-20 Pacers. They lost their two best wing-defenders (Thaddeus Young and Bojan Bogdanovic), two veteran point guards (Darren Collison and Corey Joseph), and two other wing scorers (Tyreke Evans and Wesley Mathews), and Zach Lowe thinks they're in trouble. He's probably right, but I don't care. I'm in on these new-look Pacers. As long as they don't wear those hideous Hickory jerseys too often, they should be a lot more fun to watch this season. I like that they, and other teams are getting weird and starting two big men. I like that they seem to be counting on TJ Warren as an integral piece after the Suns gave him away for nothing. Victor Oladipo will eventually return. This team has three TJ's, two Holiday's, and the almighty Dougie McBuckets. Myles Turner is ascending and yet he or Sabonis could get traded? Maybe the on-court product turns out to be less thrilling than I expect and this team falls flat on its face. Either way, the the storylines are here.
Key Acquisitions 
Key Losses
Darren Collison
Corey Joseph
Wesley Mathews
Tyreke Evans
Kyle O'Quinn
Point Guard
Victor Oladipo will be out until at least December. He's the best player on this Pacers team and the key to their playoff success. I doubt he'll immediately be the same player when he returns. With major injuries like Oladipo's, recovery tends to take a full year or even two. Next season should give us a clearer picture of Oladipo's future. Assuming Oladipo can return at around 70 percent of what he was in 2017-2018, he'll still be a productive player. But the Pacers will no doubt ease him back into the swing of things. Oladipo's 2019-20 numbers might look similar to his 2016-17 averages when he started alongside Russell Westbrook in Oklahoma City. That season, Oladipo averaged 15.9 points, 4.3 rebounds, 2.6 assists, and 1.2 steals, while shooting 44.2 percent from the field, 36.1 percent from three, and 75.3 percent from the free-throw line. If you already have or are planning on drafting Oladipo this season, it should be because you believe he'll be a world-beating force next year.
TJ "The Gritty Gawd" McConnell should be an immediate fan-favorite in Indiana. McConnell is a hard-working, tough, team-first guy. His teammates and the fans in Philadelphia loved him. McConnell's bread and butter is probing the defense with a live dribble to set-up teammates. On a team starting two big-men and relying on a collection of non-elite playmakers, he could carve out a niche role. McConnell has solid steal and assist numbers for his career, though there is some inflation from the Hinkie years. If I had to guess, I'd say McConnell gets less playing time with the Pacers than he got with the Sixers, but maybe there is more opportunity with Oladipo out to start the season. I prefer Aaron Holiday and Edmond Sumner's upside, but I don't know if the Pacers share my feelings. If McConnell gets enough run he should be able to duplicate his averages from last season: 6.4 points, 2.3 rebounds, 3.4 assists, and 1 steal, while shooting 52.5 percent from the field, 33.3 percent from three, and 78.4 percent from the line.
I'm hoping Aaron Holiday has a breakout season, but I might be a year early to the party. Holiday only shot 33.9 percent on threes last season, but his 82 percent from the free-throw line suggests better days are ahead. Improving his three pointer and pull-up game will be the key to his success and longevity in Indiana. The pull-up in general, but especially the pull-up three, is a career changing weapon for smaller guards (insert Carsen Edwards gif). Holiday would be wise to develop it. He's slightly ahead of the curve with his around-the-rim finishing, as he shot 54.5 percent from less than 10 feet last season, which is below league average, but only slightly.
Shooting Guard
Malcolm Brogdon is a natural combo guard, but with Oladipo out he'll function as the primary playmaker. Oladipo is the better primary ball-handler and should push him off the ball a little more when he returns. There is only one major question surrounding Brogdon; Will he be able to stay healthy for the life of his contract? There is no confusion about what Brogdon is, as he's a solid, versatile, high-efficiency player. Last season, Brogdon joined the 50-40-90 club. In 2018-19 Brogdon averaged 15.6 points, 4.5 rebounds, and 3.2 assists, while shooting 50.5 percent from the field, 42.6 percent from three, and 92.8 percent from beyond the arc. Brogdon's best skill is his catch-and-shoot ability. He shot 47.5 percent on catch-and-shoot threes and 66.7 percent on catch-and-shoot twos to finish the season with an effective field goal percentage of 71.2 percent on catch-and-shoots—that is not a typo.
I don't think anyone believes Brogdon can be the primary creator on a high-level playoff team, but it would be natural to expect an increase in production this season. Without Oladipo, Brogdon is likely the best offensive player on the roster. How high could Brogdon's usage rate climb this season, 25-28 percent? In 36 games last season, Oladipo had a 27.8 percent usage rate and I would expect Brogdon to assume a similar load while Oladipo is sidelined. The early part of the season presents a unique opportunity for fantasy owners. We know Brogdon is efficient and now he's stepping into more opportunity. When you combine efficiency and volume you get elite level production, and in the case of fantasy, even if the efficiency drops off a bit, the impact is negligible. Ride the Malcolm Brogdon wave early in the season.
Jeremy Lamb is best suited as a scoring sixth-man, but with Oladipo not ready to start the season, Lamb will slide into the starting lineup alongside Malcolm Brogdon. Lamb is a solid producer and the increased opportunity from starting should be a boon for fantasy owners. Lamb is a solid source of points, threes, and if last season's numbers hold, rebounds as well. Last season, Lamb averaged 15.3 points, 5.5 rebounds, 2.2 assists, and 1.1 steals, on 44 percent from the field, 34.8 percent from three, and 88.8 percent from the line. If Lamb can maintain that steal a game, there's a whole lot to like here. You've got some production in every major category plus really good free throw shooting and low turnovers (1.0 turnover a game last season.) Field goal percentage is maybe the only place you could ask for more, but 44 percent isn't going to kill you.
Edmond Sumner is intriguing. He's a lanky guard with quickness that jumps out at you when you watch him play. Sumner has made most of his hay in the G League, but the Pacers just signed him to a three-year contract so that tells you they believe he has potential. He'll be competing with Aaron Holiday, TJ McConnell, and possibly Justin Holiday for back-up guard minutes. Keep your eye on him at least.
Small Forward
In his sixth season in the Association, TJ Warren joins the Pacers as a relative unknown. Warren has never played in more than 66 games in a season and his career average of 34 percent from three, sits in confounding contrast to the hyper-efficient 42.8 percent he shot from beyond the arc last season. Which one of those numbers is real—fantasy owners and the Pacers front office are wondering? Let's start with the good news. TJ Warren no longer plays for the Phoenix Suns. As even casual hoops fans know, the Suns are a mess—they've got goats in offices and a coastline-long rap sheet of contradictory trades and free-agent signings. Warren might look and produce like a better player simply by putting on a new jersey and playing with competent teammates—Devin Booker notwithstanding.
The opportunity should be there, as both Bojan Bogdanovic and Thaddeus Young are gone. The Pacers aren't exactly swimming in versatile forwards. Last season, Warren averaged 18 points, 4 rebounds, 1.5 assists, and 1.2 steals, while shooting 48.6 percent from the field, 42.8 percent from three, and 81.5 percent from the line. Minutes might be a smidgen harder to come by in Indiana, but Oladipo's absence to start the season and the lack of intense competition at both forward spots outside of Sabonis and Justin Holiday should work in his favor. We would all be wise to take preseason with a grain of salt, but if the Pacers opener against the Sacramento Kings is any indication, Warren is a buy-low breakout candidate. Warren had 30 points, 5 rebounds, and 1 assist in 33 minutes. Even more encouraging, however, is Warren's 23.1 percent usage rate over four preseason games. Warren is a proven scorer, averaging double digit points every year except for his rookie campaign. It appears that the Pacers plan on giving him every opportunity to get buckets. Fantasy owners might want to pick him up late in the draft for a reliable source of points, threes (kind of) and field goal percentage.
Now for the less encouraging TJ Warren realities. Warren is a bit of a weird player, as he's a natural small forward whose best position is likely small-ball power forward. His most potent NBA skill is his scoring, but he likes to score in the least efficient area on the court (the midrange) and he's not good enough at it to command a ball-dominant usage rate. He's only had one year of elite three-point shooting and one-year shooting samples aren't always accurate indications of ability. If his defense winds up being a major problem or his three-point shooting takes an ugly turn toward his previous year averages, he may wind up on the bench in a more limited role. Not to mention, can Warren stay healthy?
Final Verdict: I like Warren's game, always have. I believe the Pacers wanted him and see him as an integral part of their newfound commitment to offensive talent. Warren's always been a solid free-throw shooter (76.6 percent for his career) and he hit five threes in the opening preseason game. I'm buying the improved shot and expect a reinvigorated player in an improved situation. Catch me on TJ Warren island all season.
Justin Holiday continues his tour of the NBA. Holiday is on his seventh team in eight seasons. Holiday has cycled through NBA organizations as a result of his lack of top-end talent, but his longevity in spite of all that movement is a testament to his consistency and professionalism—he's a Holiday after all. Holiday is a solid defender and three-point shooter. Here are Holiday's career averages: 8.1 points, 2.8 rebounds, 1.5 assists, and 1 steal on 39 percent from the field, 34.9 percent from three, and 83.2 percent from the line. The numbers of note here are the steals and three-point percentage. That's where Holiday's value lies.
It feels like Dougie McBuckets (aka Doug McDermott) has forced all of us one-time Creighton fans into the rigorous practice of basketball "edging." I've been half-heartedly awaiting McDermott's break out of for some years now, only to be left wanting, unsatisfied. Is this the year McDermott shoots his way into a larger role in the rotation? Let him tell it and the answer is a definitive yes. McDermott has gone 9-of-18 from three in the preseason and enters the season focused on being more aggressive.
There will be no management of loads for McBuckets. The best ability is availability. McDermott's shooting has never been a question, as he's shot 40.4 percent from three for his career, but his lack of athleticism and limited ball-handling skills prevent him from creating his own shot. He's never averaged more than 1.4 makes and 3.2 attempts per game from three. For context, Jeremy Grant, a career 33.4 percent three-point shooter (though he did shoot 39 percent last season), got up 3.7 attempts and 1.4 makes a game last season. For even greater contrast, Steph Curry took 4.8 and made 2.1 threes a game his rookie season. Shooters gotta shoot, Doug! If he can manage to fling more threes the Pacers second unit will certainly be a tad bit spicier, and satisfying.
Fantasy Insights: Threes are the only thing you're getting from McBuckets.
Power Forward  
If you're into passing big men then Domantas Sabonis is the Pacer for you. Sabonis averaged 2.9 assists a game last season and should have plenty of opportunity to improve upon that number this year. He's no slouch in the paint either, pacing this team with 9.3 rebounds a game. Sabonis' move into the starting lineup should come with about four more minutes of playing time, matching Myles Turner's 28 minutes a game the past two seasons. More playing time equals more production for Sabonis. Here are the numbers from last season: 14.1 points, 9.3 rebounds, and 2.9 assists, while shooting 59 percent from the field and 71.5 percent from the free-throw line. Sabonis shot an astronomical 52.9 percent on threes last season, but that percentage was on only 0.2 attempts a game so that number is basically irrelevant. Sabonis should be able to average a double-double and I wouldn't be surprised to see him reach 3 assists this season. I wouldn't categorize Sabonis as a breakout candidate, but he's solid and you know what you're getting—consistent points and rebounds production and a small number of out-of-position assists.
I don't expect TJ Leaf or Alize Johnson to provide much real or fantasy production this season. Johnson's G League numbers were pretty impressive last year: 19.2 points, 13.5 rebounds, 3.5 assists, 0.9 steals, and 0.5 blocks a game while shooting 50.7 percent from the field, 38.3 percent from three, and 74.2 percent from the free-throw line (in 31 games.) These numbers certainly explain his roster spot, but it's hard to imagine meaningful playing time opening up for him.
Center
The Sandlot was wrong about one thing. Myles Turner is the true "Sultan of Swat," a real "Robo Block" roaming the interior of the Indiana Pacers defense. Any area around Turner's albotrossian wingspan is a no-fly zone for layups, floaters, and even the occasional jump shot. Turner led the NBA in blocks per game with an impressive 2.7 last season, but his skills extend beyond shot-blocking. Turner is also a reliable scorer and three-point shooter. Last season, Turner averaged 13.3 points, 7.2 rebounds, 1.6 assists, and 2.7 blocks, while shooting 48.7 percent from the field, 38.8 percent from three, and 73.6 percent from the free-throw line. As evidenced by last season's 38.8 percent and Turner's career 36.3 three-point percentage, Turner can shoot. Part of me thinks Turner should take even more threes, fashioning himself in the mold of guys like Kevin Love or Lauri Markkanen, but he might not be able to get all the way to that level. Turner's shooting motion is a tad more deliberate than theirs and his footwork isn't as quick and fluid getting into his shot. He's not shooting the sorts of step-backs or on-the-move shots we've come to expect from those guys. Still, at his current percentages, more threes would be better.
Turner is a budding star and someone you absolutely want on your fantasy team. Blocks can be hard to come by and he's giving you them at great volume; out-of-position threes are always a blessing and you can never have too much scoring in fantasy. Ideally, you'd like your starting center to be closer to 10 rebounds a game, but no one's perfect. Turner could make his first all-star team this season in the East. His defense is undeniable and he continues to hone and expand his offensive game. Reports are that he worked with Kevin McHale on his post-game this summer. Sadly, you've probably missed your chance to hop on the Turner train early—it's hella crowded now—but Myles Turner is still smart money on draft day.
Sabonis will still get some run at back-up center and feast on opposing second-units.
I don't know how much Goga Bitadze will play this season. He may spend a fair amount of time in the G League honing his shooting stroke and improving his strength and athleticism, but the Pacers really like him, so don't be surprised to see him get some run. As I've said before, injuries, load management, and roster change provide at least a few opportunities for almost every player over the course of a long 82-game season. Bitadze has the reputation of a guy who can grow into being a good shooter, as he shot 71.4 percent from the free-throw line and 31.3 percent from three in 12 games in the EuroLeage last season. And at 6' 11″ 245 pounds as a rookie, I don't foresee size or strength being a long-term issue. The Pacers used the 18th pick on him for a reason. If Sabonis gets traded in the future Bitadze would receive a much larger role.