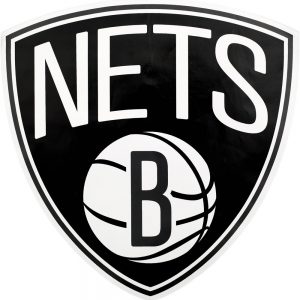 How many years has it been since the Brooklyn Nets consummated one of the worst trades in sports history? Four? Five? Six?! They are still paying guys that are rumored to be the next stars of Ice Cube's Big 3 league. Alas, in 2019 the Nets will finally have their first round pick again, and can finally be a team that doesn't have an excuse for being terrible year in and year out. Despite their lack of draft capital and obvious lack of talent, the Nets have played respectable basketball the last two seasons under Head Coach Kenny Atkinson, and GM Sean Marks has made decent moves bringing in young talent and finding under-appreciated players. Yes, this hasn't translated into many wins, but they improved by eight wins last year after losing their best player, Brook Lopez, and are looking to take another step forward this year.
This is a fantasy website, however, and as much as I would like to defend the legitimacy of the Brooklyn Nets and how their five-year outlook is bright, this is the preview for the '18-'19 Nets. Spoiler alert: they're probably in for another losing season. That does not mean they will be without fantasy contributors, and that is what you're here for.
2017-2018 record: 28-54
Outlook: With LeBron leaving the East, the conference gets substantially weaker, which is crazy to think about. The decisions that basketball players make are hard to comprehend sometimes. You have one of the greatest teams of all time in the Golden State Warriors and players are flocking to the Western Conference for what? A chance to lose in the second round of the playoffs? So the East is wide open, at least for the bottom two-thirds of the conference, and that is squarely where the Nets fall. Looking at the Atlantic Division, I think they could finish fourth, just ahead of the Knicks, who will be without Porzingis for most of the year. Obviously, the Celtics, Sixers, and Raptors will be atop the conference, but a slight improvement from last year's win total is within the realm of possibility.
Key Acquisitions
Key Losses
Point Guard
I like Spencer Dinwiddie, as he was a pleasant surprise for fantasy owners last year while D'Angelo Russell was injured, putting up 12.6/3.2/6.6/0.9/0.3 on 38.7% FG shooting and 81.3% FT shooting. There have been rumors of the Nets trading him, which wouldn't surprise me if they can get younger players or draft picks, but as of now, he is on the roster and I like him as a late-round guy. He was also the only Net to play 80 games last year. Russell, who only played 48 games last year, will probably be the starter, but Atkinson can get creative with his minutes distribution and might want D'Angelo as the sixth man because Dinwiddie has proven to be a better distributor. If I had to guess, I'd put my money on Russell starting. He has an injury history, but there's upside, as he likely hasn't played the best basketball of his career yet. They brought in Shabazz Napier, who I like as a guy who can fill in when injury strikes and play capable backup minutes. For fantasy, strictly a streaming option.
Shooting Guard
I'm expecting big things from Caris LeVert and really like him this year for fantasy. He showed nice improvements in the second half of last season and should be in for a consistent role this year. He will probably come off the bench with Allen Crabbe starting most of the time, but that could be irrelevant as they both should see about 24-30 minutes a night. Crabbe is a boring player for fantasy, but if you need 3s, you could do worse.
Small Forward
This is where things get interesting for the Nets. DeMarre Carroll should be the starter and they inked Joe Harris to an extension, but used the 29th and 40th overall picks on Dzanan Musa and Rodions Kurucs respectively. Both are listed as SFs on the depth chart, but Kurucs also plays some 4 and could begin the year in the D-League. Musa is a wild card, as most European players are when they enter the league. I have not seen him play, but here's what I do know: He's 19 years old and hails from Bosnia and Herzegovina. He played in the Croatian league for the last three years, so he has some professional basketball experience. He put on 15 pounds in the offseason, which is usually a good sign. Marks will probably ease him in the early going, but I could see him being a guy you pick up later in the season if he shows something. He could be a "next year guy".
Power Forward
Rondae Hollis-Jefferson is the guy to own. He put up a solid year last season, making notable improvements in his FG and FT shooting, while chipping in 1.0 steals and 0.7 blocks per game. I could see him improving on his numbers from last year and being a mid-to-late round guy this year. There's upside and he's eligible at both SF and PF. This will be his fourth season in the league and he's just entering his prime. Yeah, would draft. 
The Nets brought in free agents Ed Davis and Jared Dudley for bench depth. I like these guys as veterans off the bench, but both are just streamers for fantasy. Davis will get you some boards, blocks, and FG%, but can't shoot free throws, which has always limited his value.  Dudley is nothing more than a veteran presence, which the Nets need. I like the signing, but nothing here for fantasy.
Center
I love Jarrett Allen this year. He could average close to 1.5 blocks per game and he actually makes his FTs, which is a rare combination for center. Assuming Atkinson gives him minutes in the mid-to-high 20's, Allen should be a nice draft day value.  0.1/8.2/5.4/0.7/0.4/1.2/1.2 on 58.9 FG% and 77.6 FT% in just under 20 MPG last season, while showing major improvements in the second half, AND he's been working on his 3-point shot. I really like his outlook and highly recommend him.
The Nets brought in Kenneth Faried to fill out their roster. While he is a guy who could  benefit from the change of scenery, I can't see him being relevant for fantasy. It's a low-risk signing by the Nets, so I can't knock it, but nothing to see here.
The Nets will be an interesting team to watch for fantasy purposes and should have some nice value picks as they prepare to finally get their 1st round pick back next year. It might behoove them to lose as much as possible, so I could see them trading away assets and using the youngsters more down the stretch.