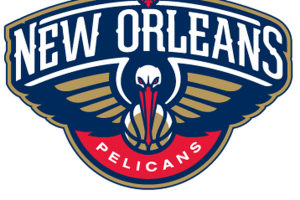 2018-19 Record: 33-49
Key Acquisitions:
Key Losses:
Outlook
Losing one of the best players in the NBA hurts, especially when he was considered the face of the franchise. Anthony Davis will surely be missed, as will Julius Randle and Elfrid Payton. Three of their five starters are now wearing new jerseys, Davis in LA and Randle and Payton in New York. After a massive trade with Los Angeles, the future in New Orleans is bright, but enough with the old, time for a new era of New Orleans basketball. This team is infused with youth, and it will more likely than not lead to some excellent fantasy production.
Point Guard
Jrue Holiday will have the ball in his hands a ton this year. His usage rating could exceed the 25.4% rate he hit in 2018, a great clip for fantasy production. Past Holiday, Frank Jackson should see some backup duties, as well as Lonzo Ball and Josh Hart, but we could be looking at career highs in minutes played per game for Holiday and all the fantasy goodness that comes with it.
Shooting Guard
Minutes will likely be split between Lonzo Ball and JJ Redick, who was an underrated pickup by the Pels, as he is a veteran who can shoot the lights out and mentor the young guys. Lonzo, for one, has all the raw talent, but LeBron James may not have been the mentor he needed. Believe it or not, JJ will fix Lonzo and help him hit that untapped potential. Redick himself always finds a way to squeeze out fantasy value. As for Josh Hart, he was a great value in LA, and with a ton of minutes opened up in NO, he should see the floor quite a bit.
Small Forward
The big pickup here is Brandon Ingram. While the season stats don't suggest that 2018 was a breakout campaign for Ingram, he flashed the promise over the last 6 games that made him the second overall pick. Over that span, he averaged 27.8 points per game, 7.5 rebounds, 2.5 assists, and 1.0 3PM per game. Those are some strong stats, and with the opportunity for an increase in usage in New Orleans, we could be looking at another step forward for the lanky small forward, who turns 22 in September.
Power Forward
Zion Williamson is the real deal. I liken him to prime years Charles Barkley or college years Larry Johnson. The raw athleticism and sheer dominance, without being the tallest man on the court, continues to impress. Through pure grit and hustle, Zion is the type of player who quietly strings together 15 straight double-doubles, but also scores the quietest 20 points per game in the NBA. The jump-out-of-the-gym mentality is all he needs to succeed, and we could be seeing one of the most unique superstars in NBA history.
Center
The center position in NO is a mixture of underachieving big men and a rookie with tremendous upside. Derrick Favors was expected to be a top-notch power forward when drafted by the Nets 3rd overall in 2010. Now still only 28 years old, Favors will be starting at center for the Pelicans. With career averages of 11.6 points and 7.2 rebounds, along with 1.3 blocks per game, Favor's skill set is a lost art in the NBA. Playing center will certainly fit his old-school style and allow the Pelicans to run-and-gun. Another third overall pick in 2015, you'd be surprised to hear that Jahlil Okafor is merely 23 years old. Okafor is similar to Favors, in that his back-to-the-basket game is not a fit for today's NBA. After seeing a resurgence with the Pelicans last year, we should see a lot of Okafor in 2019. Lastly, Jaxson Hayes, the eighth overall pick in 2019, is a totally different player. He's lanky, athletic, and could alter the game on both sides of the ball. Like Zion, Hayes is always on his toes, always ready to throw one down or swat one into the stands. Could be a sleeper once he starts seeing more minutes. I'll just leave this here;
Beyond the Glory: Darius Miller
Darius Miller was a DFS darling every time he entered the starting lineup in 2018, and with that, the Pelicans locked him up to a two-year, 14.3 million dollar contract. Brandon Ingram has spent time on the injury list in each of the last two seasons, and if there is an extended absence, Miller will benefit, as he knows the offense and is valued by the front office and coaching staff as a veteran contributor.