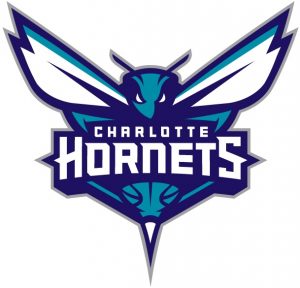 2018-19 Record: 39-43
Key Acquisitions:
Key Losses:
Outlook
After being in the playoff hunt for a nice portion of the season, the final stretch saw the Magic pull ahead and make a playoff appearance. As a result, the Hornets slowly shifted to the youth movement, seeing their young core get meaningful minutes. Franchise cornerstone, Kemba Walker, moved on to greener pastures, literally and figuratively, and will be running the show in Boston. Jeremy Lamb will assume an important role for the revamped Pacers. The Hornets will be infused with youth and will likely be bottom feeders, but the fantasy landscape is bright.
Point Guard
Scary Terry Rozier is going to be fantasy gold this year. He shined when given the opportunities in Boston the last couple of years and could provide a good floor for counting stats. The negatives I see are the poor field goal percentage and turnovers, which will come with the volume he sees. There won't be much competition for point guard minutes, which could lead to great fantasy value.
Shooting Guard
This is where things get interesting. Dwayne Bacon and Malik Monk are going to be major factors for the Hornets this year. Like it or not, these high volume scorers are going to find themselves on fantasy teams based on minutes alone. Monk is reportedly in the best shape of his life, gearing up for more time around the rim and we know he can shoot. Bacon is a franchise favorite, and if he proves he can play both ways at a high level, he will find himself starting by the time the season comes around.
Small Forward
Nicholas Batum is holding down the fort in the middle of the Hornets lineup, and he continues to provide stability to any fantasy squad needing a staple who contributes across the board. Minus the occasional scoring explosion, Batum will give you a little bit of everything, which means fantasy value in all scoring types.
Beyond the Glory: P.J. Washington was the Hornets first round pick in 2019, and they liken him to Batum's skillset, which again is doing everything well. Coach Borrego said that Washington had a good summer and will get minutes. In the team's first preseason game he had 16 points, 7 rebounds, 2 assists, a steal, and a block in 20 minutes. That's the type of upside you can grab with the last pick in your drafts.
Power Forward
It's Miles Bridges season. I highlighted Bridges in my first article of the season which you can read right here. Marvin Williams will also factor in and is the epitome of the elusive 1-1-1 club. He will find his way on to fantasy rosters at some point in 2019-20, as he always seem to do.
Center
I continue to support the Free Willy campaign, as I believe Willy Hernangomez is the best center on this team, but with Cody Zeller and Bismack Biyombo around, the fantasy tithing here are not worth pursuing until the playing times distinguishes itself.