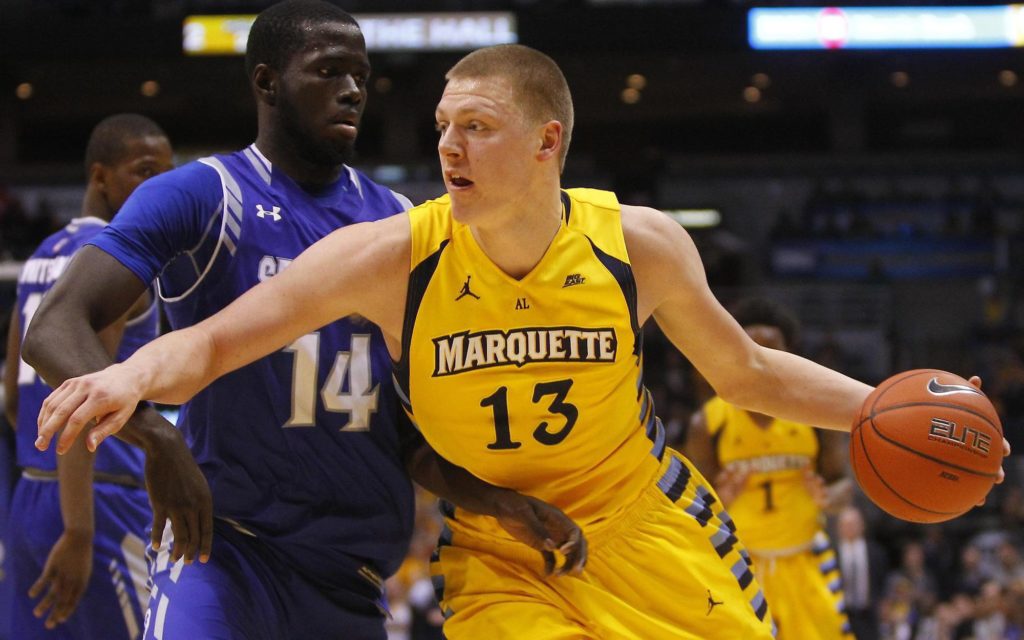 Last week for my debut piece for Razzball, I bought you my dynasty rookie rankings part 1.   And what better way to follow up than bringing part 2, in which I cover my rankings from 21-40, delving deeper into the nitty gritty of those players likely to come at more of a bargain price.
If you read last week's article, you will know the reasons why I will be reaching for Wade Baldwin and Deyonta Davis and in this article you will find more targets that I will be looking to aggressively draft come season start.
In traditional fashion (or following up from last week) I will bring you my favorite target, my top stash, my safe pick and the player I will be avoiding from each multiple of 10, but remember opinions are like assholes, we all have one (and any opinion shared here is that of my own, and not representative of Razzball in its entirety).
Let's quit the jibber-jabber and get straight to the beef with the rookies I have ranked 21-40:
2016-17 Dynasty Rookie Rankings
Ranks 21-30
Player I am highest on: Chinanu Onuaku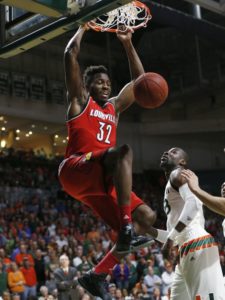 Although drafted in the second round, the 6'10 Onuaku found himself drafted into an excellent situation in Houston. Given the Rockets lack of quality depth at his position, he has a chance to make an impact in the upcoming seasons. The former Louisville center is an outstanding passer of the ball for a man his size as well as excelling on the defensive end with premier shot blocking. Most encouragingly of all though, was the progress made in his offensive game last season as a Sophomore adding a mid-range  shot to his arsenal. Given the high basketball IQ, mobility, defensive skills and improvements made in his offensive game, Onuaku will be a player I will be drafting aggressively in Dynasty drafts this year. His free throwing ability has a lot to be desired, but given the range that you should be able to draft him this should not deter you from the many strengths that he possesses. If and when the minutes are there, this is a double-double threat with shot blocking upside despite the poor free throw percentage.
The safe pick: Juan Hernangomez
It is difficult to call any pick in this territory safe, but the 21-year-old stretch 4 should be a long term safe option to contribute at the NBA level in the future given the modern day NBA. In the short term though Hernangomez will find himself in a crowded situation given the options already afforded to Mike Malone and the Nuggets. There are however three points of encouragement to take from here:
Denver doesn't posses a natural stretch 4 on their roster outside of Gallinari (and maybe no better lock in the NBA than 'The Rooster' missing 20 games a season), a desirable asset in the modern NBA.
Mike Malone has shown that he isn't afraid to give rookies run early in their career.
Hernangomez comes from an excellent basketball pedigree, with brother Willy and both parents playing basketball at the national level.
If the 6'9 PF was a better shooter off the dribble then he would rise up my rankings, unfortunately as a pick and pop shooter in a system that doesn't have high success on that he finds himself falling to 24.
The player I am avoiding: Georgios Papagiannis
The fact that the Greek was drafted 13th overall s going to give a lot of people the perception he is better than I believe him to be, and for that reason he will not find himself on any of my dynasty teams this season. A center of the old fashioned sense, the 7'2 big man brings natural height and length and like many Europeans has good footwork in the post. The bad news from my perspective is the fact that he is only 240 lbs in a very tall frame and really struggles to run the floor in uptempo games. It is undeniable that the 7'6 wingspan is elite, but with a lack of core strength and conditioning, and given the pace of the modern NBA, I can see the giant struggling to adapt to play at the NBA level.
The Stash: Paul Zipser
It is likely unusual to have one of the oldest players in the draft – and maybe one of the most NBA ready – labelled a 'stash' candidate, but Paul Zipser is a player who has a history of getting better and better. Labelled by some 'a role player with limited upside', I see a player who has the game to immediately thrive as a bench player and develop into starting caliber. Named the young BBL player of the year last year, Zipser brings excellent experience averaging 20.5 minutes in the Eurocup last season for Bayern Munich. Zipser is not the kind of guy that will ever blow you away, but he is a reliable smart player who will not be found wanting on the defensive end on the wing, showed some 3 point potential in the Eurocup and has the athletic play to be effective both ends of the floor on the fast break.
2016-17 Dynasty Rookie Rankings
Ranks 31-40
Player I am highest on: Georges Niang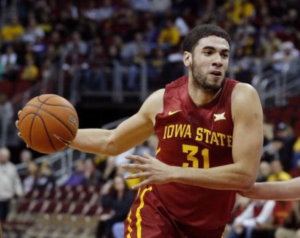 Ending his Iowa State career as a legend, the Pacers felt they got a steal when Niang fell to them at 50th overall in the draft. An intelligent player with excellent court vision, Niang may not be the most mobile of forwards, but more than makes up for it with his good shooting ability and his ability to find space on the offense. Add to the fact that Niang is an excellent passer of the ball and plays transition basketball well he is a player whom I am higher on than most.
Safest Pick: Caris Lavert
It is difficult to call a player with such a poor injury history 'the safest pick', but his well rounded game should be of benefit to a Nets team struggling for direction. Without the injuries Lavert would rank much higher for me given his work ethic and skill set on both ends of the floor given his ability to score, pass and rebound the ball. Lavert is an obvious risk given the health question marks, but as safe as they come from the list above in regards to opportunity and skill set should the health allow.
The player I am avoiding: DeAndre' Bembry
Being selected 21st overall, Bembry is the obvious choice here with him being my 37th rookie on the board. A lot of Bembry's skill set comes on the defensive end, but in fantasy neither I or you should be that interested in a players ability to defend the perimeter. Although aggressive on the dribble, the former St. Joseph star struggled from deep range (shooting only 26.6% from beyond the arc) and is a very poor free thrower for a man of his position (hitting just .657 from the line, not great for a player who drives the lane with aggression).
The stash: Isaiah Cousins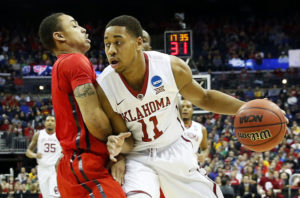 We remember another Isaiah being drafted at the back end of the draft by Sacramento right? Taken with the 2nd to last pick of the draft, Cousins finds himself in an ideal situation long term and has the game to be a long term asset for the Kings. A guard who can play both positions, the 6'4 Oklahoma product is a tough competitor who excels in 3 point shooting (shooting 41.1% from beyond the arc last season). Cousins also looks after the ball well and has excellent rebounding instincts for a man of his position, something which could be an asset in turnover leagues down the road. Cousins is not the best free throw shooter in the world, but if you're looking for a late rookie draft flier, then this may well be your man.
You can find me on twitter @storytelling41