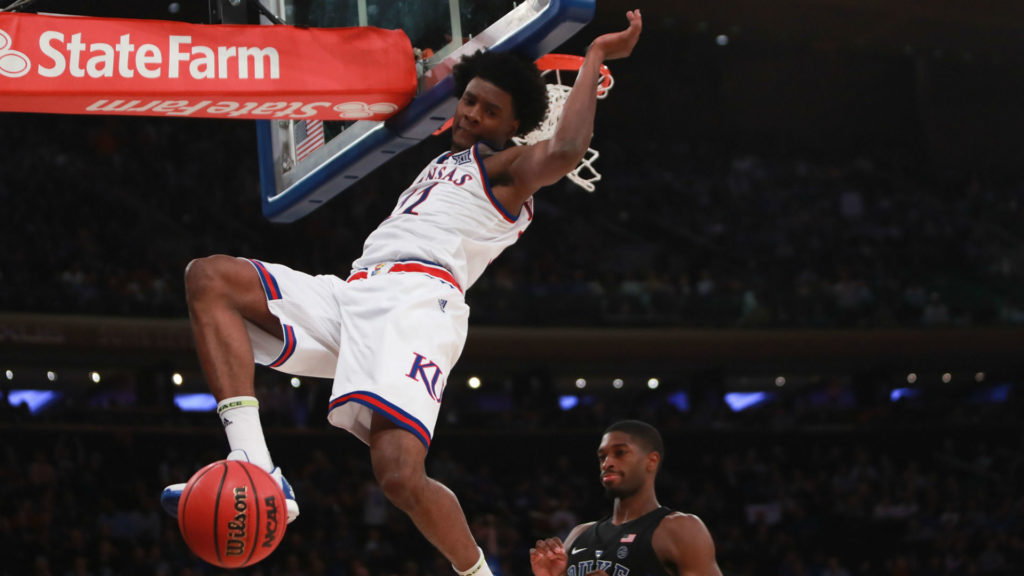 Welcome back Razzball Nation, to yet another edition of Dynasty Deep Dive on your Superbowl weekend.  I hope the week has bought you more joy than I am currently having, being housebound with the worse pain imaginable from my back, currently making me the Brandon Roy of the fantasy basketball world. But unlike that of the aforementioned, hopefully I can bring a little cheer to the future of your dynasty team and not leave you hanging like the former all star did back in 2012; the show must go on.
So what of the week that was? Well, we are starting to see a little shape starting to take place with some of last year's draftees getting some more run (ala Ivica Zubac, Jamal Murray, Timothe Luwawu and Thon Maker), things starting to settle down from the hype that was Malcolm Brogdon, and a two week period to forget for Brandon Ingram, who averaged just 5 points (over 25 mpg), and shot an ice cold 22% from the field averaging just 11.8 makes in 8 attempts over that stretch (not to panic though, there are better days ahead).
So what have I got for you this week? Well, we will be taking a little look at those whose draft stock has risen over the past week, for all you draft pick hunters, in the world of college basketball.
Stock up:
Josh Jackson, SG/SF,  Kansas: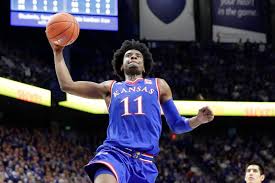 What a week it was for Kansas University. Not content with blowing out Kentucky in last Saturday's highlight game the Jayhawks, then have to go and break my heart by beating my Baylor Bears by 3 points on Tuesday. That made it wins against the 2nd and 4th ranked teams in the country. That overtime loss back in November to Indiana looks a world away and although they lost to that immense ball pressure from an impressive WVU, are looking every bit one of the top teams in the country right right now. A large part of that success has come down to the improved play from highly touted phenom Josh Jackson. After putting up an impressive 20 points, 10 rebounds, 3 assists, and 2 steals against Malik Monk and co. he continued the hot play against a lengthy Baylor team to the tune of 23 points, 10 rebounds, 2 blocks and a steal. After starting the season slow, and often suffering from a lot of early foul trouble, the high level prospect is really finding his groove now and showing the potential everyone knew he had entering his freshman year. Like many of the elite guys in this draft class, his shooting at the charity stripe has a hell of a lot to be desired (shooting just 55% on the season, more worryingly on 5.2 attempts), but there is plenty of other tools to keep you very interested come fantasy draft day.
Dennis Smith Jnr, PG, NC State:
NC State might be on a two game skid, losing to both Syracuse and Louisville over the past week, but that hasn't stopped DS jnr showing he still got game. In the overtime loss to the surging Orange (now with wins over NC State and Florida state over their last two) the point guard showed his all round explosive game posting another triple double, his second of the season to the tune of 13 points, 15 assists and 11 rebounds. Probably more impressive is the fact that this was his second game with 15 assists or over. The hype train is strong on the kid and if like me you were worried about the effects of injury, then maybe it is time for us to re-asses.
Miles Bridges, SG,SF,PF, Michigan Sate:
For those of you that know me, you know this man love alert here, and I am still in firm belief that Bridges could well end up being one of the long term dynasty draft day steals. I love me some players effective on both ends of the floor and Bridges is just that. Over his last 4 games the freshman has averaged 2 blocks, 9 rebounds, 2 assists, a steal and 19.5 points a game. I love the athleticism that this kid brings to the floor and Michigan State's down year could mean an up year for your rookie draft results.
Trevon Bluiett, SG, Xavier: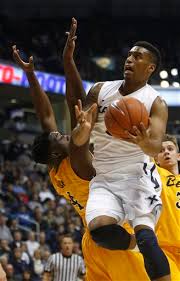 One man's misfortune can often turn full circle for the draft stock of another. It was sad to see Xavier point guard Edmond Sumner suffer a horrific injury, but it did allow Bluiett to showcase that he can carry the team on his shoulders, leading Xavier to impressive wins against St Johns and Seton Hall. The junior is a deadly from downtown, and over his last 4 games is 18-28 from three point land on his way to 24, 40, 21 & 24 points respectively. Blueitt is also a solid rebounder for a man his size (6'6) and should certainly be on the watch list to see if he can handle the pressure post Sumner.
Caleb Swannigan, PF, Perdue:
Biggie by name, Biggie by nature. Boy oh boy has this guy become the darling of college basketball this season winning the hearts and minds of the nation with his amazing story and equally his great play on the court. Should we all be so surprised though? The man, the myth, the legend did receive scholarship offers from Kentucky, Arizona, Michigan State and Duke before agreeing to commit himself to Purdue back in 2015. So what of the man on the court? Well if you haven't seen or heard of the crazy numbers 'Biggie' has been putting up, then where you been?. So far in 2016-17, the 6'9 forward has been finely tuned and crashing the boards to 18.8 points and 12.9 rebounds per game on 56% shooting (along with 79% at the line). The fantasy upside might not be as exciting as that of the story, with Swannigan being your Crash and bang forward with limited athleticism (just 0.7 blocks and 0.2 steals over 31.8 minutes per game) but let us not forget that Zach Randolph has carved himself out a nice career with similar game.
That is a wrap for me, and back to getting horizontal and on the meds to make a Dennis Smith Jnr type recovery, and bounce back next week with the same kind of explosion.
You can find me on twitter @storytelling41