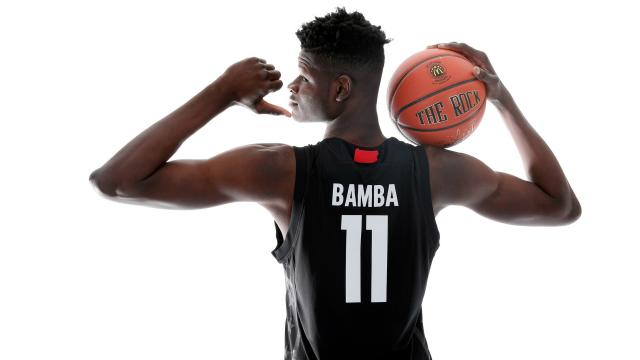 The season has come. I started by feeling excited and anxious during the day on Tuesday, knowing that my favorite past time was about to start. The clock struck midnight (living in the UK I am five hours ahead of EST), my Astros were leading 4-0 in game 3 of the ALCS, life felt good, great in fact and then……………………………. BOOM!!
Quicker than you could say Georgios Papagiannis my whole world came crumbling down. Not only did I see my Astros blow a four-run lead, but simultaneously witnessed the potential career-ending injury of Gordon Hayward (of which I can gladly say, he is expected to make a full recovery).
Sport has it's funny ways, and Tuesday provided one hell of an emotional roller-coaster. Wednesday was no different. Armed with some expensive gourmet shit (as Samuel L Jackson would say) and NBA.TV I felt like a kid on Christmas, not knowing which game to watch at any given time, attempting to watch four at once. Not well I might add.
So, to reestablish order, let's take a few deep breaths and go back to my bread and butter, Dynasty Deep Dive style and take a look at next years top-heavy draft class.
Scouting next years draft class for me started back in March, motivated by my brother from a different mother and scout Steve Connell. I perused his notes from the McDonald's All-American game on March 29, featuring the best of the best freshmen that college basketball will have to offer this upcoming season (and of course ensuring I get a shirt and program).
So in the words of Chris Paul in the new TV commercial, 'Let's get to it'
Michael Porter Jr, SF, Missouri: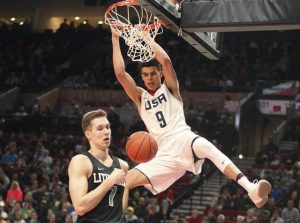 Not only is Michael Porter Jr the most talented player among his family (his younger brother reclassified to play at Missouri this year, his father is coach of the Tigers, and his mother averaged 58.7 points in college), but he may well be the most talented player in college basketball next season. Porter Jr has grown up with basketball around him all his life and, boy, does it show. The combination of size, athleticism, and an ability to shoot the ball has me drooling over the long term potential of a kid who at such a young age, plays with a maturity well beyond his years. To find faults in his game almost feels like I am nitpicking, as I strongly believe the kid to have a chance of being one of the very best players of his generation, which could translate almost immediately once he reaches the NBA. There is still some work to do on the defensive end this year and he could improve his off-the-dribble game, but as a 6′ 10″ player who can handle the ball, possesses elite athleticism, is a fine shooter (47% from downtown last year, over 80% from the line), and is a threat to score heavily in any given game, it is safe to say that Porter Jr enters the college season as my clear number one player eligible for the 2018 class.
Marvin Bagley Jr, PF, Duke:

A draft class that was loaded at the top got even stronger when Marvin Bagley Jr reclassified and committed himself to what is now an astonishingly good looking Duke team, a team that also lured the talents of Wendell Carter,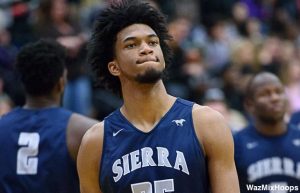 Trevon Duval, Gary Trent Jr to add to the returning Grayson Allen and Marques Bolden. The versatile 6′ 11″ forward is the kind of player that modern day NBA teams have wet dreams over, with an ability to do everything, and thrive on a position-less basketball team. He oozes size, strength, quickness, and an ability to play defense. If Bagley Jr uses his freshman year to improve his post up play and improve on his shooting, he could well be a threat to Michael Porter Jr for the number one overall pick. The ceiling is VERY high, but there is also a potential lower floor for the former high school phenom.
Luka Doncic, PG/SG, Real Madrid:
Those of you Dynasty Deep Dive regulars will know that I am an avid fan and viewer of European basketball and, boy, has Luka Doncic become the toast of the town. The Slovenian has been playing three different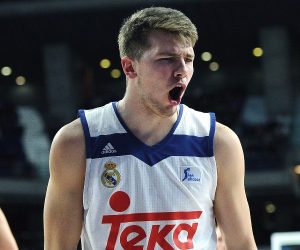 positions for one of the top teams in Europe (Real Madrid), switching between combo guard and small forward. He has an outstanding ability to handle the ball, execute some breath taking passes, and possesses a vastly improved jump shot, which can now be added as a real strength for the 18-year-old. I can't state how rare it is for a player of his age to be averaging 26 minutes per game for a European team, let alone a European giant. It is a testament to the skill and confidence that the young phenom possesses. He has averaged 14 points, 5.6 assists, six rebounds, and a higher assist rate than Ricky Rubio had for Real's biggest rivals Barcelona. The skill level is rare, but the speed and lateral quickness are not, leaving Doncic as my 3rd ranked 2018 draft eligible prospect.
Mohamed Bamba, C, Texas
As A Baylor fan it sickens me to see the Longhorns get yet another talented big man (following the path taken by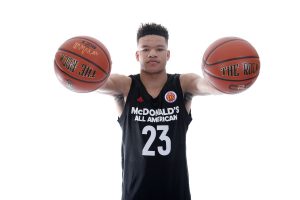 Kevin Durant, Myles Turner, and now Jarret Allen), especially as we missed out on Trevon Duval at the final hurdler. Longhorns fans however will be delighted with this exciting addition. Not only is Bamba blessed with elite size (7′ 0″ and still growing), but is an intimidating figure in the paint that seems to alter just about every shot from any player near him. Blessed with all the tools to be a truly dominant force in the paint at the highest level, his defense alone will command the attention of scouts as an elite level prospect. Mo Bamba could well just be the next DeAndre Jordon (although he does have higher success at the charity stripe) thriving on boards, blocks, and easy points in the paint. If he can continue to play the game to his strengths, then this looks like an almost can't miss NBA prospect.
DeAndre Ayton, C, Arizona
Speaking of "Can't Miss Centers," it sure is going to be fun to watch the athletic 7′ 0″ freshman at Arizona next year.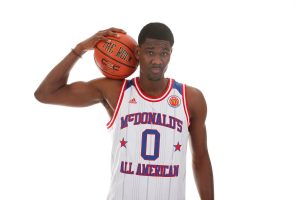 Perhaps a more traditional big man, Ayton is a gifted athlete who is blessed with terrific footwork and ability to run the floor very well. Unlike Bamba, Ayton has a solid jump shot and is an 82% free throw shooter from the line, something which provides huge value to us fantasy players down the road in search of scarce bigs with outstanding defensive ability who don't hurt us at the line. The fantasy potential of Ayton is monstrous, as a big who can shoot with range, is an outstanding rim protector, and possesses a physicality to die for. The downside is a somewhat reported poor attitude, described as a player who is complacent in the knowledge of being an elite level prospect. There is still room for Ayton to work on his post game, but if he adopts a good attitude towards development at college he could well be the talk of the draft come June next year.
That is a wrap from me, as I either party till it's 1999 or go into hibernation for a few days dependent upon tonight's game seven of the Yankees vs Astros series. Enjoy your hoops, make sure you are checking out the other talented writers of Razzball Nation, and be sure to check me out on Twitter @storytrelling41 for snippets and opinions in the world of sports.
Until next time. Adios Razzball Nation, Stay safe and keep it fresh. Astros in seven……BOOM!! (I pray)